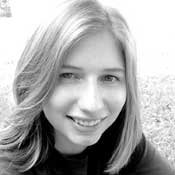 On a recent drive home, I started crying, in part because of an argument I had with my mom. I also had a mix of emotions after a weekend trip to New Orleans to visit a close friend and to see Arcade Fire perform at Jazz Fest. A memory of lyrics from the band's song "Neighborhood #1 (Tunnels)" triggered the outpouring: "and, if the snow, buries my, my neighborhood" (which I used to think was simply a scene setting) "and, in the snow, there is my, my neighborhood."
The first connection I had with Arcade Fire's album "Funeral" was with its abundant neighborhood imagery—a neighborhood buried under snow, a neighborhood without power, doing things "for the neighborhood," and in Haiti, "in the forests we will hide" together. All provide the context for banding together and fighting the world's harsher realities. Because of the band's soaring anthems and prodigious playing, a "neighborhood" of fans has formed around Arcade Fire (since winning a Grammy, mainstream listeners have closed in, not only the hip, indie kids) and I reflected on how I felt not only on the outside of it but of any community.
My years at Millsaps College felt like some of the best of my life because I discovered a real home—a "neighborhood"—in Jackson. I had a close-knit circle of friends, and they happened to be the ones making Jackson more of a "neighborhood" by putting on events and inviting others to participate. Many of these friends I made as an intern at the Jackson Free Press, such as former assistant editor Casey Parks, my mentor, who held writers' workshops and attended many local artists' shows. And daniel johnson, artist, musician and interviewee, championed Jackson as a place with ample opportunity to make stuff happen.
I still feel connected to Jackson, although it's with somewhat of a broken heart. Many of my friends have left the city, people who once made Jackson a fun and exciting place.
On May 9, the sight of cars lining Poplar Boulevard near Belhaven Park quieted me. It is the neighborhood's new park, and I quickly realized the scheduled screening of "Indiana Jones" must be taking place there. When I first saw the poster for the event, I worried that no one would come. I thought the glory days of Jackson as I knew them were gone, but it was clear from the attendance that I was wrong. People are still interested in getting together as community members in Jackson.
Nowhere was the city's effort at community building more on display than at last week's FIGMENT, a weekend-long event that brought Jacksonians together to participate in interactive installation art. This was not a Jackson event to be missed, I realized. Here, now, was my chance to get out and support the neighborhood.
On Sunday, my friend Kate and I drove down U.S. Highway 80 to the old Coca-Cola bottling plant, where the event took place. The site's neon-orange logo, modern in style, identified the site colloquially as "The Plant," as if it were an old and reliable friend. The use of the space hinted at the promising possibilities of revitalizing south Jackson.
Given its use for artistic purposes that weekend, south Jackson seemed connected to Fondren, whereas usually these sections of town seem disparate. Suddenly, Jackson seemed larger and more unified.
From the moment Kate and I set foot on site, FIGMENT offered the opportunity to deepen our bonds through experiencing "weird" art. FIGMENT requested that participants bring something to the event. Kate and I brought our keen observation skills and ability to connect our surroundings with trends in pop culture.
We scoured the grounds to witness each project offered, but were most charmed by artwork that really demanded interaction. These included a white, fan-inflated Visqueen tunnel, which we thought would make the perfect backdrop for a Kanye West video, given the Crayola paint neon scrawls on the tunnel's walls.
The wooden photo booth, which local photographer Roy Adkins and industrial designer Andy Hilton created, also pleased us. It used a small aperture to cast images from outside the booth onto a wall before us, much like an old camera. Later, Roy took our portrait and showed us the image: two girls standing around in the dirt, pondering artistic riches that somehow, suddenly, surrounded us.
If anyone can exclude herself from "the neighborhood" at times, it's me. I have grown wary with age, and having experienced hurt and heartbreak, make fewer steps and with unease. I'm no longer as bold and vulnerable as I used to be.
But the continuing solace of Jackson is that there are enough impassioned individuals to step in where others falter. For every shy introvert, there are extroverts working to put on community events that provide opportunities for the neighborhood to come together, venture out and forge connections in public spaces. FIGMENT is a shining example. It provided hope that, despite the ebb and flow of particular Jacksonians in and out of the city, there is something special here that continues to inspire the formation of community.
I encourage Jacksonians to keep putting on and coming out to events like FIGMENT; I want to encourage myself. As Arcade Fire sings, "it's for your own good. It's for the neighborhood."
Sophia Halkias is an editorial assistant at the University Press of Mississippi.
More stories by this author
Support our reporting -- Become a JFP VIP.
The news business has changed dramatically in the past year, and we need your help more than ever to keep bringing you important stories about Jackson and the Metro. Become a JFP VIP with an annual membership or you can Sign up as a monthly supporter. Thanks for anything you can do to empower our journalism!