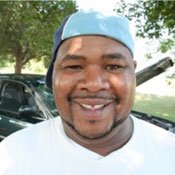 The Crossroads Film Festival is screening dozens of movies April 1-3 at Malco Grandview Theatre in Madison, in addition to holding workshops, after-parties and other related events all over town. The Jackson Free Press reviewed a few films to give you a sampling of what you'll find at the festival. For a full schedule of screenings and other festival events, go to http://www.crossroadsfilmfestival.com.
The Journey of Innocence
by Ronni Mott
I was privileged to be in the Noxubee County courtroom Feb. 15, 2008, when Judge J. Lee Howard exonerated Kennedy "Kenny" Brewer and Levon Brooks. The two men had spent a combined 32 years in prison for crimes they did not commit.
Two separate cases stemmed from gruesome crimes that occurred in Noxubee only 18 months apart. In both cases, 3-year-old little girls were abducted from their homes, brutally raped, strangled and left in bodies of water. In both cases, police arrested the boyfriend of each girl's mother, and both were subsequently convicted of capital murder when two separate juries found the men guilty of raping and murdering the toddlers. Brooks got life without parole in 1992, and Brewer went to death row in 1995.
The problem was that both men were innocent of the crimes.
Watching "Mississippi Innocence" brought it all back, especially seeing Annie Brewer, Kenny's momma, wailing after Howard declared her son was free to go. "Thank you, Jesus!" she shouts. "Thank you, Jesus," she says again from her wheelchair, her hands and face raised to release 16 years of grief in a flood of tears and gratitude.
On that mild and sunny February day in Macon, Miss., Brewer and Brooks became the first and second post-conviction DNA exonerations in Mississippi.
"Mississippi Innocence" chronicles Brewer's and Brooks' ordeal through their own words, tracing the cases from Brooks' arrest to Brewer's joyful wedding in the year after his exoneration. It also chronicles the journey of the men and womenby many working for little or no payby who dedicated themselves to seeking freedom for the two wrongly convicted men. Among them are Innocence Project attorneys Peter Neufeld and Vanessa Potkin; Jackson attorney Rob McDuff; and André de Gruy of the Mississippi Office of Capital Defense Counsel. Tucker Carrington, director of the Mississippi Innocence Project based at Ole Miss, is the documentary's co-producer.
The documentary takes viewers into the bowels of Mississippi's flawed justice system, where identical crimes in the same county a mere year and a half apart failed to alert officials that one man may have been the perpetrator. It's a world where, by simply changing his theory of the crime, prosecutor Forrest Allgood kept Kenny Brewer in prison for seven more years after DNA proved he did not rape little Christine Jackson. And where forensic "experts" Dr. Stephen Hayne and his consulting dentist Dr. Michael West can "elaborate" their evidence enough to send the accused to their death without any DNA testing.
In a final piece of drama in the cases, the same DNA testing that excluded Brewer as a suspect in Christine Jackson's rape also clearly pointed to the actual killer of both toddlers, Justin Albert Johnson, who confessed to both crimes when confronted with the evidence. Officials had Johnson's DNA on file for both crimes and had never tested it.
It's a testament to the high-quality work of the film's producers that the documentary held my full attention despite my familiarity with the cases. Ultimately, though, it is the story that makes the film. As unbelievable as some of the details are, you just can't make this stuff up. For those who aren't familiar with the cases, be prepared for a narrative that is tragic in scope yet optimistic in spirit. You may be shocked and outraged at the ineptitude and base dishonesty that resulted in two innocent men losing 32 years of freedom. Hopefully, you'll also walk away with renewed faith in the possibility of justice.
"Mississippi Innocence" screens at 6:50 p.m., Friday, April 1.
Typical Thinking
by Lacey McLaughlin
Typical Thinking
Historians have referred to the 1955 murder of Emmett Till as the spark that lit the fuse of the Civil Rights Movement. The widely told story of the black 14-year-old boy whose body was found in the Tallahatchie River six days after he allegedly whistled at a white woman in Money, Miss., unfolds in a new format from director Rob Underhill.
Using historical records and interviews, Underhill recreates reporter William Bradford Huie's 1956 interview in Look Magazine with Roy Bryant Jr. and J.W. Milam, who were acquitted of Till's murder. The short film (8 minutes) is an adaptation of a play, and actor Mike Wiley, who is black, plays the part of all three men.
Initially, it may be a little confusing, but by the end of the film, Wiley's skin color is anything but a distraction as he provides a glimpse into the minds of Bryant and Milam. Wiley is a powerful actor who is able to identify with Till's murderers and tell their story with remarkable candor. The film does not imply that the viewer should sympathize with the killers, but, instead, seek to understand the way of thinking that was typical of many white southerners during that time.
"Wolf Call" screens at 6:50 p.m. Friday, April 1.
It's a Dream; It's a Plane
by Valerie Wells
This German film about a poor guy who fate pulls into a bizarre and surreal experience takes a while to get started. It begins with long scenes of him moping about his novelby "a detective story without a detective"by and how he can't get anyone to publish it.
With homages to "The X Files," "Hitchhiker's Guide to the Galaxy," "Final Destination" and possibly even "Adaptation," our poor guy seems to be lost in time or the object of a cruel joke.
Flat monotones dominate many of the scenes with flat acting. Someone had an idea hereby perhaps a J.J. Abrams-inspired plot that may sound juvenile but when done right resonates with the kid in all of us. Unfortunately, this is not that story.
As you watch this film, you will wonder if it's about alien abduction or if our poor guy has died and no one bothered to tell him. He might be dreaming, or he might be on a plane. If it's the latter, then it's a plane going nowhere.
How bad is this feature? Let's just say it's not ready for the SyFy Channel.
"22:43" screens at 8:50 p.m. Saturday, April 2.
Seduction with Bubble Bath
by Andrea Thomas
Oh. My. Gosh! I'm embarrassed for its star Christine Elise to say it, but "Bathing and the Single Girl" was terribly boring. But, if you are a single, middle-aged woman, this one might make you cry.
A lonely and, for lack-of-opportunity, a celibate brunette, Elise makes a sad and unsuccessful attempt at stand-up comedy. She tries to amuse us with her tales from Cougarville. She tells story after story of failed attempts of getting young men into her bubble bath or seducing them into a sexual escapade.
I was not amused at all. Maybe the comedienne-who's-not-funny-at-all could have gotten a laugh out of me if the film had offered visuals of some of the men her character spoke about.
But she didn't.
The only part of the film that caught my attention was when I heard the name "Sarah Palin," but then I zoned back out from boredom. The actress did have a nice narrative voice and great facial expressions, but the film simply needed more.
"Bathing and the Single Girl" screens at 9:20 p.m. Friday, April 1.
Mockingbird News
by Lacey McLaughlin
Mockingbird News
If you made it through the American public-school system, you've probably read Harper Lee's "To Kill a Mockingbird." The Pulitzer Prize-winning book opened the world's eyes to the realities of racial injustice in a small Alabama town in 1936 through the eyes of 6-year-old Scout Finch.
Filmmaker Mary Murphy explores the impact of "Mockingbird" and Lee's life through her documentary titled "Hey Boo." The film is named for the book's character Boo Radley, whom Lee resembles with her mystic reclusiveness.
Stylistically, the film weaves scenes from Robert Mulligan's 1962 film adaptation with interviews including Rick Bragg, Oprah Winfrey, Wally Lamb and Tom Brokaw.
Lee, now 80, has declined media interviews for decades. The film focuses on the impact of fame on the author, her relationship with novelist Truman Capote and the role her work played in the Civil Rights Movement. Murphy provides insight into Lee's life and the impact of her novel.
The screening of "Hey Boo" is at 4:25 p.m. Saturday, April 2.
It's in the Captions
by Valerie Wells
A little Haitian boy on a cot in a temporary hospital tent lies flat with his legs at odd angles inside a geometric puzzle of a monster cast.
"The earth started shaking," he tells his visitor. "That's what made the house fall on me."
Azod Abedikichi, a Mississippi filmmaker, went to Haiti soon after the devastating January 2010 earthquake and shot this beautiful black-and-white documentary.
An early, powerful scene cuts from smiling people, coping, to what seems to be a burning pile of trash. A floating caption informs us that the pile is amputated legs and arms.
The film is full of strong images like this with creative captions. The majority of the captions, however, are scripture verses. You've seen this type of film before, probably in Sunday school classes when people want you to donate money. Then they talked more about how great the missionaries are than about the actual people in need.
During a montage of Haitian children laughing, singing and dancing, Abedikichi mutes their sounds while we hear sentimental violin music. Few are identified in this film. Maybe that is what the filmmaker wanted to convey: the confused moment in time of wandering into a situation. Perhaps he can go back and profile the boy who gave the film its title.
The screening of "That's What Made the House Fall on Me" is at 1:30 p.m. Saturday, April 2.
Strike Up the Band
by Natalie Collier
When my eyes saw "Angola" in the one-sentence description of "Music from the Big House," I immediately thought Africa, not a state penal farm in Louisiana. Imagine my surprise when I saw a man on a boat riding through the swamps of Louisiana explaining how Angola Penitentiary came to be. While some folks might find that information interesting, for me, it was an obstacle between the music and me.
Canadian blues singer Rita Chiarelli decides she'll help the prisoners at Angola make their own music instead of putting on a concert for them. The prisoners took the challenge seriously. If you have an appreciation for music, watching the prisoner-comprised bands practice to make perfect, you're in for a musical treat. From the gospel-meets-blues original "These Tired Bones" to Stevie Wonder's classic "Isn't She Lovely," the guys behind bars sing like Maya Angelou's caged bird.
Every now and then, the men seem so free, but their testimonies remind you quickly of their reality. At least for one day, there was plenty of music in the big house.
The screening of "Music from the Big House" is 5:40 p.m. Sunday, April 3.
Seduction 101
by Andrea Thomas
This offbeat comedy was not crazy-funny, but it did make me chuckle. Dylan Bradley, the protagonist for whom the film is named, had a strange childhood that led her to see life a little differently than others. A freak accident left little Dylan with a special handicap: She can see the world in two different ways, simultaneously.
This double vision caused Dylan to make bad choices throughout her lifetime. (If you are a teenager—or delusional adult—who cannot separate fact from fiction, this one is not the film for you. You don't need any new ideas.) Because of her special vision, Dylan, creates all sorts of schemes to seduce her love interest. Their first encounter was an unpleasant one, but they somehow made the relationship work.
This film is a mix between "She-Devil" and "Juno," filled with scandalous and fairly entertaining schemes. If you want to see a light-hearted film, this is one to put on your list.
The screening of "The Visions of Dylan Bradley" is at 9:20 p.m. Friday, April 1.
Festival for Lovers
by Valerie Wells
A young woman lights the tips of a krathong, a colorful floral creation about the size of a dinner plate with deep green banana leaves folded around bright yellow and pink flowers. When she sets this offering on the water, she hopes it will stay lit like the one in an old Thai fairy tale. Loy Krathong, the festival of lights celebrated every year in Thailand, at its heart is as much a love story as a religious holiday.
The short film "Loy Krathong" suggests the holiday is a festival for lovers, and the gorgeous cinematography translates the whole experience as an explosion of colors. Jeffrey Waldron's saturated and luscious travelogue could entice anyone to visit Thailand and linger.
Teenage boys in Boy Scout uniforms and teenage girls with small red ribbons in their ponytails color vivid images with crayons, drawing flames and flowers floating on the water or lofting in the sky. Waldron's sister teaches in Thailand, which might explain not only his access but also the relaxed, comfortable atmosphere of the school scenes.
At under eight minutes, the film seems like a trailer to a longer documentary. The charming tuk-tuk driver's poignant story deserves a little more time so we can take it all in, let it sit there for a while and, like the people in the film, eventually let it go.
The screening of "Loy Krathrong" is at 1:30 p.m Saturday, April 2.
A Personal War
by Ronni Mott
History buffs, especially those interested in the history of World War II in Europe, will appreciate the 41-minute documentary "We Were the Vanquished." The film tells the story of Pieter Gerard Vanderhooft as a member of the Dutch Resistance fighting the Nazis in Holland. His grandson, the films director Joshua Samson, combines historic photos, interviews and dramatic re-enactments to create a rich tapestry for the documentary.
So often, documentaries about that era focus on its larger, more well-known aspects, the Holocaust chief among them. It can be more illuminating when a film delves into the smaller, individual dramas played out on the war's day-to-day stage. "Vanquished" fully takes advantage of Vanderhooft's personal experiences, giving viewers new insights into the difficulties faced by the men and women who kept up resistance movements in every country touched by the Nazis.
Samson effectively uses camera angles to create empathy by putting the viewer in his grandfather's shoes, looking into the face of his interrogator or up the barrel of a rifle. "We Were the Vanquished" is Vanderhooft's own retelling of his story, a modestly told narrative of one man's spirit in the face of overwhelming odds.
"We Were the Vanquished" screens at 1:30 p.m. April 2.
Support our reporting -- Follow the MFP.