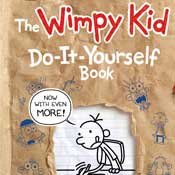 Patience. It's a word that has a lot of meanings for fathers. Whether it's for our careers or with our children, patience is a difficult skill to develop. Author Jeff Kinney, a self-described "failed cartoonist," worked to become a comic-strip artist; however, that career eluded him. While studying criminal justice at the University of Maryland, Kinney some success in his college newspaper as a cartoonist.
Kinney's first book, "Diary of a Wimpy Kid" (2007, Amulet, $13.95) sold more than 32 million copies in the United States according to Publishers Weekly. The series, published by Abrams/Amulet includes four other books: "Rodrick Rules" (2008, $13.95), "The Last Straw" (2009, $13.95), "Dog Days" (2009, $13.95), "The Ugly Truth" (2010, $13.95) and the newest title published in May, "The Wimpy Kid Do-It-Yourself Book" (2011, $12.95). The series chronicles the life of middle-schooler Greg Heffley.
In 2010, the first book was made into a motion picture that grossed more than $75 million, and a second film, released in 2011, did well also. Kinney, 40, is also a game designer for the children's website Poptropica (poptropica.com). The site allows 6- to 15-year-olds to be a part of a role-playing game in a safe environment.
The author and his wife of 10 years, Julie, reside in Plainville, Mass.
My son, Mateo, 9, and I spoke with Kinney by phone.
Mateo: How old were you when you started drawing?
Kinney: I think my first ever picture was a picture of a turtle when I was probably about 3 or 4 years old, in preschool. I've sort of been drawing ever since.
Mike: Who is your favorite author?
Kinney: My favorite author is a comic book creator named Carl Barks. He wrote these stories about Donald Duck and Uncle Scrooge and all those characters in the 1950s and '60s.
Mateo: What was your favorite book as a kid?
Kinney: "Tales of a Fourth Grade Nothing" by Judy Blume (Dutton, 1972, $5.99). I really thought that it was a lot of fun, very funny to me as a kid.
Mateo: Where do your ideas come from?
Kinney: My ideas come from normal life. Funny stuff happens all around me, and some of the stuff was taken from things that happened to me from when I was a kid. But I've always got my ears open and my eyes open for things that might be funny.
Mike: What made you decide to name the book "The Diary of a Wimpy Kid"?
Kinney: I really wanted to write a book about a kid who seemed average and normal and who wasn't a hero or star of a sports team or something like that. I thought the idea of making the story about a kid who's kind of a weakling kind of fun.
Mateo: Which character are you most like in the book and why?
Kinney: I'm most like Greg, I think, in all the worst ways.
Mateo: Who is your favorite character?
Kinney: My favorite character is Rowley because he's really a pure kid. He enjoys being a kid.
Mike: What lesson do you want kids to learn from the series?
Kinney: I don't think that my books have a real message to them, but what I want kids to take away from my books is that it is fun to read, and that there are much better and bigger things out there than "Diary of a Wimpy Kid". ... Hopefully, I'll turn kids on to being lifelong readers.
Mike: In a 2009 profile in The New York Times, you said, "I'm not a real author, and I'm not a real cartoonist; I'm a failed cartoonist."
Kinney: I'll always remember that I couldn't break into the comics pages, which was my goal. When I go to writers' conferences, I don't feel like a real author. When I think of a real author, I think of someone who types up all sorts of pages with words on them and hands them in. I'm more kind of a mix of a cartoonist and a writer. I don't think I'm a pure writer or real pure cartoonist.
Mateo: Are you going make any more "Diary of a Wimpy Kid" books?
Kinney: Yes, I'm going to make at least seven (total in the series, but) hope to make 10.
Mike: What's your advice for a young aspiring cartoonist or writer?
Kinney: I'd say my best advice is to copy other people at first, because when you copy other people's style, you can understand how they put something together, and that will help you when you want to create your own work.
More like this story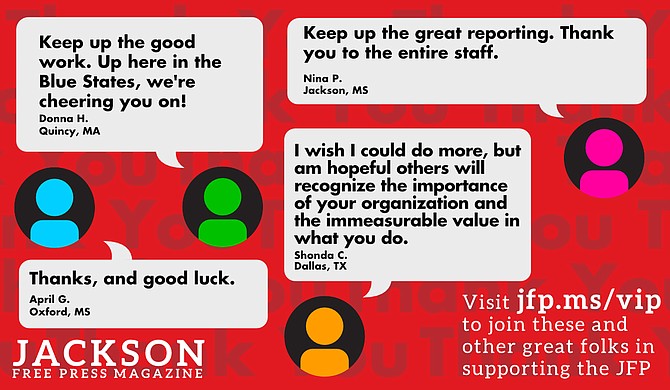 Thanks to all our new JFP VIPs!
COVID-19 has closed down the main sources of the JFP's revenue -- concerts, festivals, fundraisers, restaurants and bars. If everyone reading this article gives $5 or more, we should be able to continue publishing through the crisis. Please pay what you can to keep us reporting and publishing.