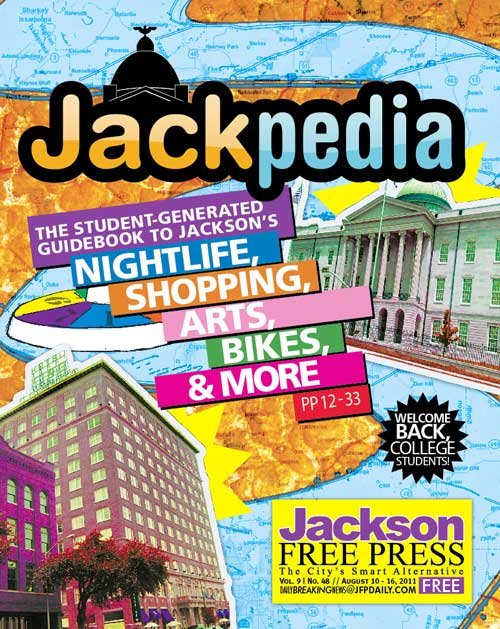 Fact: Jackson is a college town. The metro area is home to eight colleges and universities plus a few technical schools. Despite the popular (and false) saying of "there's nothing to do in Jackson," people flock here for their education, swelling the city's population by 30,000 to 40,000 people. There are plenty of places to go and things to see, some of which are free. The following links are filled with information on what to do in this city. See and add more ideas and places at Jackpedia.com.
Here is some random (and awesome) advice for students coming to Jackson for the first time and returning students who still haven't explored the city.
• Make some local friends. Each college should have dozens of folks like me who chose to stay close for college. They'll help you figure out the least sketchy places to chill.
• Don't rely on chain restaurants. Jackson has a lot of unfamiliar names for newcomers who may want to stick with what they know. These local places however, are just as good as, if not better than, the other places. (Pizza Shack, for instance, makes better pizza than any of the chains.)
• Visit all of the malls. They might cater to certain types of people, but you never know what jewels you might find.
• Intern at the Mississippi Museum of Art or anywhere else in the city. Internships are an excellent way to learn about the city, especially if you're writing about it for the Jackson Free Press.
Related Links
Burn Calories, Not Cash
College Town: What's Here
Break Out Your Biking Gear
Day Trippin'
Lunches For Less
Jackson's Best Date Spots
Bringing out Your Inner Kid
Recognize These Words?
14 Songs for Summer's End
Car Repair for Less
Support our reporting -- Follow the MFP.