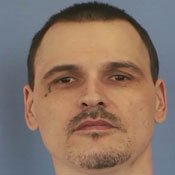 Burns, who is in a holding cell at Parchman, filed a clemency request with the governor's office last week, asking for a delay so that he could undergo a mental evaluation. The governor's office has not officially responded to the request.
Burns will be the third death-row inmate the state has executed this year and the 12th inmate the state has executed since 1983.
A jury sentenced Burns to death in 1996 for the 1994 murder of Floyd Melvin McBride, a Tupelo hotel manager. In 1999, Burns exhausted his direct appeals, challenging the conviction at the state level. Burns then filed a request in October 2001 for a new hearing in Lee County Circuit Court, arguing that errors by his trial attorney entitled him to the hearing. In April 2002, the state Supreme Court granted him the hearing on limited grounds, but the Circuit Court upheld his death sentence. Burns appealed again, but the state Supreme Court denied his post-conviction petition in 2004.
Ronni Mott, JFP managing editor, will be covering Burns' execution tonight. Follow jacksonfreepress.com for updates.