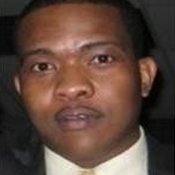 Family and friends are searching for Lester Raymond Jones Jr., a Mississippi State University student with a promising future.
Jones, 26, was last seen on Jan. 11 at a Flowood gas station while he was on his way to visit friends in Jackson. Currently, the Flowood Police Department and the Starkville Police Department are investigating his disappearance.
A native of Pontotoc, Jones is a graduate student majoring in biomedical engineering and a member of Omega Psi Phi Fraternity, Inc.
Tomorrow, friends and family members will host a "Call to Action" rally at the Magnolia Bar Association on 2115 W. Capital St. at 10 a.m. At the rally organizers will host a press conference and pass out flyers for volunteers to canvass the city. There will also host a prayer vigil at 2 p.m.
Fraternity mentor James Pattman says he is doing all he can to find his missing fraternity brother.
"At first we thought he was just getting away for a day or two, but one thing led to another and here we are, trying to create awareness about his disappearance," Pattman says.
A security camera from the gas station shows Jones driving a blue Ford Expedition with Mississippi license plate: KTW-714. To report information about Jones, call the Starkville Police Department at 662-323-4134.