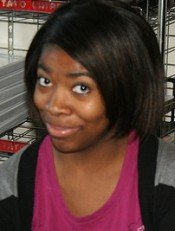 A few months ago, this little project of ours was just starting. We had almost no idea what we would be doing with this thing. Now, we have a lot going, but we still have a long way to go.
At our last meeting consisting of a core group that usually gets everything rolling, we talked about some new and exciting things that are coming up, and we don't want anyone to miss out on any of it. In order to ensure that no one involved actually does miss out on all of the awesomeness, I came up with five easy steps to follow. They will ensure success!
Step 1. Start blogging.
Step 2. Show up at meetings.
Step 3. Get stuff done at meetings.
Step 4. Get stuff done outside of meetings.
Step 5. Eat pizza.
Support our reporting -- Follow the MFP.