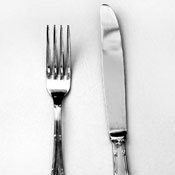 On Thanksgiving you have two options: Do the cooking, or let someone else cook for you. Luckily, local restaurants and food distributors can fill in and make Thanksgiving easier. Either way, you can go all out or stay within a strict budget. For a smaller budget, consider purchasing frozen or heat-and-serve foods from the deli at local grocery stores.
Thanksgiving To-Go
Bon Ami (Maywood Mart, 1220 E. Northside Drive, Suite 230, 601-982-0405) Catering menu includes seafood gumbo, corn and crab bisque, Grand Marnier ambrosia, herb-roasted turkey, apple-pecan stuffed pork lion, Aunt Mabel's cornbread dressing, sweet potato crunch, hot curry fruit, spinach Madeline, Mona's chocolate sheet cake and Bananas Foster pudding with rum sauce. Order by Nov. 20.
Broad Street Café (4465 Interstate 55 N., Suite 101, 601-362-2900) Full menu of meats, specialty bread, sides, salads and even dessert. Items include fried turkey breast, tomato basil soup, spinach and goat cheese salad, andouille dressing, pumpkin cheesecake, bread pudding, honey pecan tart, whole cakes and tarts, and mini dessert trays. They also offer brunch items, including biscuits, quiche and cheese grits. Order by Nov. 21.
Campbell's Bakery (3013 N. State St., 601-362-4628) Cobblers (peach, apple, blueberry and cherry) and pies (peach, apple and sweet potato). Order by Nov. 20.
Char Restaurant (4500 Interstate 55 N., Suite 142, 601-956-9562) Cornbread stuffing, creamed spinach, mashed sweet potatoes, cranberry almond wild rice and whole pecan pies. Please order 24 hours in advance.
Crazy Cat Bakers (Highland Village, 4500 Interstate 55 N., Suite 173, 601-362-7448) Desserts only. Choose from 10 different options, including sweet potato pie, spiced apple cake with caramel glaze and chocolate chip bourbon pie. They will continue to take orders until they can't take anymore.
Foodies (Deville Plaza, 5050 Interstate 55 N., Suite F, 601-978-7999) Thanksgiving fare includes turkey, ham, green beans and gravy. Foodies will also package the foods you order for family-size servings or for single servings depending on your needs. Order by Nov. 20.
Hickory Pit (1491 Canton Mart, 601-956-7079) and Haute Pig (1856 Main St., 601-853-8538) Offer barbecue pork, beef, ribs, chicken, ham and turkey by the pound and party packs.
Ida's Restaurant (4501 Raymond Road, 601-371-6481) Traditional Thanksgiving items. Order by Nov. 25.
Jammin Beignetz (111 N. Wheatley St., Ridgeland, 601-856-2112) Offering smoked turkey, prime rib, cranberry relish, Creole dressing and sweet potato praline soufflé. Order by Nov. 21.
Julep Restaurant and Bar (Highland Village, 4500 Interstate 55 N., Suite 105, 601-362-1411) Offering a wide variety of meats, dressing, soups, salads, sides, bred, dips, spreads and desserts. Includes turkey, herb-crusted tenderloin, strawberry pecan salad, crawfish and corn bisque, Cajun caramelized carrots, chocolate ganache cake, Bailey's Irish cream cake, strawberry cake, key lime pie, derby pie and Banana's Foster bread pudding. They also offer items like breakfast casserole, quiche, smoked gouda grits and banana nut bread for a Thanksgiving brunch. Orders must be made in advance.
Lumpkin's BBQ (182 Raymond Road, 601-373-7707 or 601-373-7743) Fried or smoked turkey, smoked beef brisket and smoked pork roast. They also provide small and large dinner packages that include one meat, two vegetables, sweet potato or pecan pie, and rolls or corn muffins. Order by Nov. 23.
McDade's (Multiple locations, Woodland Hills, 653 Duling Ave., 601-366-5273) Bring in your own turkey, and the meat department will cook it for you. They also offer meat trays with two cheeses, dressing and vegetables like collards, turnips, green beans, lima beans and peas. Orders require 24- to 48- hour advance notice.
Paul Anthony's Butcher Market (4500 Interstate 55 N., Suite 100, 601-981-7559) Offers an array of steaks and seafood. Order as soon as possible for meats, but at least a week in advance. Hurry!
Primos Café (2323 Lakeland Drive, 601-936-3398 or 515 Lake Harbour Drive, Ridgeland, 601-898-3600) A variety of traditional southern casseroles, including squash, creamed corn, cheesy potatoes, and broccoli gratin and desserts, like apple or blueberry sugar-free pie, and cakes like red velvet and Italian cream cakes. Don't forget the cheese straws. Order by Nov. 24. Rainbow Whole Foods Co-operative Grocery (2807 Old Canton Road, 601-366-1602). Organic, vegan and vegetarian options, including Tofurky. You can special order items, including turkey and bread, through customer service.
Rib Shack (932 J.R. Lynch St., 601-665-4952) Offers traditional Thanksgiving foods, including smoked turkey, vegetables, cornbread, stuffing, dessert and even barbecue ribs. Order by Nov. 20.
Strawberry Café (107 Depot Drive, Madison, 601-856-3822) Offers appetizers including baked brie, strawberries, salami, spinach and artichoke dip and hummus. They also have butternut squash and apple and Vidalia onion soup. Café sides, entrees and desserts include sweet potato smash, baked apples, café relish, pork tenderloin, smothered chicken, beef tenderloin, glazed boneless ham, pork shanks, key lime and caramel pie, strawberry mascarpone, German chocolate cake and bread pudding. Bread selections include pumpkin, Mississippi spice and cinnamon. Order by Nov. 23.
Sugar's Place (168 W. Griffith St., 601-352-2364) Roasted and fried turkey, ham, corn bread dressing, green beans, macaroni and cheese, mashed potatoes, collard greens, yams, broccoli and cheese casserole, potato salad, giblet gravy, peach cobbler, lemon cake and chocolate cake. Order by Nov. 20.
Taste of the Island (436 E. Capitol St., 601-360-5900) Jerk chicken only. Orders must be placed 24 hours in advance.
T'Beaux's (369 W. Northside Drive, 601-364-5000) Fried and smoked turkey and anything else you need. Order by Nov. 20.
VIP Grand Events (Highland Village, 4500 Interstate 55 N., 601-713-4040) Menu includes your choice of entree, vegetable and dessert. All menus comes with Ms. Bernice's famous cornbread dressing, southern style gravy, cranberry sauce and homemade yeast rolls. They will deliver and/or serve for you. Order by Nov. 23.
Restaurants Open Thanksgiving Day
Alumni House Sports Grill (Gas Lamp Village, 574 Highway 51, Ridgeland, 601-605-9903) 3 p.m. to 11 p.m.
Fairview Inn and Sofia's Restaurant (734 Fairview St., 601-948-3429) 11 a.m. to 2 p.m.
Hal & Mal's (200 S. Commerce St., 601-948-0888) No food, but will be open with live music.
Hilton Jackson (1001 E. County Line Road, 601-957-2800, ext. 1003) Will offer a Thanksgiving buffet by reservation only or a to-go package with 48-hour notice.
Marriott Jackson (200 E. Amite St., 601-969-5100) Lunch will be served from 11 a.m. to 2 p.m. and dinner from 5 p.m. to 10 p.m.
Petra Café (104 W. Leake St., Clinton, 601-925-0016) Home-cooked Mediterranean and Lebanese cuisine. 11 a.m. to midnight.
Support our reporting -- Follow the MFP.