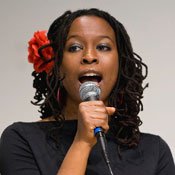 Not only are there incredible musicians and performers coming to Jubilee Jam, there are some up and coming artists that are quite making a scene. Here are some that you may (and may not) know.
The Colonels
Maggie Neff
In 2007, a group of like-minded musicians came together to fulfill one vision: to bring the mullet back. Well, that's not their exact vision, but it's the subject of The Colonels' first original track, "Bringing Mullets Back," a hilariously clever song touting the awesomeness of the hairdo that hangs from the "neck to my crack." The grungy, country-pop sound will have you humming its melody all day after just the first listen.
The Colonels have been playing a steady stream of gigs around town—from Electric Cowboy to the Hunt Club—but its roots are in the dark, unassuming warehouse on Highway 18 called, well, The Warehouse. When the band first started playing there, it was customary to see a crowd of music lovers decked out in camouflage and cowboy hats grinding on the dance floor to "Boot Scootin' Boogie."
The band—comprised of Topher Brown, Charlie "Chuck Diesel" Townsend, Brett Hart, Donnie Hollis and Marvin Curtis—was voted the 2009 Best Country Artist in the Jackson Free Press and is currently working on an album of original songs, which is set to release later this year.
Until then, however, it's business in the front and a party in the back for the quartet.
The Colonels perform during the free bloc at Jubilee!JAM Saturday, June 20 at 1 p.m.
Blacdadi Strahberies
Lauren Ashley Lawrence
What could you expect from a group named Blacdadi Strahberies? The eccentric name is "the bittersweet pain of every man, woman and child," says CoolASRhalo, half the funky neo-soul group.
"The bitterness derives from the word "black," a term that embodies a sense of struggle that we've all endured in life ... The sweet represents the happiness after the bitterness."
Blacdadi Strahberies, comprised of members CoolASRhalo and Groovy B, came together in early 2000 with the goal of seeking spiritual truth through music, CoolASRhalo says. With musical influences such as the Parliament, Curtis Mayfield and Prince, listening to the duo will remind you of the early OutKast album, "Stankonia."
With songs like "Funk Cosmos," and the thought-provoking "Where Do We Go From Here," Blacdadi Strahberies' music resembles the energetic and innovative rhythms of groups such as Gnarls Barkley and Nappy Roots.
CoolASRhalo says that the duo's main goal is to create music that leaves the audience in a state of reflection.
"When we walk away from the microphone, I hope we inspire people to keep pushing forward, find a positive outlet," he says. "If only one person can be inspired, then our work is done."
Visit http://www.myspace.com/bds777 for performance dates and music.
Swing de Paris
Neola Young
When Swing de Paris performs, ornamental notes bounce off strings, creating sounds to carry you off in a gypsy caravan. Comprised of Tim Avalon, David Keary, Richard Pharr and Allison Jenkins (also a member of the bands Wooden Finger and Saint Brigid's), Swing de Paris follows the example of famed jazz guitarist, Django Reinhardt.
The band's music, often called "gypsy jazz," is comprised of limited percussion with a focus on strings—a singing violin and melodic guitar. Jenkins' ethereal voice lends itself well to French, German and Italian lyrics, which accompany upbeat, lively melodies. You'll probably find yourself rising to dance along to the jingling guitars or feel spirited away to a decades-old jazz club.
Swing de Paris fills a void left by the swarms of indie-rock bands, gifting Jackson with a palette of Cole Porter, George Gershwin and jazz d'jango. The band is currently writing an album of all original jazz songs, but until that CD is available, see them live and enjoy a little "Summertime" at Hal & Mal's or Fenian's.
Ape Champ
Lindsey Maddox
If you thought Mississippi doesn't do weird, you obviously haven't seen Ape Champ's video for "Steal Your Face," a song off its 2002 album "1." Phasing in and out of a trippy lighting filter, the film primarily features lead singer Scott McPherson dancing around his driveway in front of a Volvo and ambling around Fondren with hand weights in an electric-blue track jacket. Did I mention he's wearing a gorilla mask the entire time?
Although Ape Champ has been around a while, it wasn't until recently that they became regulars at local hotspots like One to One Studio and Martin's. Current members include McPherson, alongside Edmand Pace, Chris Wheeler, Martin Penman and Misha Hercules. Ape Champ fills an aesthetic gap in Mississippi, with a sound that is weird, yet catchy and creative without being alienating. With this kind of foundation, it won't take long for people to catch on.
Latongya Garner
Andi Agnew
I am on a very grown-up date, sipping wine at Brookwood Country Club while a jazz band plays "All of Me." Latongya Garner, stunning in a beaded gown, soon joins the band. She is gracious, yet takes charge of the stage while obviously having a good time. When she sings "Fever," she tells the band to "play harder." Garner is expressive, with a strong voice that soars at one moment, and then dips down for a more sultry sound the next.
Garner, who studies vocal performance at Jackson State University, has been performing for more than 10 years, and in 2001, she performed for troops stationed in Korea as part of a six-month tour. A Jackson native, Garner says she always performs with "at least a quartet." She finds musicians "just by knowing (them) and picking the best out of the crop."
Lately, her backing band includes Pinkney Garland and Andrew Lewis on keys, Bernard Jones on lead guitar, Dr. London Branch on bass, Steven Maben on drums and Terry Miller on trumpet—all top-notch musicians who are more than capable of keeping up with Miss Garner's vocal whims.
Influenced by Carmen McRae, Ella Fitzgerald, Shirley Horn and Abbey Lincoln, Garner takes jazz standards and makes them her own. She is currently working on an album, which will include original work like "Serenity," a sweet song she wrote in memory of her late grandparents.
Garner will perform at Brookwood a few more times this summer, so don't miss the chance to take your sweetie out for a classic date night with the perfect soundtrack. Garner's senior music recital is June 25 at 1 p.m. at the F.D. Hall Music Center on JSU's campus. The event is open to the public.
More like this story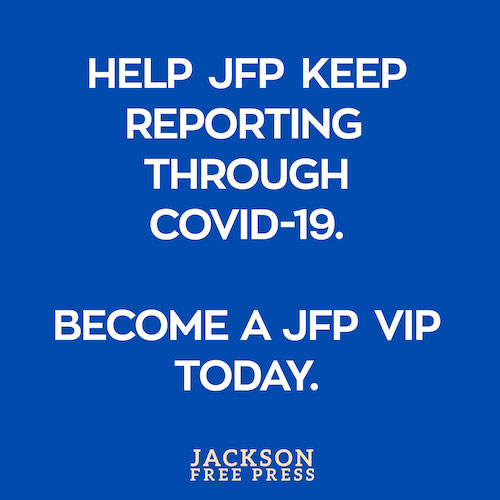 COVID-19 has closed down the main sources of the JFP's revenue -- concerts, festivals, fundraisers, restaurants and bars. If everyone reading this article gives $5 or more, we should be able to continue publishing through the crisis. Please pay what you can to keep us reporting and publishing.