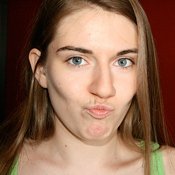 I was sitting in a meeting wondering what I could write for my first blog entry of the Youth Media Project, and I suddenly thought of something I consider a pretty good idea. See, I made two blogs at different times a few years ago which happen to touch on some subjects we are seriously discussing throughout this summer. Convenient, right? I wanted to post my initial thoughts from two years and one year ago to see how much my views and writing style have changed. I am not posting the two blog entries in their entirety because of their lengths, but I am taking all the juicy parts out for you to enjoy. I am a 15-year-old sophomore in these two entries, whereas today I am nearly 17 and a rising senior. What makes me most happy is that once I was just getting my thoughts out about things that are important to me, but now I am actually DOING something about them. I thank my support from the Media Literacy Project and JFP for this.
Saturday, September 15, 2007
"I Just Have to Type My Thoughts Out"
...Yeah, so I guess I've been giving a lot of thought lately to our species and what's up with us, and, honestly, I'm very confused. I guess it started with the Jena 6. If you don't know who they are, look them up because I don't feel like explaining right now. I really don't know what to say about that. It makes me so incredibly sad to know racism is still so heavy anywhere in the world, but here in the South it just makes me feel like people everywhere else still only see the illiterate Klansmen marrying their cousins or something. Not only that, the lack of justice is sickening. Why isn't the national news going crazy? It takes the energy out of me, it makes me so tired of what people do to each other. We keep coming up with these 'new' ways to hurt each other that are really just old practices with new subjects and situations.
Our symbol for Justice in America is a blindfolded woman holding a scale. I agree that Justice is blind, but there are two kinds of blind justice: one is the truthful Justice, who does not try to convict or acquit, but merely listens to the information handed to her and attempts to make the wisest and most correct decision; the other kind of blind Justice is not a liar, but has merely mingled with the flaws of humans, forgetting she is an abstraction above us all and that she is making all the mistakes we created her not to make. Justice can be a puppet too.
Humans are constantly evolving. In this process there is no room for flaws that cannot be adapted. Racism is one of those flaws. Our fingernails may not be good for squat except being painted, but we worked around that with the creation of tools, however crude they were at first. Think about racism. Think about how it limits us as a species. Can we adapt this 'idea'? My answer is a definite 'no'. No one will sway me on this subject. I suppose that means hate itself, really, is a flaw of humans that must be eradicated if we ever want to reach the full potential of our evolutionary process. It's sort of like reaching nirvana, I guess...
Friday, January 18, 2008
"Let's Try this Again"
Something I knew had happened a few years ago but didn't want to remember stared me in the face. No more tire swings. Ripped off. Gone. It made me really sad. So sad. I remember being in the third, fourth, and fifth grades and intentionally spinning so fast in them I got dizzy to the point of nausea pretty often. And getting pushed by people. That was always fun.
Down the hill from the lonely rusty hinges was what was left of new exercise equipment we got in third grade. Most of them were really adult things that had instructions on the 'proper' ways to make use of them, but we being imaginative kids created new uses. Screw your tests to determine upper body strength—these bars are for swinging upside down! They changed everyday unless one idea stuck for awhile, so I can't really describe that stuff to people who haven't seen the playground. There was this inner tube thing, though, and I mention it because some horrible people have destroyed it. It had been covered in graffiti prior to being obliterated, adding insult to injury. Man, my neighborhood friends and I used to slide over it all the time. It was so much fun. I tuned into the music and kept going...
...I almost forgot the upper level blacktop for the big kids. You know, a blacktop. The most awesome, yet at the same time the most unnecessary potential danger ever created by Man!
There used to be decent basketball hoops that never had nets on them on the blacktop. That's was okay to us, what did we care? But now a lot of the goals and hoops are just...broken. Dying, but not dead. Which is almost as bad, if not worse. It's a taunt, that's for sure. But at least I can still faintly see the four square letters that were still barely noticeable seven years ago. Seven. Holy damn, I feel old saying that.
So there you have it. Not all of it, but most of it. Why did I even bother to go back to Lee or write this? Well, the music made me do it. And I don't regret it one bit. Sure, it made me sad, but it helped me let go a little bit and that's worth more than a lot of things.
Previous Comments
ID

149299

Comment

Test. YMP is in the house. Almost.

Author

DonnaLadd

Date

2009-07-03T16:18:57-06:00
More like this story
More stories by this author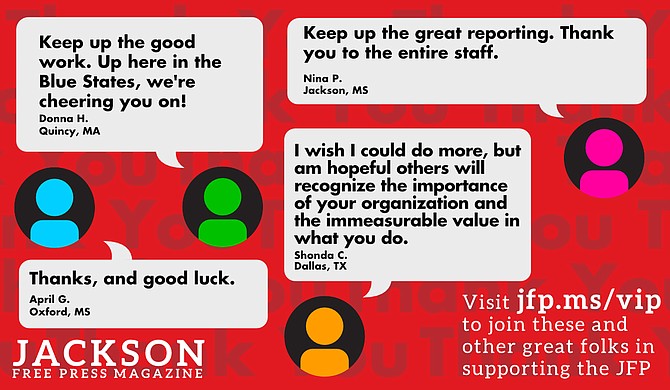 Thanks to all our new JFP VIPs!
COVID-19 has closed down the main sources of the JFP's revenue -- concerts, festivals, fundraisers, restaurants and bars. If everyone reading this article gives $5 or more, we should be able to continue publishing through the crisis. Please pay what you can to keep us reporting and publishing.