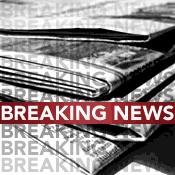 [Verbatim From Habitat For Humanity] HFH/MJ is proud to announce the dedication of their very first home built in Clinton on Thursday, January 29th, 2009 at 4:00 p.m. The blessing will take place on the property located at 1005 Neal Street, near Robinson Park.
Homeowner Tamektricia Lawson and her two small children have been living in a small, two bedroom apartment in Clinton that had some serious issues. Her new home was sponsored by Northside Baptist Church of Clinton, BankPlus, Mount Hood Baptist Church, Parkway Baptist Church, and PleasantGreen Baptist Church.
Lawson's home was a blitz build in November of 2008, meaning that the regular eight week construction schedule was condensed into a week. In a blitz build, the same strict building guidelines remain intact, but volunteers come out to the build site during the entire week and not just on Saturdays. There were over 131 volunteers working with Tamektricia to build her family a basic, affordable home that can help her break the cycle of poverty and create a foundation for a better life.
Speaking at the dedication will be Alfred Carter, Treasurer, Board of Directors for HFH/MJ; Cliff Johnson of Northside Baptist Church; Edith Kennedy, Community Development Officer for BankPlus; Frederick Williams, Pastor of Mt. Hood Baptist Church; Jehu Brabham, Administrator for Parkway BaptistChurch; and homeowner Tamektricia Lawson. All will be available for comment after the ceremony.
HFH/MJ has already had much success with the cities of Jackson and Brandon, as well in Hinds, Madison and Rankin counties. With the Lawson family's dedication this Thursday, HFH/MJ is proud to begin new partnership with Clinton, Mississippi's Family City!
For more information on HFH/MJ and/or opportunities for sponsorships, volunteering, or donations, please call 601-353-6060, or visit us online atwww.habitatjackson.org.
Habitat for Humanity/ Metro Jackson is an ecumenical group of concerned Christians that believes everyone deserves a decent place to live. Working in partnership with low-income families and using volunteer labor and donated materials whenever possible, the organization is building basic, affordable houses that are then sold to families at cost with no profit or interest. A Habitat homeowner, with the help of family and friends, is required to invest "sweat equity" hours working on their and others' homes.
Support our reporting -- Follow the MFP.