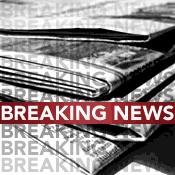 Beginning with a Martin Luther King Jr. quote, The Meridian Star issued an apology yesterday for its neglect of civil rights issues facing Mississippians during the Civil Rights Movement.
"There was a time when this newspaper – and many others across the south -- acted with gross neglect by largely ignoring the unfairness of segregated schools, buses, restaurants, washrooms, theaters and other public places," the newspaper wrote in its editorial.
"We did it through omission, by not recording for our readers many of the most important civil rights activities that happened in our midst, including protests and sit-ins. That was wrong. We should have loudly protested segregation and the efforts to block voter registration of black East Mississippians."
See the full text here.
Previous Comments
ID

142974

Comment

The meridian star is owned by a large newspaper outfit,community newspaper holdings,inc., based out of birmingham.i would be curious to learn more about the executive management of the company.it may not mean anything ,but the first name of the comapnay CEO is "Donna".the executive editor,fredie carmichael, is local and is the son of an incumbent state senator.carmichael also wrote an opinion piece on sunday that hit home.http://www.meridianstar.com/local/local_story_018010118.html

Author

chimneyville

Date

2009-01-19T13:15:06-06:00
ID

142975

Comment

a story about the editorial also ran in editor and publisher.http://www.editorandpublisher.com/eandp/news/article_display.jsp?vnu_content_id=1003931673

Author

chimneyville

Date

2009-01-19T13:17:55-06:00
ID

142977

Comment

Excellent. This is exactly the kind of publicity the world needs about our state—not the back-ass mentality (such as with Lott and Cochran) that we shouldn't apologize for things that happened in the past.

Author

DonnaLadd

Date

2009-01-19T14:53:30-06:00
ID

142978

Comment

Just as bad as the we-shouldn't-apologize mentality are journalists from other parts of the country who talk about Mississippi as if it's still 1964, without bothering to look and see what papers like the Meridian Star--and JFP of course--are publishing these days. I was pleasantly surprised by the way NPR handled the presidential debates in Oxford. They made a point to contrast the kind of hipster town today's Oxford is against the place James Meredith had to deal with.

Author

Mark Michalovic

Date

2009-01-19T15:05:23-06:00
Support our reporting -- Follow the MFP.