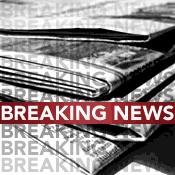 [Verbatim from Robert Johnson for Mayor] JACKSON, MISS. - January 13, 2009 - Robert L. Johnson, former Capital City Police Chief and Mississippi Department of Corrections Commissioner, is confident he can deliver the kind of results driven leadership that can make Jackson work for everyone. Robert will officially announce his candidacy for Mayor of Jackson at 12 noon on the front steps of City Hall this Thursday, January 15, 2009.
Robert's announcement will be brief, so don't expect to cover a lengthy speech filled with empty promises! Robert will bring to the Mayor's office the TOUGH, TESTED, PROVEN LEADERSHIP skills that have characterized his distinguished career as a police chief, corrections commissioner, federal security director and successful businessman.
Robert will file his qualifying papers at 11:45 a.m. and will immediately follow this with his official candidacy announcement.
Support our reporting -- Follow the MFP.