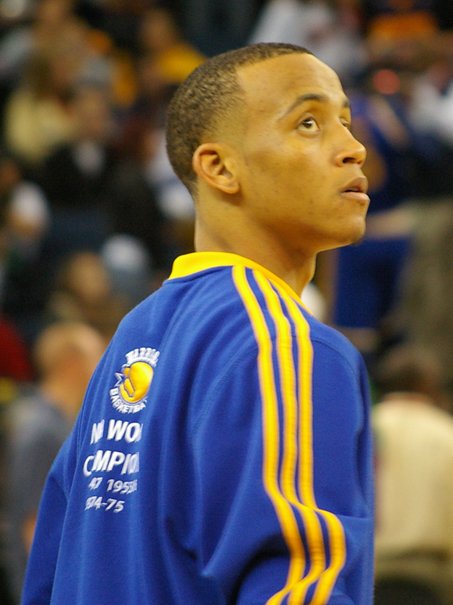 For the third year running, the Jackson Free Press staff presents the last year's most intriguing Jacksonians. Mind you, this is not necessarily a compliment—past "winners" have included criminals and mothers-who-tried-to-protect-their-boy-criminals like Robbie Bell. Being the "most intriguing" means the person got many Jacksonians talking about them, or better yet, wondering what makes them tick, for better or worse.
Bennie Thompson
Thompson exits the year 2008 as the most powerful Democrat—and thus the state's most powerful state representative—in the U.S. Congress. Thompson's Democratic Party solidified their ownership in both the House and Senate this year, pushing Republican powerhouses like Sen. Thad Cochran even further to the wayside.
Politicos think Thompson's burgeoning influence was evident even before the 2008 general election ended, however, with Thompson's lack of support for Senate Democratic challenger Ronnie Musgrove resulting in poor turn-out for the conservative former state governor among blacks, possibly even costing him some votes and the election.
While some politicos argue Musgrove would have lost regardless of Thompson's support, political pundit Marty Wiseman, director of the Mississippi State University Stennis Institute, warned that any Democrat looking to hold a statewide seat needed first to visit Thompson's office.
Thompson is chairman of the influential Homeland Security Committee. His press spokesman says he has no plans of abandoning the spot. —Adam Lynch
Helen Barnes
Obstetrician Dr. Helen Barnes has been a liaison between Boyd Elementary School and the Fondren Renaissance Foundation since 2001. In the seven years since she began working with the school, Barnes has become a familiar face to Boyd students and faculty, as she volunteers to help improve the physical condition of the school. Making students' health a No. 1 priority, Barnes fought to help fund improvement projects last summer after learning that Jackson Public Schools had reneged on its pledge to pay for small repairs. Eventually, with the financial backing of the Foundation, Barnes and other volunteers re-coated the peeling, dank paint on classroom walls. In her honor, the school renamed its library after Barnes in September.
—Maggie Neff
John Reeves
For years, former State Rep. John Reeves advocated for Jackson in the Legislature. After narrowly losing re-election last year, Reeves has moved increasingly closer to Mayor Frank Melton. The mayor nominated Reeves for a Municipal Court position this summer, but withdrew the nomination in August, after critics pointed out that Reeves' appointment would make the Municipal Court majority-white. Melton then appointed Reeves to the board of the Jackson Development Authority. In September, Reeves agreed to represent Melton in his upcoming federal trial for civil rights charges. Facing the substantially greater resources of the U.S. Justice Department, Reeves has a difficult task ahead of him and a client with a penchant for speaking off the script.
—Ward Schaefer
Beverly Hogan
Tougaloo College President Beverly Hogan has a long and storied history in Jackson, dating back to her student activism days in the 1960s here. But in 2008, she led the successful fight for a national civil rights museum to come to her college's property, angering many Jacksonians in the process. She fought diligently and admirably against those—including this newspaper—that believed that the museum should go downtown and be a catalyst for economic development in the city.
Ultimately, Hogan got her tourist attraction, which Tougalooans hope will bolster the college through tough times, perhaps by luring travelers from Interstate 55 to visit. We will all hope she's right.
—Donna Ladd
Marcus Wright
Mayor Frank Melton and his two bodyguards intrigued Jackson many months before 2008. Upon Melton taking office on July 4, 2005, the two bodyguards—Marcus Wright and Michael Recio—followed the mayor wherever he led, with submachine guns slung across them, seemingly with little thought as to whether his actions were legal or not. They stood trial with him in 2007, and were acquitted by a local jury. Nothing new there. But in recent months, Wright has emerged as the bodyguard willing to sing about what was going on inside the Mobile Command Center, on the night of the Ridgeway duplex demolition and beyond. His testimony that Melton was drunk that evening, and that both bodyguards knew they were committing illegal acts, is the toughest card in the feds' deck against Melton and Recio in the trial set to start in February.
—Donna Ladd
Monta Ellis
A 23-year-old basketball star from Lanier High School, Monta Ellis hit the NBA scene in 2005. He has spent his career with the Golden State Warriors; I specifically remember sitting court-side at a game and watching him score his first points against the Phoenix Suns. Little did I know I would be moving from California's Bay Area to Jackson, Ellis' home town.
Right after Ellis became the highest-paid Warrior in July, he tore a ligament in his ankle that would require surgery. It was later discovered that Ellis injured himself in a moped accident and not "working out" as he had previously claimed. This jeopardized his contract by violating the "dangerous activity" clause. The team suspended him and could void his contract if his recovery isn't successful. The fans hope to see more news made on the court than off, and this holds true for the Warriors' young star. Besides, who gets hurt riding mopeds?
—Sage Carter-Hooey
Nicole Marquez
Nicole Marquez has talent by the fistful: She's an artist and an accomplished actress, but shines above all as a dancer. She moved to New York last January to pursue her Broadway dreams. Then, on Aug. 30, a building super found her crumpled, bleeding body in an airshaft; Marquez had fallen six floors from the roof, breaking her neck, lower back, pelvis and all the ribs on one side. It was nearly a month before her condition stabilized enough to come back to Mississippi, and doctors said she had a 50/50 chance of ever walking again. Marquez is beating the odds, just as she predicted. It's one step at a time, of course, but she's determined to dance again. We'll be in the front row cheering when she does.
—Ronni Mott
Sarbrinder Pannu
Thirty-one year old Sarbrinder Pannu was a clerk at the J&S Food Mart on Medgar Evers Boulevard. On Aug. 17, he became the focal point of a national and statewide debate on "Castle Doctrine" laws, when he chased down and fatally shot James Hawthorne Jr. outside his store. Pannu alleged that Hawthorne was stealing a case of beer. Mississippi's castle doctrine law, like others around the country, allows citizens to use deadly force to protect themselves or their property when under threat of a violent attack. While Pannu may have believed his response was lawful, police charged him with murder. Hawthorne's family is also suing him.
About a week after Hawthorne's death, another convenience store clerk shot and killed a robber wearing a clown mask. Police did not release the clerk's name, nor did they file charges.
—Ward Schaefer
Ronald Mason
Jackson State University President Ronald Mason, Jr. came to Jackson State University from the Tulane-Xavier Center in February 2000. Since then, Mason has presided over a flurry of development at the JSU campus, including the new engineering building ($22 million) and the new student union ($24.5 million), as well as the new liberal arts and business school buildings—not to mention the university's growing collection of new and renovated dormitories. Mason has also expanded the school's programs to include doctoral degrees in public health and urban education leadership.
Mason has been working overtime to expand the university's role in west Jackson, particularly in the areas surrounding the Metro Parkway and Terry Road. He wants to renovate whole neighborhoods to provide middle-class housing, including lease-only buildings along portions of the campus' border. Mason is a force of nature in terms of expanding the JSU campus, though some current residents are not pleased with his approach.
Several neighborhood associations protested Mason's push for legislators to approve a new "quick-take" eminent domain for JSU border territory during the 2008 legislative session. Mason quickly pulled his request to legislators and disowned the method after the outcry.
—Adam Lynch
Earl Watkins
Jackson Public School District superintendent, Dr. Earl Watkins, stirred the waters in 2007 when then-principal of Chastain Middle School, Michael Ellis, filed charges against him for sexual harassment. The district settled out of court, and everything returned to normal until a few months later when Watkins announced his intent not to renew his contract with JPS in April 2008. The district found his replacement, Lonnie Edwards, in just four months, but Watkins' contract isn't up until the end of the 2008-2009 school year. So, much to the chagrin of parents and community members, JPS has hired Watkins' as a "consultant" making a nearly $200,000 salary. That's double the pay for only one superintendent.
—Maggie Neff
Robert S. Smith
When he ran against District Attorney Faye Peterson in 2007, Robert S. Smith was a bit of an enigma. Claimed by Frank Melton as "one of mine," and backed by long-time Melton confidant Ed Peters, it was hard to determine whether the mayor and friends were propping Smith up to take the seat away from the woman who was willing to put Melton on trial for the duplex demolition. Then, upon taking office, Smith brought back some people who had worked closely with Peters in the past, raising even more eyebrows. But Smith has long maintained that he is his own man.
His actions in 2008 in the murder case against Sharrod Moore for the 1996 slaying of police officer R.J. Washington—who once investigated Melton—unveiled witnesses willing to implicate the mayor in former conspiracies and now indicates that either Smith was indeed his own man all along, or has now turned against earlier supporters. Time will tell.
—Donna Ladd
Ben Allen
If the city of Jackson had a cheerleading squad, Ben Allen would be its captain. Formerly president of the city council, Allen resigned from that spot after 10 years of service, June 22, 2007, citing poor health. It seems, though, that his unabashed need to work for Jackson just wouldn't allow him a lot of rest. In October, four months after leaving the city council, Allen took over as president of Downtown Jackson Partners, managing and promoting the 66-square-block Jackson Business Improvement District. Since then, he's seen a lot of steel and concrete rise in the heart of the city, and has been a promoter with a laser-like focus on making Jackson the newest southern destination city.
—Ronni Mott
Delbert Hosemann
Secretary of State Delbert Hosemann is starting next year doing exactly what he had promised: pushing for voter ID to be a reality in the state of Mississippi. Hosemann seized upon the voter ID wedge issue as a Republican challenger for the secretary of state's office, and is already speaking with Senate Elections Committee members on voter ID legislation for this year.
He pursues the issue despite the arguments of many Democrats that voter ID will prove to be one more barrier keeping a largely disinterested voting population from the polls.
Hosemann is also looking to press the state Legislature for subpoena power to requisition information from election officials on, state, local and county levels, and wants the power to "assume control and administration of duties" of any county election commission that doesn't work to purge county election rolls according to new standards issued by his office.
—Adam Lynch
Dent May
Kitsch. A touch of pop sparkle. A ukulele. Generally, when looking for a pop star's genesis, you don't expect to find these three elements in one package. But somehow, Dent May manages to pull it off successfully. You might remember May from local rock group, The Rockwells, or maybe from just seeing him out and about in Jackson. Either way, the point is that you remember him, which is exactly what hordes of non-Jacksonians are doing these days. With shows booked across the country and a new recording contract, May's surely a voice, face and name not to be out of the public eye any time soon.
—Vince Falcon
Roger Wicker and Ronnie Musgrove
For a time this fall, it seemed that every Jackson TV station was running a marathon of "The Roger Wicker & Ronnie Musgrove Show." As most know from their ubiquitous advertisements, Wicker and Musgrove were vying for the U.S. Senate seat vacated by Trent Lott. On Nov. 4, Wicker, a Republican former U.S. representative, won a solid victory over Musgrove, a former Democratic governor. The ballot did not list the candidates' party affiliations, and voters could be forgiven for not distinguishing the two. Former roommates, their physical similarity—both white-haired white guys with glasses—was made all the more eerie by Musgrove's conservative posturing. The campaign turned off many with its negative tenor, prompting a panelist at their only debate to ask the two, "How do you sleep at night?" Wicker had the better response: "I campaign really hard," he replied.
—Ward Schaefer
Bobby DeLaughter
Suspended Hinds County Circuit Court Judge Bobby DeLaughter is not an easy figure to criticize, despite his alleged transgressions.
In 1994, DeLaughter successfully prosecuted and convicted white supremacist and Ku Klux Klan member Byron de la Beckwith, who murdered civil rights worker and Jackson resident Medgar Evers in 1963. DeLaughter managed to grab a conviction despite two previous failures to prosecute Beckwith. The former assistant district attorney later wrote a book on the experience, "Never Too Late: A Prosecutor's Story of Justice in the Medger Evers Case."
DeLaughter hit some rocks in 2008, however, when the Mississippi Supreme Court cut him from the bench after allegations of bribery with the help of his past boss former Hinds County DA Ed Peters.
—Adam Lynch
Brandon Presley
Mississippi Northern Public Service Commissioner Brandon Presley is turning out to be one of the noisier personalities on the commission. Presley was one of the most vocal watchdogs fretting about power company Entergy Mississippi's request to raise customers' rates almost 30 percent this summer. Since then, he has spearheaded the commission's work with Attorney General Jim Hood in investigating Entergy's alleged practice of forgoing cheaper power from unaffiliated power companies in lieu of more expensive power from Entergy subsidiaries—which have the benefit of enriching Entergy Mississippi's parent company.
But, by far, the victim of Presley's most harsh criticism is the commission itself, which Presley accuses of failing in its watchdog role prior to Presley's arrival last year. Presley said Entergy's alleged misconduct would not have been possible under a more scrutinizing commission.
"This agency's power as a regulator has fallen to pieces over the years, and we owe the people of Mississippi to do our jobs," Presley told the Jackson Free Press last month.
—Adam Lynch
Damien Blaylock
There is something mysterious lying behind Damien Blaylock's eyes. Upon meeting him, you can tell he is scheming something unexpected. You will find this independent filmmaker, director, producer and photographer bouncing somewhere between Jackson, New York and whatever film festival happens to be going on across the country. Blaylock's forthcoming projects include "Super Chikan: Child of the Delta" and "Blind Faith," a documentary on blues sculptor Sharon McConnell. He is also working on an untitled project with actor/musician Steven Seagal. But what makes him so intriguing this year is his documentary on the Delta blues, "M For Mississippi." It has been the bane of our state's existence to find a local person to do a documentary about us. Blaylock gets that done with this film, and we weren't the only people applauding. The film has also found success on the film festival circuit.
—Sage Carter-Hooey
Ed Peters
A federal plea bargain from Booneville attorney Joey Langston revealed the elusive former Hinds County District Attorney Ed Peters as a potentially more conspiratorial figure this year. Langston pled guilty to working with convicted attorney Dickie Scruggs and his son Zach in an attempt to influence Hinds County Circuit Court Judge Bobby DeLaughter. Langston alleges he was working through Peters to influence DeLaughter to rule in favor of Scruggs in an asbestos case.
The indictment, to which Langston confessed, claims Langston, "did knowingly and willfully conspire with … Scruggs, Steven A. Patterson … and with others … to attempt to influence state Circuit Court Judge Robert 'Bobby' DeLaughter by providing … favorable consideration of Robert 'Bobby' DeLaughter for appointment to the federal district court bench in the Southern Judicial District of Mississippi, to obtain rulings in favor of Richard 'Dickie' Scruggs in the lawsuit styled Wilson v. Scruggs pending before Judge DeLaughter."
Scruggs' brother-in-law is U.S. Sen. Trent Lott, and Peters allegedly dangled the possibility of Lott considering DeLaughter for the federal post. Balducci allegedly paid Peters almost $1 million, but Langston's statements claim DeLaughter got none of that, although he is suspended from the bench pending an investigation.
—Adam Lynch
Previous Comments
ID

142794

Comment

This is the most intriguing "Most Intriguing" list so far! Very well done, folks.

Author

Tom Head

Date

2009-01-09T03:48:19-06:00
ID

142808

Comment

The write-ups about Ronald Mason and Ben Allen caught my eye. Ronald Mason's work in the neighborhoods reminds me a lot of the things that have happened up here in Philly in the neighborhoods around the University of Pennsylvania. I hope Mason's efforts are successful, and that he can avoid some of the mistakes Penn has sometimes made. Ben Allen's write-up made me think about something. With the economy down, maybe there's an opportunity for Jackson as a "destination city," as the write-up puts it. People have less money for vacations further away. At the same time, people around Mississippi make lots of day trips to Jackson for shopping and other business. Maybe the strategy should be to get these day-trippers to stick around, spend a night, and have some fun in the meantime. Since longer trips might not be an option these days, it could be a good sell. Philly had a similar campaign a few years ago. The slogan was "Philly's more fun when you sleep over." It was pitched mostly at nearby areas in Pennsylvania and neighboring states. It seems to have been a success, as hotel business went way up afterward. Maybe that's the kind of lead Jackson could follow, not going so much for tourists from far away, but visitors from its own back yard.

Author

Mark Michalovic

Date

2009-01-09T15:51:03-06:00
More like this story
Support our reporting -- Become a JFP VIP.
The news business has changed dramatically in the past year, and we need your help more than ever to keep bringing you important stories about Jackson and the Metro. Become a JFP VIP with an annual membership or you can Sign up as a monthly supporter. Thanks for anything you can do to empower our journalism!