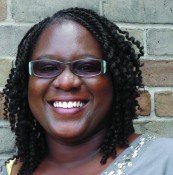 "Mom, come take a picture."
I am in the other room washing dishes. "What do you need?" I call out.
"Come see what I'm doing."
Now I'm worried.
I walk into our living room to find that my son has scaled the open door frame. He is perched at the top of the wall like a trapeze artist at a circus.
"What are you doing?!" I ask panicked.
"I'm Spiderman! Take a picture," he says with that sweet smile I've grown to adore.
I pause for a second. Instead of freaking out, I grab my camera and take a picture of my son.
This moment captures the essence of my free-spirited son. He's an intelligent, well-behaved and polite little boy, but he has the energy of 10 children wrapped in one.
As we started off to school one bright August morning two years ago, my heart was filled with excitement, sadness and anxiety. My only child was about to start kindergarten. My husband and I took photos as our son posed in his new school uniform with his Power Ranger backpack and Buzz Lightyear lunchbox. It seemed like he had gone from being my little baby to a big boy overnight.
My anxiousness that morning stemmed from the difficulties we'd experienced with our son during his time in preschool. He had struggled with focus, behavior, decision-making and hyperactivity. Doctors, friends and family assured us that he would grow out of it. We were doing our part as parents—spending quality time with him, disciplining him in a fair and consistent manner and limiting the amount of sugar in his regular diet—but he still had a boundless amount of energy that resulted in regular notes from his teachers about his problematic behavior in class.
I worried because often when a child is unruly, teachers and other adults begin to point fingers at the parents. Some people look at you as if you have failed as a parent because you can't control your child.
So as we walked him to class and kissed him goodbye, my heart weighed heavily with worry. Throughout the day, I dreaded hearing my phone ring. I was afraid that I would receive "the call" from his school asking me to come in.
And sure enough, later in the day, the call came.
The vice principal wanted me to come to the school because my kindergartner was in her office—on the first day of school.
My son continued to struggle in school. I could see how hard he was trying to behave, and it was affecting his self-esteem greatly. He would tell me, "Mom, I keep telling my brain, but it won't listen to me."
It broke my heart to see the sadness in his eyes when he would bring home another note with another bad report. So my husband and I decided it was time to take the next step and see our pediatrician. A doctor later diagnosed our son with Attention Deficit/ Hyperactivity Disorder and started him on a stimulant mediation.
Since the diagnosis, we've noticed that people don't always like to talk about AD/HD because of fear of social stigma. Mental illness and behavioral disorders don't seem to carry the same "realness" as a more "acceptable" ailment like diabetes or asthma. But I assure you, having AD/HD can be just as debilitating and problematic.
It is true that with AD/HD, children should receive guidance on proper behavioral management techniques, but it doesn't mean every day is a success. It is a process that requires patience and empathy on the part of the parent, teachers and other adults in the child's life. Just as people with poor vision can't just will themselves into having 20/20 vision, children with AD/HD can't just make themselves behave properly 100 percent of the time.
I am an active parent who has taken the time to educate myself on my son's condition and work with him to be the best he can be. My husband and I encourage him and help him find activities that will help build his self-esteem and self-confidence. We recognize his strengths and weaknesses and allow him to be uniquely himself. He doesn't have to be an overachiever to "earn" our love and respect.
He is who he is, and I love that. He is artistic, creative and funny. He has a tremendous vocabulary for a 7-year-old, and he reads exceptionally well. He is an analytical thinker and is capable of grasping abstract concepts with amazing clarity.
Some days his AD/HD is frustrating and challenging. There are days when I cry and get mad—not at him, but at the situation. It isn't always easy to deal with, but this is our life; however, it's not a life sentence. Our lives will be full and beautiful despite his AD/HD.
Our son has come a long way since we first found out that he has AD/HD. He's not a medicated zombie, and he's not an out-of-control wild child. We have helped him find balance and normalcy in his life.
****************
If you have questions regarding your child's AD/HD, special education or disability related inquiries within the school setting, contact the Office of Special Education through their Parent Hotline or visit their website.
Mississippi Department of Education, Office of Special Education
Division of Parent Outreach
PARENT HOTLINE: 1-877-544-0408
http://www.mde.k12.ms.us/special_education/links.htm
http://www.mde.k12.ms.us/special_education/just_for_parents.html
Previous Comments
ID

150671

Comment

I wish your son the best. He sounds very entertaining. :)

Author

LatashaWillis

Date

2009-08-07T07:20:42-06:00
More like this story
More stories by this author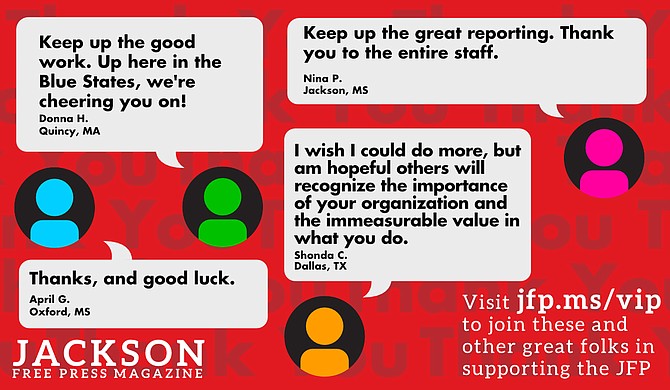 Thanks to all our new JFP VIPs!
COVID-19 has closed down the main sources of the JFP's revenue -- concerts, festivals, fundraisers, restaurants and bars. If everyone reading this article gives $5 or more, we should be able to continue publishing through the crisis. Please pay what you can to keep us reporting and publishing.