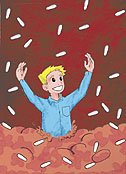 Having spent a large portion of my life in South Louisiana, I have eaten some of the best food on Earth, particularly red beans and rice. I have already had the best red beans and rice ever, but that hasn't stopped me from searching for the second-best. I've been on this search for decades with very little success, until now.
Newly opened, Two O'Clock Bayou on Lake Harbor Drive in Ridgeland meets my qualifications as a true red beans and rice restaurant. No-longer-active marine (I can't say ex-marine because you never really leave the corps) and soon-to-be lawyer Robert Parrish runs the restaurant like any good marine should: ship-shape and aggressive on the menu items.
Pam, the owner, is quick to remind you that she is not a newcomer to Louisiana cuisine. Having spent years in Louisiana and now in Mississippi, she has served up Cajun fare in this state for quite some time and is no stranger to the restaurant business. It clearly shows in her choice of chefs, managers and wait staff. Just sit back and let the efficient, friendly and not overly bothersome servers do their job.
This is not a Cajun eatery in name only. Recently I ate at a Cajun restaurant in Manhattan. If they could have located Louisiana on the map, I would have given them a heftier tip.
By contrast, several South Louisiana items adorn the menu at Two O'Clock, including alligator tail (wonderful) and one of my favorites, frog legs. Small, lightly battered and very tender, frog legs are a wonderful appetizer. For those of you who have never tried either, they do not taste like chicken! If they do, you are either eating some weird chicken or some weird alligator. Either way, you need to find another truly Cajun café.
There are two keys to cooking outstanding red beans and rice. First, you must cook the beans until they begin to fall apart and form their own gravy. A ladle of red beans that has been little more than warmed up and thrown on a bed of rice is, unfortunately, the norm with most "Cajun" restaurants, and not what true RB&R cooks do for their guests.
The other key is that you must use sausage of high quality. Cheap sausage is a dead giveaway that the cooks do not eat what they prepare. Two O'Clock Bayou uses an andouille sausage they special-order from Metairie, La. This apparently small detail really turns on true RB&R lovers. Some split and grill their sausage, as does Two O'Clock, while others, like myself, grill them and then throw them into the bean mixture. Either way, the quality of the sausage comes through, and this is not overlooked at Two O'Clock Bayou.
Another very nice touch, which I've noticed more in Mississippi restaurants than in any other state, is the opportunity to put some "add on" ingredients on your meal. Two O'Clock Bayou has several. I selected tomatoes and onions. It was more than worth the small price increase. You can also select jalapeños and cheese.
In addition, RB&R should be a meal; a cup is hardly worth your time. Two O'Clock Bayou's regular portion doesn't disappoint, it's huge. I gasped when I saw the size of the entrée. I managed to get it all down, however, not wanting to leave anything for the server to clear.
Waddling out to my car, I had to smile as years of searching for the second-best red beans and rice on earth had finally paid off. I felt like an explorer who had finally reached the summit of some culinary mountain.
Just in case you are wondering, the best read beans and rice I've ever eaten—never to be competed with by my cooking or anyone else's—was cooked lovingly every Monday by my late mother. In New Orleans, we knew what we would eat on every Monday and on every Friday. Red beans and rice came on Monday. Friday at school was time for fish sticks, a dish that I still can't pass in the grocery store without burping.
Monday is the only day of the week Two O'Clock Bayou isn't open. You can visit them any other day of the week. They have brunch from 11 a.m.-4 p.m. on Saturday and Sunday. Come hungry. Come with an adventuresome spirit to try something you have never had before. But by all means, get the red beans and rice, and try an add-on or two as well, if not all four.
More like this story
More stories by this author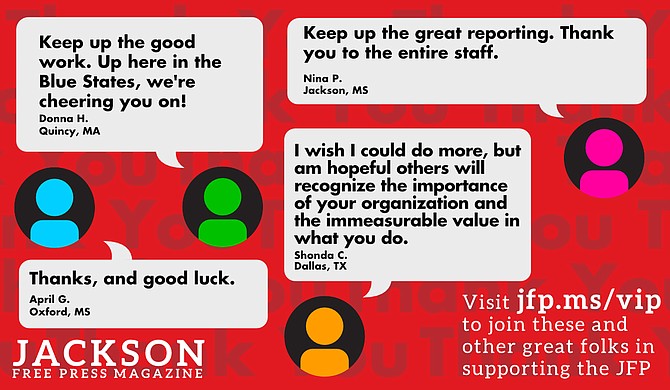 Thanks to all our new JFP VIPs!
COVID-19 has closed down the main sources of the JFP's revenue -- concerts, festivals, fundraisers, restaurants and bars. If everyone reading this article gives $5 or more, we should be able to continue publishing through the crisis. Please pay what you can to keep us reporting and publishing.