Walking through the front door of Julep, you know your meal will be special. Taking a first date to Julep will foster intimacy amid a hip, urban atmosphere. The appetizers start everyone off with a scrumptious treat and prepare the taste buds for an innovative dining experience. With appetizers such as crawfish cake, Portobello fries and fried green tomato napoleon, and treats such as strawberry & chocolate chip pancakes and beignets for brunch, diners are easily tempted to throw out those New Year's resolutions and enjoy the culinary wares Julep has to offer.
—Jerry Landry

First Date
First place: Walker's (3016 N. State St., 601-982-2633)
Second place: Bravo! (4500 I-55 N. #244, 601 982-8111)
Third place: Keifer's (705 Poplar Blvd., 601-355-6825)
Brunch
Second place: Que Sera Sera (2801 N. State St., 601-981-2520)
Third place: Char (4500 I-55 N. #142, 601-956-9562)
Good showing: Bravo! (4500 I-55 N. #244, 601-982-8111)
Appetizer
Second place: Walker's (3016 N. State St., 601-982-2633)
Third place: Amerigo (6592 Old Canton Road, Ridgeland, 601-977-0563)
Good showing: Que Sera Sera (2801 N. State St., 601-981-2520)
Best Server/Waitperson:
Anne Friday (Hal & Mal's)
Anne Friday is, hands down, one of my favorite Jacksonians. It's hard to explain why I love her so much. Partly because she'll just walk up and hug me because she liked something I wrote. Partly because the next time I go to Hal & Mal's, she'll tell me in no uncertain terms why she disagrees with something I wrote. Partly because she is hard-working, and beautiful, and a wonderful mother. Partly because she is not a syrupy waiter who only starts being nice when the check comes. She is who she is throughout your meal. She is real. She is my friend. She is Jackson's best server. In more ways than one.
—Donna Ladd
Second place: Janis Boersma (Nick's)
Third place: Duane Smith (Que Sera Sera)
Good showing: Adam Shirley (Char)
Best New Restaurant:
Del Sol 4659 McWillie Drive, 601-982-4956
Del Sol Fine Dining & Wine Bar, in a mere six months, endeared itself to enough Jacksonians to win the Best New Restaurant category. Serving what chef Dowden Morrow calls Mediterranean fusion, Del Sol recently changed its menu, the first big change since opening, but customer favorites remain. One favorite has been the six-ounce filet, served with sautéed crimini mushrooms and a demi glace, with creamy whipped Yukon gold mashed potatoes. Recently Morrow, trained at Johnson & Wales Culinary College in Miami, invites Jacksonians to come have a good dinner in his restaurant's warm and relaxing yet refined ambience. The restaurant serves a good deal of fish and seafood, plus the menu always includes two soups and 16 salads.
—Lynette Hanson
Second place: Bonefish (201 Colony Way, Madison, 601-607-3334)
Third place: Trio's (6954 Old Canton, Ridgeland, 601-956-5040)
Best Red Beans & Rice,Best Gumbo,
Best Outdoor Dining:
Que Sera Sera2801 N. State St., 601-981-2520
Que Sera Sera holds a special place in my heart, as I have memories of many nights sitting out on their patio with a group of friends whiling the hours away. The past, present and future have all been laid bare on a table outside Que Sera Sera while sipping on Bloody Marys and margaritas after a long day at work. As the sun sets and the night creeps on, someone always orders one of their Southern classics—either a bowl of rich hot gumbo or a delectable serving of red beans and rice (though there's inevitably someone who goes with a liquid dinner as well). Often, one helping turns into two as another round of drinks is ordered, and the stars pop up in the sky. As the smell of good food wafts across the patio, it becomes clear why Que Sera Sera is consistently a leading Best of Jackson winner.
—Jerry Landry
Best Red Beans & Rice
Second place: Hal & Mal's (200 Commerce St., 601-948-0888)
Third place: Cherokee (1410 Old Square Road, 601-362-6388)
Best Gumbo
Second place: Hal & Mal's (200 Commerce St., 601-948-0888)
Third place: Sal & Phil's (6600 Old Canton Road #D, Ridgeland, 601-957-1188)
Best Outdoor Dining
Second place: Keifer's (705 Poplar Blvd., 601-355-6825)
Third place: Walker's (3016 N. State St., 601-982-2633)
Best Chef, Best Place to Go Off Diet:
Walker's Drive-In 3061 North State St., 601-982-2633
When a destructive fire closes your landmark Fondren restaurant for four months in the spring, and you nevertheless win first place in two of that year's Best-of-Jackson dining categories, you know you're cooking with Derek Emerson-quality.
Walker's food? Whether you have the classic Redfish Anna or one of Derek's fresh fantastic nightly specials for dinner, or "merely" stop in for lunch of a burger or a Portobello veggie sandwich, I don't see how you can go wrong here—I never have.
Derek might well be awarded Best Chef for reasons outside his kitchen. In the aftermath of the fire, Derek worked diligently to ensure that his amazing staff could remain loyal without sacrificing their total income during those down months. Indeed, Derek's efforts could have be a primer for the restaurateurs in New Orleans facing similar issues, albeit on a larger scale. Walker's staff members stayed on payroll by plunging into the grunt labors of tear-out, salvage, and rebuilding, then weeks later teamed up to pull off a marvelous fund-raising dinner to support Jubilee! Jam. Meanwhile Derek's network of fellow chefs and owners in the Jackson restaurant community produced a benefit for Walker's staff at the Cedars, where many of those colleagues (and competitors) contributed their specialties.
As for the "Best Place to Go Off the Diet Award," I must confess: I've never attempted to go on a real diet, so perhaps I cannot fully appreciate the thrill of going off one at Walker's. But whatever you are celebrating, Walker's is indeed ideal.
—Mark Wiggs
Best Chef
Second place: Dowden Morrow (Del Sol)
Third place: Nick Apostle (Nick's)
Place to Go Off Diet
Second place: Pillow Donuts (5036 Parkway Drive, 601-572-8332)
Third place: Julep (1305 E. Northside Drive #105, 601-362-1411), Stamps Superburgers (4654 Mcwillie Drive, 601-713-3020) (tie)
Best House Salad Dressing:
(Comeback) Hal & Mal's
For the second year running, the Comeback dressing immortalized by Jill Conner Browne in her queenly books gets top honors. There's no wonder why: It's homey, but yet exotic—down home with a twang, you could say. Just like so many of the Jacksonians who devour it. Buy yourself some by the bottle and take it on home. Pour a bit in a bowl, dip some saltines in it, and be glad you're not a Yankee.
–Donna Ladd
Second place: Mayflower
Third place: Steve's Downtown Deli
Best Bar Food, Best Hangover FoodBest Jukebox, Best Plate Lunch:
Cherokee Inn1410 Old Square Road, 601-362-6388
Y'all remember that line of Cary Grant's, "Judy, Judy, Judy"? Well, if the line had originated in Jackson, he'd be saying "Cherokee, Cherokee, Cherokee" in that delicious British accent. The Cherokee Inn won four categories, the same four it won in 2004.
What does the Cherokee do that makes it a perennial favorite? You could ask the stalwart employees in the kitchen. That's where the tradition of the five-day-a-week plate lunch originates along with the any-time-of-the-day-bar food. (The kitchen really does close, believe it or not.) Any lunch of the week, you can get your meat and three, plus bread and tea, for $7.85 tax included.
Those of you dining in—seated at the bar modeled on the old one from when the Cherokee was over on North State, or seated at the booths or tables that did make the trip across the interstate—get your food delivered steaming hot, your drink properly chilled. For take-out orders, the staff places your take-out container into a plastic bag and smiles as they hand you your food. If you happen to be the designated lunch-pick-up-person for your office, said staff stacks your Styrofoam containers into empty beverage boxes saved in stacks for that very purpose and helps you carry them to the car should the need arise.
Hey, if you wake up fuzzy-headed next Saturday from a fun Friday night, head over to the Cherokee and partake of some of that award-winning bar food. You'll be shelling money into the award-winning jukebox in no time, you head all cleared up and ready to rock.
—Lynette Hanson
Best Bar Food
Second place: Hal & Mal's (200 Commerce St., 601-948-0888)
Third place: Fenian's (901 E. Fortification St., 601-948-0055)
Best Hangover Food
Second place: Stamps Superburger (4654 Mcwillie Drive, 601-713-3020)
Third place: Keifers (705 Poplar Blvd., 601-355-6825)
Best Jukebox
Second place: Joker's Tavern (4637 Mcwillie Drive, 601-981-3041)
Third place: Peaches (327 N. Farish St., 601-354-9267)
Best Plate Lunch
Second place: Steve's Downtown Deli (125 S. Congress St., 601-969-1119)
Third place: Two Sisters Kitchen (707 N. Congress St., 601-353-1180)
Best Vegetarian:
High Noon/Rainbow 2807 Old Canton Road, 601-366-1513
For vegetarians and vegans (those who eat no animal or dairy products), High Noon is nothing short of an oasis offering food we weirdos can eat that happens to be almost universally outstanding. For a while the café struggled, but now it's open 11:30 a.m. until 2 p.m. every day (including Sundays), offering daily specials (lasagna, enchiladas, seaside cakes, stir frys) along with the staples on the menu that include an outstanding beet-based "burger" that has to be tried to believed. The Blue Bowl is always hearty lunch fare, and don't let the dairy-less desserts fool you—some of their sweets are rich enough to get you thinking "nap time" even if you've got a full afternoon of work ahead of you.
—Todd Stauffer
Second place: Keifer's (705 Poplar Blvd., 601-355-6825)
Third place: Aladdin (730 Lakeland Drive, 601-366-6033)
Best Iced Tea:McAlister's Deli
1220 E. Northside Drive, 601-982-3883
I am a sweet tea connoisseur. Growing up, I learned to make the best sweet tea around—or at least my family and friends thought so. Of course, you couldn't let it sit for longer than a day, or it became syrup. But it was so fresh and wonderful when first made. After leaving the South, I got out of the habit of making or drinking sweet tea, even starting to drink unsweetened tea with lemon (no fake sweetener for this girl). But, after coming home, I rediscovered the elixir of my youth—at McAlister's Deli. And if I do say so myself, it reminds me of that sweet tea I used to make. I'm also a fan of the sweet tea at Two Sisters, which I have once a week with my veggie plate (I must have sweet tea with Southern food; un-sweet with Italian.) And I haven't had the tea at Bon Ami, but I am amused that an upscale French restaurant placed in this category. Only in the South.
—Donna Ladd
Second place: Two Sisters Kitchen (707 N. Congress St., 601-353-1180)
Third place: Bon Ami (1220 E Northside Drive #230, 601-982-0405)
Good showing: Steve's Downtown Deli (125 S. Congress St., 601-969-1119)
Best Pizza:
Old Venice 1428 Old Square Rd., 601-366-6872
Old Venice wins the race for Jackson's best pizza. With more than 20 original pizza options, Old Venice has a pizza to suit everyone's taste. If the specialty pizzas are not enough for you, you can design your own. My favorite? "The Eden"—eggplant, zucchini, squash and feta. Mmm.
Apparently Jacksonians have remained faithful to Soulshine despite the closing of the downtown location. Voting Soulshine as the second best pizza, the people have spoken and decided that Soulshine's delectable pizza is well worth the drive to Brandon for the thin crust topped with unpredictable toppings.
Winning third best pizza, Mellow Mushroom offers not only a delicious pie but a psychedelic experience. Eat your "kosmic karma" pizza amidst giant smiling mushrooms, and you may be one step closer to inner peace.
Pizza is rarely considered a sophisticated food, but angel hair pasta has met its match in Bravo!'s wood-fired pizzas. Pizza cleans up well and dons a tuxedo at Bravo!. You won't even recognize it as a relative of that generic boxed pizza you met in college.
—Catherine Schmidt
Second place: Soulshine (200 Commerce St., 601-961-9882)
Third place: Mellow Mushroom (275 Dogwood Blvd., Flowood, 601-992-7499)
Good showing: Bravo! Italian Restaurant and Bar (4500 I-55 N. #244, 601-982-8111)
Best Barbeque:
Hickory Pit 1491 Canton Mart Rd., 601-956-7079
Hickory Pit Barbeque is one of the only reasons I will admit that I enjoy gnawing on a bone. As Samuel Jackson once said to John Travolta, "This is some charming swine." Much more charming than Arnold from "Green Acres." I find that good barbeque is one of the many perks that come along with being Southern. Hickory Pit Barbeque is one of the perks of being a Southerner and living in Jackson.
—Ali Greggs
Second place: Corky's (100 Clinton Center Drive, Clinton, 601-925-9099)
Third place: Red Hot & Blue (1625 E. County Line Road # 250, 601-956-3313)
Best Casino Restaurant:
Ameristar4146 Washington St., Vicksburg, MS800-700-7770
Chances are, you've been to the Ameristar Casino in Vicksburg. You know you are going to have a great time. There is the atmosphere, the ambience and the food. Glorious food. Step into the nicely priced Heritage Buffet, and you will notice this is the casino favorite. Once you grab your plate you will notice the hand next to you, holding a plate that looks as if it is going to cave in from all the meat. There is broccoli hanging over one side and noodles hanging over the other. Oops, the gravy just spilled on to the floor. Suddenly you don't feel so bad, plate stacked high, mouth watering, you sit down, devouring your meal at Ameristar, the Best Casino Restaurant of 2006.
—Lea Thomas
Second place: Phillip M's (Silver Star, Choctaw, 866-44PEARL)
Third place: Isle of Capri (Vicksburg, 800-THE-ISLE)
Best French Fries:
Stamps Superburgers 4654 McWillie Drive, 601-713-3020
Where would we burger lovers be without French fries? Up the creek without a paddle, high and dry, out on a limb, and one brick shy of a load. Sad, deprived and/or dumb, in other words, especially if given the opportunity to eat Stamps Superburger French fries.
It's obvious that these fries are the real thing, cut right there in the store. You can get your fries plain or sprinkled with the usual suspects, salt only or salt and pepper. The adventurous might try Cajun seasoning or Al's Special Seasoning. When I go to Stamps on McWillie, which I've been doing every so often for the past two years, ever since I first ate there and wrote about them for Best of, I have to admit that I alternate the French fries with their stunning sweet potato chips. How they slice, fry and serve them so quickly is the first part of what's stunning. The taste is the second part. They'll do for dessert if you get'em sprinkled with sugar and cinnamon instead of salt. —Lynette Hanson
Second place: Que Sera Sera (2801 North State St., 601-981-2520)
Third place: Rooster's (2906 N. State St., 601-982-2001)
Best showing: Keifer's (705 Poplar Blvd., 601-355-6825)
Best Breakfast,
Best Place to Go for Carbs,
Best Sandwich:Broad Street Baking Co.
4465 I-55 North, #101 601-362-2900
The Broad Street Baking Company and Café cut a wide swath in the JFP's Best of categories, placing first in Breakfast, Carbs and Sandwich. Located at Banner Hall on a hill that overlooks busy I-55 and its sister-in-food, Bravo! Italian Restaurant & Bar over at Highland Village, the artisan-style bakery and deli-style café opened in 1998. It's been a beehive ever since. Families, singles, groups of friends, computer-users, readers—all get in line, order their food or drink and head for a spot downstairs, upstairs or outside when the sky is blue, the winds light, and the humidity not oppressive.
Broad Street bakes and serves all sorts of breads, one of Americans' most-consumed carbs. My absolute favorite classic deli sandwich is the honey-smoked turkey with havarti cheese, mayo, tomatoes and shredded lettuce, on multigrain sourdough or farmhouse bread, with field greens with balsamic vinaigrette on the side—tastes and textures abound. Broad Street's pastries include a breakfast favorite, the cream cheese Danish. What a delight it is to bite into those flaky layers and then encounter that smooth, slightly sweet cream cheese. And then there's the brownie that is practically impossible to resist. The brownie knows I'm at the counter and makes me look at it, remembering its chewy texture, its just-right-chocolate-ness, so I leave with one in a neat little white paper bag. I don't eat it while I'm driving, though. I wait until I get somewhere with a fork that I can lick.
—Lynette Hanson
Best Breakfast
Second place: Primos (429 S. West St., 601-352-1607)
Third place: Waffle House (425 E. McDowell Road, 601-373-1168)
Best Place to Go for Carbs
Second place: Amerigo (6592 Old Canton Road, Ridgeland, 601-977-0563)
Third place: Cherokee (1410 Old Square Road, Jackson, 601-362-6388)
Good showing: Bravo! (4500 I-55 N. #244, 601-982-8111), Roosters (2906 N. State St., 601-982-2001), Old Venice (1428 Old Square Road, 601-366-6872) (tie)
Best Sandwich
Second place: Basil's (2906 N. State St., 601-982-2100)
Third place: McAlister's (1220 E. Northside Drive, 601-982-3883)
Best Pasta and Best Italian:
Amerigo 6592 Old Canton Rd., 601-977-0563
One way to gauge a restaurant is the quality of its children's menu. Do they simply offer Sysco-brand chicken nuggets, or do they serve real, fresh food? At Amerigo, there is no doubt. Their kids' spaghetti with meatball is simply exquisite. I always find a reason to steal a bite or three from my daughters' plates. I can't eat too much because I have my own dinner to eat. Their selection of pastas are outstanding: goat cheese pasta; three cheese tortellini with crabmeat; smoked chicken ravioli; and my absolute favorite, smoked duck & sausage pasta. I haven't found a better pasta entree in the metro. Of course, you can't go wrong with the spaghetti and meatball. You can't this get good of meal for such a reasonable price anywhere else in town. With an atmosphere reminiscent of neighborhood Italian restaurant in some East Coast city, Amerigo has been drawing crowds for over 18 years now. In the restaurant business, longevity is usually no accident.
—Stuart Rockoff
Best Pasta
Second place: Bravo! (4500 I-55 N. #244, 601-982-8111)
Third place: Old Venice (1428 Old Square Road, 601-366-6872)
Best Italian
Second place: Bravo! (4500 I-55 N. #244, 601-982-8111)
Third place: Fratesi's (910 Lake Harbour Drive, Ridgeland, 601-956-2929)
Best Mexican and Best Margarita:
La Cazuela 1401 E Fortification St., 601-353-3014
Before you can slide in and rest your bottom in the cushion of one of La Cazuela's wooden engraved booths, tortillas and salsa are laid before you. As soon as you open your mouth to ask for queso dip, your entrees are staring you in the face, sizzling and bubbling with cheese. The service here is fast, and the food is even better. Pulled chicken seasoned and grilled with onions and peppers, doused with cheese and wrapped snugly in a crispy flour tortilla, the chimichanga is my absolute favorite. Light eaters beware.
I know that it's next to impossible to find the perfect margarita anywhere other than Mexico.At least that's what I thought. Then I found La Cazuela's. Casually intimate and proudly authentic, La Cazuela's shakes and stirs their competition with every margarita that hits the table. —Lea Thomas
Best Mexican
Second place: Margaritas (1625 E. County Line Road, #120, 601-957-7672)
Third place: Cozumel (400 E. South St., 601-973-3455)
Good showing: El Potrillo (6036 I-55 N., 601-899-8819) and El Charro (2086 Lakeland Drive, 601-362-4447)
Best Margarita
Second place: On the Border (6352 Ridgewood Court Drive, 888-682-2287)
Third place: Margaritas (1625 E. County Line Road, #120, 601-957-7672)
Best Meal Under $10:
Steve's Downtown Deli & Bakery
125 S. Congress St., 601-969-1119
I bet no one around here ever picked Senegalese Chicken & Peanut Soup as their favorite lunch before Steve's Downtown Deli & Bakery came on line three years ago. Now, if your order's not in by 12:30 p.m., forget it, the richly fragrant soup special is sold out.
Steve's is a winner because of the rotating menu of homemade baked goods (quiche and cookies), daily plate lunch specials (Friday is Black Bean & Pulled Chicken Burrito) and adventurous soups. Freshly made salads and sandwiches round out the selections. Go just a few times, and the staff will remember both your name and your order. ("You want the meatloaf today, right?"). Steve doesn't smile much, but you will after one of his chess squares.
—Rebecca Wiggs
Second place: Keifers (705 Poplar Blvd., 601-355-6825)
Third place: Basil's (2906 N. State St., 601-982-2100)
Good showing: Cherokee Inn (1410 Old Square Road, 601-362-6388), Moes (1405 Old Square Road, 601-713-3767), Saigon (2640 Lakeland Drive, Flowood 601-420-4848)
Best Place to Eat When Someone Else Pays:
Nick's 1501 Lakeland Drive, 601-981-8017
Since 1983, Nick's has been a favorite of well-heeled diners in the Jackson area. What is not to love? The ambience is low key, but elegant, like a nice country club; service is prompt, yet non-intrusive; and the cuisine is delicious modern American served with a Southern flair. Start out with one of their specialty martinis and an appetizer of Artichoke Bottoms stuffed with Crabmeat and topped with a chive & tarragon beurre blanc. Next, have a bowl of their scrumptious Brie and Crab soup to prepare the palette for the main course. Among their entrees, the Long Island Duck Breast with roasted sweet potatoes or Beef Tenderloin topped with Danish blue cheese and roasted mushrooms are exemplary. To cap off the perfect meal, try their Chocolate Crepe filled with chocolate mousse and served with a Grand Marnier-flavored crème Anglaise—bliss!
Char takes second place in the category, with its well-appointed and streamlined decor and a menu that covers the high end of the basics. The Beef Filet Henry the IV can be topped with a Bearnaise sauce, crabmeat or grilled shrimp—all of these are outstanding variations. The Atlantic salmon is among the best in the city and is seared with spices and served with creamy polenta, shiitake mushrooms and sauteed arugula. Shapley's is most renowned for its steaks, which are among the best in the area. However, their Fried Crab Claw appetizers are not to be missed. They also have a nice selection of seafood, poultry, lamb and veal specialties which are all on par with their legendary beef entrees.
—Alex Slawson
Second Place: Char (4500 I-55 N. #142, 601-956-9562)
Third Place: Shapley's (868 Centre St., Ridgeland, 601-957-3753)
Best Local Fried Chicken:
Two Sisters 707 N. Congress St., 601-353-1180
Try to get to Two Sisters some Sunday morning, possibly around 9 a.m., if you can manage it. Sure, this means playing the part of a heathen some Sunday morning, but you can make it up by getting to church that night. Trust me—it's worth it.
The trick is to get there before the Sunday church crowd breaks from service. Run inside hours ahead of them, grab whatever you need out of the mouthwatering buffet, say howdy to the cashier lady because she's nice, and then shimmy on up the stairs to the seating area on the second floor.
If the weather's nice enough, make a point to take your food to the balcony outside. Then set your plate down on one of the two tables out there and take a long, breathy moment staring out over the street beneath you. Ah.
Feel that? That's a moment of perfect harmony when the universe sits still. It's just you, your fried chicken, your butter beans and the sweet, sweet healing process of your grateful soul on a Sunday morning. Don't miss it.
—Adam Lynch
Second place: Julep (1305 E Northside Drive #105, 601-362-1411)
Third place: KFC (various locations)
Best Soul Food:
Peaches 327 Farish St., 601-354-9267
I first went to Peaches for the music, back when around noon every Thursday Jesse Robinson would plug in his guitar, wedge himself into the front corner beside the juke box, and give the lunch patrons an hour or two of sizzling live blues. Sometimes Scott Albert Johnson would drop by with his harmonica.
I'd perch on one of the worn stools at the counter and order myself a meat and three. Then I'd settle in to be entertained, not only by Jesse, but also by the banter of the veteran wait staff as they dished up and delivered plate after steaming plate.
Ever since 1961, down on Farish Street, through happening times and hard times and whatever times we're living in now, Peaches has been faithfully serving up fried and smothered chicken, hamburger steaks, greens (collard, turnip and cabbage), creamed corn, all manner of beans, mashed potatoes and gravy, yams, cornbread and dinner rolls, and a whole array of other soul food options—whichever ones are checked that day in red marker on the laminated bright yellow menus. And for those truly in the know, those hard-to-find-porcine delicacies are often available, market price.
Now Jesse has moved on to other gigs, but Farish Street has been fixed up nice, the food is still hot and tasty, and you can still pump quarters into the vintage jukebox. So I keep stopping back in for whatever selections of the day keep bubbling and boiling, up there in those pots, above those flickering blue gas flames.
—Mark Wiggs
Second place: Two Sisters Kitchen (707 N. Congress St., 601-353-1180)
Third place: Collins Dream Kitchen (1439 Terry Road, 601-353-3845)
Good showing: Hamil's (741 Highway 51, 601-856-4407 ) and Red Apple Inn (2315 Mcfadden Road, 601-371-2724)
Best Sushi:
Little Tokyo
Various locations, 601-982-3035
Jackson's original sushi restaurant remains at the head of the pack. When the first Little Tokyo opened 17 years ago, sushi might have seemed like a long shot in a place like Mississippi. Now, there are seven sushi restaurants in the Jackson area, and you would think chicken was out of style. Yet, Little Tokyo still captures the rustic yet fragile grace of sushi in a way none of its rivals can match. I love their spicy tuna hand rolls, and the crunchy shrimp roll cannot be beat. Still, what sets Little Tokyo (now called Sakura Bana at its Jackson location) apart for me is their magnificent chirachi, with succulent cuts of yellow tail, tuna and salmon along with rice well-coated in roe and eel sauce. Let's put it this way: If I were on death row, my last meal would be Little Tokyo's chirachi. Actually, make it two.
—Brian Johnson
Second place: Nagoya (6351 I-55 N., 601-977-8881)
Third place: Stix (109 Marketplace Lane, Flowood, 601-420-4058)
Good showing: Haru (5834 Ridgewood Road # B, 601-899-8518) and Bonsai (1925 Lakeland Drive, 601-981-0606)
Best Take Out:
Best Wok 225 Meadowbrook Rd., 601-368-9555
About once a week, my wife and I will both get home from work and be too exhausted to even think about cooking. I'll ask her, "do you want to get take out?," which is just another way of saying "how about Best Wok?" For many reasons, we rely on Best Wok take out as a dinner staple. It's really close to our house, it's dirt cheap and the portions are enormous. But the best reason can be found in its steamed dumplings, the best dish upon which to judge a Chinese restaurant. At Best Wok, they are handmade with thick skins and juicy meaty centers. At $3.45 for 8 dumplings, the value can't be beat. Their shrimp, their vegetables, their noodles are all the real deal. Everything is fresh made; it doesn't sit out on a buffet for hours, the bane of too much of Jackson's Chinese food.
—Stuart Rockoff
Second place: Little Tokyo (various locations, 601-991-3800)
Third place: Room Service (4107 Northview Drive, 601-362-4617)
Good showing: Broad Street (4465 I-55 N. #101, 601-362-2900), Nagoya (6351 I-55 N. #131, 601-977-8881)
Best Chinese:
Sun Koon I-55 North, 601-366-4940
Two things have always struck me about Sun Koon that set it apart from all other Chinese restaurants in Jackson. First is their plentiful buffet, which has everything from boiled shrimp to sesame chicken to California rolls. Second is the variety of people that walk in to enjoy this food and atmosphere. From people who have never heard of moo goo gai pan to aficionados who have a seasoned palate for these delicacies, there seems to be something for everyone at Sun Koon. —Jerry Landry
Second place: Best Wok (225 Meadowbrook Road #600, 601-368-9555)
Third place: Empress (6720 Old Canton Road, Ridgeland, 601-977-6279)
Best Asian:
Thai House 2665 I-55 S., 601-373-8154
From the moment I stepped into Thai House, I knew I'd love it. Thai House boasts beautifully carved tables, chairs and screens portraying a lush, serene Thai lifestyle. The smell of buffet dishes, some simmering in a spicy coconut milk sauce, infuses the main dining room. The menu ranges from the everyday fried rice to Paht See Ew, meat stir fried with rice noodles, broccoli and oyster sauce. — Lea Thomas
Second place: Pan Asia (862 Avery Blvd. N., Ridgeland, 601-956-2958)
Third place: Ruchi (5101 I-55 N., 601-366-9680)
Good showing: Little Tokyo (various locations, 601-982-3035)
Best Seafood:
AJ's Seafood Grille
900 East County Line Road, Ridgeland, 601-956-2588
Start with the freshest seafood in the area, couple this with their expert preparation of a wide selection of dishes and you have a winning formula. The best items include Crab Cakes with Mango Salsa and Horseradish Mustard sauce, Alaskan Salmon topped with Lump Crabmeat and Grilled Shrimp and, of course, the Fried Oyster Platter. Should there be room for dessert after the main course, the Three Milk Cake is sinfully delicious as is the Chocolate Flan.
—Alex Slawson
Second Place: Bonefish (201 Colony Way, Madison, 601-607-3334)
Third place: The Mayflower (123 W. Capitol St., 601-355-4122)
Best Local Burger:
Roosters'
2906 N. State St., 601-982-2001
Let me give you my whys and wherefores about Roosters' burgers. It's not just about the meat; don't get me wrong, that six-or eight-ounce burger patty sizzles just fine right up until it's put onto your choice of bun—white, wheat or jalapeno cheddar. You can get onions, bacon, lettuce, tomato or cheese (American or cheddar)—all or some—on your Roosters' burger. I'll bet they'll even put jalapenos or mushrooms on it, if you ask. You can get fries, onion rings or a host of non-traditional hamburger sides, too. Or you can get it plain, just the meat and the bread. I like that sometimes because I must admit I crave the taste of the meat with just the right amount of catsup. I also like the thickness of Roosters' burgers. When you take a bite, you know you're getting way above average return for your dollar. Another neat thing is that the burger is just the right size so that it doesn't cool off if you take small, lady-like bites as you consume it.
—Lynette Hanson
Second place: Stamps Superburger (4654 Mcwillie Drive, 601-713-3020)
Third place: Cherokee (1410 Old Square Road, 601-362-6388)
Good showing: Que Sera Sera (2801 N. State St., 601-981-2520)
Best Veggie Burger:
Stamps Superburger 4654 McWillie Drive, 601-713-3020
As I type this, I'm waiting for JFP account exec Chris Goodwin to bring us delicious dinner from Stamps. In my little bag will be my favorite veggie burger ever (OK, there is one at Tiny's Giant Sandwich Shop in Manhattan that I adore, but I digress.) In fact, the Stamps veggie burger is a whole lot like the one at Tiny's—it tastes and looks like a real burger. It is piled high with toppings, and you can barely get your mouth stretched to go the full height to take a bite. It falls apart, in a good way. The buns are sweet, yet healthy seeming. Then when you learn that Kim and Al Stamps (who put out such a fancy beef burger) are vegetarian themselves, it all makes perfect sense.
—Donna Ladd
Second place: High Noon (2807 Old Canton Road, 601-366-1513)
Third place: Aladdin (730 Lakeland Drive, 601-366-6033)
Best Wings:
Buffalo Wild Wings Grill and Bar 808 Lake Harbour Drive, 601-856-0789
I have a friend who hasn't spent a Saturday of his life away from this place. I'm not quite sure if its being surrounded by 24/7 sports, or the way the medium wings make him hurt so good. I've only once tried their "hot" sauce with friends. Two of us did the chicken dance, one of us melted onto the floor from profuse sweating, and the other screamed for paramedics (although I think she was single and just wanted to see if one of them was going to be cute). Them's good wings, people.
—Ali Greggs
Second place: Hooters (4565 N. Frontage Road, 601-981-0480)
Third place: Wing Stop (1430 Ellis Ave., 601-969-0606)
Good showing: Cherokee (1410 Old Square Road, 601-362-6388)
Best Doughnuts:
Pillow Donuts 8036 Parkway Drive, 601-572-8332
Pillow Donuts opened a bit over two years ago in Jackson and has quickly become a major donut stop for aficionados. It is only 25 hours a week—from 6 a.m. until 11 a.m. Tuesday through Saturday—and all donuts are made fresh daily. As a result, they are light and fluffy and a treat worth at least a weekly stop. And you'll love the friendly staff.
—Donna Ladd
Second place: Shipley's (103 Hwy 80-E, Clinton, 601-925-0020)
Third place: Daily Maid (754 W. Government St., Brandon, 601-825-8226)Scurlock's (4157 Robinson St. #D, 601-922-8618)
Good showing: Doughnut Palace (5651 Highway 25, Brandon, 601-919-8601)
Best Late-Night Dining:
Aladdin 730 Lakeland Drive, 601-366-6033
OK, we've missed Aladdin. The 24-hour spot that had become a favorite of the JFP, especially on late press nights, closed for renovations in late 2005. Looking over now, though—I can see if from my office window—I see neon glowing. In fact, they've just reopened in time to win this award. Aladdin is great for a number of reasons—friendly owners and servers, and true Middle Eastern-style hommos (chick pea) and baba ghanouj (eggplant) dips with always-fresh pita. In addition, Aladdin is like a New York diner—you get great ethnic food, and you could get an egg sandwich (even in a pita) in the middle of the night if you just had to have one. And for the meat-lovers, here's your spot for gyros and a staff favorite, chicken shaworma. Aladdin will only be open until 10 p.m. on week nights and 11 p.m. on Friday and Saturday, but we can't wait to see the new and improved Aladdin. —Donna Ladd
Second place: Giovannis (1189 E. County Line Road #1020, 601-956-9550)
Third place: Fenian's (901 E. Fortification St., 601-948-0055)
Best Place to Get Coffee:
Cups Various locations, 601-362-7422
It's no surprise to the staff of the JFP that Cups won best coffee. The Cups in Fondren is near our office, and many of us live on the stuff. Jackson is fortunate to have such wonderful coffee houses. After all, many cities of our size are overrun by the Goliath-esque Starbucks Corp. that doesn't blink twice over running local coffee shops out of business. Cups does not roast their beans until they're burned, and they are not an interchangeable module from a mall. They are locally owned, and they celebrate Jackson, with local artists on the wall and plenty of free reading material, including yours truly. More than that, Cups brings young and old, artist and soccer mom together in our closest approximation of a town square. But then you know that, because you obviously go there yourselves.
—Brian Johnson
Second place: Seattle Drip (6057 Old Canton Road, 601-957-6474)
Third place: Broad Street (4465 I-55 N. #101, 601-362-2900)
Best Dessert:
Char Restaurant 142 Highland Circle, 601-956-9562
Char might not have the most extensive dessert menu, but those that are offered are among the most unique in Jackson. Where else can you try Pecan Caramel Butter Crunch Cake topped with homemade Vanilla Ice Cream and Cinnamon Braised Granny Smith Apple Sauce? For the cheesecake lover, they offer the chocolate and caramel pecan Turtle Cheesecake, made with an Oreo cookie crust and topped with a delicious caramel sauce. The Double Cut Fudge Brownie is almost a meal in itself, covered with a wonderful Praline Ice Cream and a glaze of caramel and white chocolate. If none of these sound appealing, their Pecan Pie with French Vanilla Ice Cream is sure to please even the most finicky of tastes.
—Alex Slawson
Second place: Amerigo (6592 Old Canton Road, Ridgeland, 601-977-0563) and Primos (429 S. West St., 601-352-1607) (tie)
Third place: Broad Street (4465 I-55 N. #101, 601-362-2900)
Good showing: Bravo! (4500 I-55 N. #244, 601-982-8111) and Bon Ami (1220 E. Northside Drive #230, 601-982-0405)
Best Closed Restaurant:
Bruno's Eclectic Cuisine
Once again, Bruno's Eclectic Cuisine took first place in Best Closed Restaurant. Chef Luis Bruno's cooking skills, the menu he created, the setting, the staff—all remain fond memories to Jacksondiners. Maybe one day Bruno will grace us with another fine dining establishment, but in the meantime he's cooking for Gov. Barbour at the Mansion and competing at the Everyday Gourmet in their Everyday Iron Chef competition. That's where I last witnessed his culinary acumen, up close and personal, when Bruno was victorious. Let's not forget the other two deeply lamented local eateries that placed—the Iron Horse Grill and George Street Grocery. Both tried to be the little-engines-that-could among restaurants, but it just wasn't meant to be. Rest in peace, dearly departed.
—Lynette Hanson
Second place: Iron Horse Grill
Third place: George Street Grocery
Good showing: Grady's American Grill
Previous Comments
ID

79242

Comment

Best Veggie Burger: Stamps Superburger 4654 McWillie Drive, 601-713-3020 I gotta tell you, my mom and I went to Stamps' Superburgers for the first time Friday, and I truly enjoyed the turkey burger. It was so moist, which surprised me. The patty was so big that is was hanging out of the bun. Plus, I was happy to know that they offered wheat buns. I told Mr. Stamps that I saw him in the paper, and he smiled broadly. :-) Oh yeah, I LOVED the atmosphere. The African art, reggae music, diner style tables...so hip.

Author

LatashaWillis

Date

2006-01-29T11:30:30-06:00
More like this story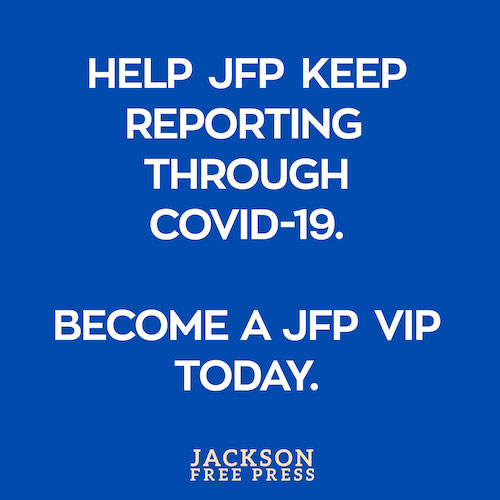 COVID-19 has closed down the main sources of the JFP's revenue -- concerts, festivals, fundraisers, restaurants and bars. If everyone reading this article gives $5 or more, we should be able to continue publishing through the crisis. Please pay what you can to keep us reporting and publishing.