This story originally ran in the Daily Mississippian, Ole Miss' student newspaper.
Filmmaker Spike Lee spoke to a capacity audience at the Gertrude Ford Center for Performing Arts at Ole Miss last week, addressing a variety of issues from the Confederate Battle Flag to the hurricane-ravaged city of New Orleans.
Lee said Mississippi has to distance itself from its state flag. Mississippi has to get rid of the flag as the state's emblem and stop using history as an excuse to keep the flag, he said. He compared the flag to a swastika.
"I don't buy that history angle with the flag. To some people, that flag and a swastika say the same things," Lee said. "Try walking around waving a swastika and see what happens. Watch the reaction you get."
Lee was also passionate about the mind-set of black youth in today's society. In particular, Lee talked about what he called an "infatuation with gangster bullsh*t" and how intelligent young blacks are falling to peer pressure to be something deemed "black."
"Intelligent minds feel they have to dumb themselves down so not to be called a sellout," Lee said. "If you think that way, then you are committing genocide. Young black people need to understand that their ancestors died for the right to read and learn."
Lee talked about the lack of work ethic he sees in young people. "There is no such thing as an overnight success: You have to work hard to create opportunities," he said.
He traced his background and talked about what he thought was missing from films as a child growing up in Brooklyn—the lack of blacks in prominent movie roles sparked his interest. He said he wanted to tell the stories he saw growing up. Lee knew that film was what he wanted to do with his life, he said.
"Making films is something that I love so much, I would do it for free," Lee said.
Lee credits his family for supporting his dream of being a filmmaker. His family paid his way through New York University film school.
"So often parents kill more dreams than anybody," Lee said. "Young people have to have support to be what they want to be in life or else they end up working a job that they hate."
Lee is now working in New Orleans on a documentary about the victims of Hurricane Katrina. He describes the documentary, "When the Levees Broke," as more difficult to make than "4 Little Girls," one of his critically acclaimed documentaries.
"This documentary is difficult because of the anger you see in the people's faces and the rage you hear in their voice(s). It's a very emotional piece," Lee said. "The lower Ninth Ward, where we were shooting, looked as though a nuclear bomb went off in it."
Some who attended found the lecture thought-provoking.
"It was great to hear him talk about the work ethic needed to be successful," said Murrell Godfrey, professor of chemistry at Ole Miss. "So many of our young people expect to get what they want out of life without putting forth the effort needed to achieve their goals."
After the lecture, Lee spoke to a few students backstage in the Ford Center. He gave the students a chance to ask questions in a more intimate setting. The session lasted about 15 minutes and gave the students a chance to express their feelings, especially about how popular media depict people of color.
Though television has made progress in this area, some programs still "portray blacks in a dehumanizing way," Lee said.
He specifically targeted rapper Flava Flav's TV show, "Flavor of Love," that airs on VH1.
"That's just horrible," he said of the show.
Lee then talked about the goals he sets when making a film and how he wants to be viewed as a filmmaker.
"I try to make intelligent thought-provoking films-—the kind of films that I would want to go see," Lee said.
"Film found me, I didn't find film."
Previous Comments
ID

65223

Comment

"Intelligent minds feel they have to dumb themselves down so not to be called a sellout," Lee said. "If you think that way, then you are committing genocide. Young black people need to understand that their ancestors died for the right to read and learn." I love this quote. Seems like Bill Cosby has a new supporter. Takes alot of courage to let this be known, especially in light of some of the movies Lee has made. I have new respect for him.

Author

c a webb

Date

2006-02-15T23:26:15-06:00
ID

65224

Comment

Spike is no different than most intelligent and/or successful black people. We have to be honest with ourselves and about our enemies. I adore Spike for his intelligence, talent and honesty. Lying about us and ignoring our self-inflicted problems benefits us nothing. Anybody who "tells it like it is" is a hero to me.

Author

Ray Carter

Date

2006-02-16T12:27:39-06:00
ID

65225

Comment

Spike Lee didn't quite do it like Mr. Cosby - he went to some of the causes of the problem, instead of attacking just the symptoms. Cosby screwed up when he equated being poor with being shiftless (or at least, that's how it sounded to me). I didn't care for the way Cosby phrased many of his remarks; his scattershot approach hit a lot of targets besides the deserving ones. Lee was brutally honest without demeaning those least able to defend themselves.

Author

C.W.

Date

2006-02-16T14:00:50-06:00
ID

65226

Comment

C. W., I think Cosby did what he set out to do: begin a dialogue. What he had to say had been whispered before, but once he brought out the points he did they became public discussion. I will stop here and say that whether I agree with everything they said, Cosby and Lee are both excellent role models in their own ways. There word---in the context in which they said them--- do much to move those to action who want to go forward instead of talking about those who are.

Author

c a webb

Date

2006-02-16T14:13:02-06:00
ID

65227

Comment

Lee's comments at Ole Miss don't really run counter to any of his movies, in my opinion. His movies were meant to be thought-provoking and revealing of the society we find ourselves, not necessarily a personal statement on all or any of his true beliefs. CA the last thing you want to do is let the mainstream press tell you who Spike Lee or any brave black person is. Spike would be too happy to tell you who he is himself. And Spike was cheated for an Oscar. Ain't no way in hell "Driving Miss Crazy" was a better movie than "Do the Right Thing".

Author

Ray Carter

Date

2006-02-16T14:22:32-06:00
ID

65228

Comment

I tend to agree with Ray. I don't think this is counter, either. And I also agree that Spike was cheated for the Oscar with "Do the Right Thing." And Denzel should have won for Malcolm X.

Author

DonnaLadd

Date

2006-02-16T15:03:14-06:00
ID

65229

Comment

Of course, with Pacino (who won that year for Scent of a Woman) you had another guy who had been cheated out of winning an Oscar many times when he probably deserved one. That was actually his first Oscar. Career started in 1966, included leading roles in the first two Godfather movies, Scarface, and Dog Day Afternoon, and he gets his first Oscar in 1992. Washington's performance in Malcolm X was technically far better, I think, but this was Pacino's Training Day--an opportunity to honor him for past instances where someone less deserving was awarded the Oscar. Which is why I think it's repulsive that people get all offended that Washington and Berry both got Oscars in 2001. Both of them earned Oscars, dammit, and they got them in the same year only because the Academy had lagged so long on Washington but at least had the good sense to recognize an Oscar-caliber breakout performance in Berry. This is why I don't like the Oscars. I mean, you get Titanic and Gladiator sweeping the Oscars but then Alfred Hitchcock, Ingmar Bergman, Federico Fellini, Stanley Kubrick go their entire careers without ever getting one (with Robert Altman and Martin Scorsese likely to join the list--and Lee has yet to receive one, but at least he's young enough that he stands a better chance). Denzel Washington gets his Oscar 9 years too late because Al Pacino got his 15 years too late. And then every now and then they lavish awards on a mainstream movie and push more challenging but superior fare off to the side. Why do we have Oscars, anyway? Aren't they basically just industry popularity contests? Cheers, TH

Author

Tom Head

Date

2006-02-16T15:27:21-06:00
ID

65230

Comment

I hope yall get my jokes when I intentionally mess up names. I know the real problem is that you've seen too many of my unintended errors to know the difference. I might add, Spike's grandmother paid his way through college not his mother who died during or before Morehouse or his father who was usually broke due to relying on making a living as a jazz musician. I love Al Pacino, too. I'm not saying Driving Miss Daisy didn't have great acting or wasn't a great production. I just can't see how a reasonable person could vote for that movie over Do the Right Thing although Spike shocked me with throwing the gargbage can through the window and throwing the money back at Sal before picking it up and leaving.

Author

Ray Carter

Date

2006-02-16T15:48:54-06:00
ID

65231

Comment

I forgot to add that the overlooking of Denzel in Malcolm X and Hurricane had me worried Jamie Foxx might lose in Ray, the guy who stole my name. Nobody could have done Ray better than Foxx. Had he lost I would have stopped watching any of the Oscars. Mr. T and Gary Busic got cheated in DC Cab, too. But I guess nobody saw that movie but me. Ha Ha.

Author

Ray Carter

Date

2006-02-16T16:02:59-06:00
ID

65232

Comment

Spike said that his movies expose facets of the world, and that he tries to educate thru his movies. He also talked about his grandmother putting him thru film making school, and had some comments on standardized testing. Apparently he didn't score high enough on some test they gave at UCLA, which is why he ended up going to New York to study filmmaking - because test scores are not the only thing they take into consideratin. C.A., I hear you on Cosby, but I still think he overstepped himself. And, Lord knows, Denzel did deserve that Oscar for Malcolm X (even though I hadn't see it then), but I would have been surprised if he had gotten it back then for that particular movie. I confess that I was sucked into the mainstream media Malcolm X spin for a long, long time - it took me a number of years to realize how badly I'd been had by them on both MLK and also Malcolm X. Fear is a powerful thing. When I read the Haley's book (long before I saw the movie), it was profoundly moving and greatly enlightening.

Author

C.W.

Date

2006-02-16T21:56:54-06:00
ID

65233

Comment

typo - when I read Haley's book.....

Author

C.W.

Date

2006-02-16T21:57:28-06:00
ID

65234

Comment

Yeah, I didn' know what I didn't know until I got to graduate school and studied Malcalm et al. under Manning Marable. I did a special project for him about how the New York Times covered Malcolm and his speeches -- compared to what was actually in the speeches. Very enlightening. And I recommend the book to anyone and everyone who hasn't read it. Re Cosby: My biggest problem is the people who take him out of context. Unfortunately, much of the conversation about "what he said" is not actually based on his speech. That's why I keeping posting links to it and his follow-up interview with Tavis Smiley about how he was being taken out of context.

Author

DonnaLadd

Date

2006-02-16T22:34:52-06:00
ID

65235

Comment

Yeah, he wouldn't have gotten the Oscar for that role, but I realized when watching both the film and a documentary with actual footage at Columbia just how remarkable Denzel was in that film. Man.

Author

DonnaLadd

Date

2006-02-16T22:35:44-06:00
More like this story
More stories by this author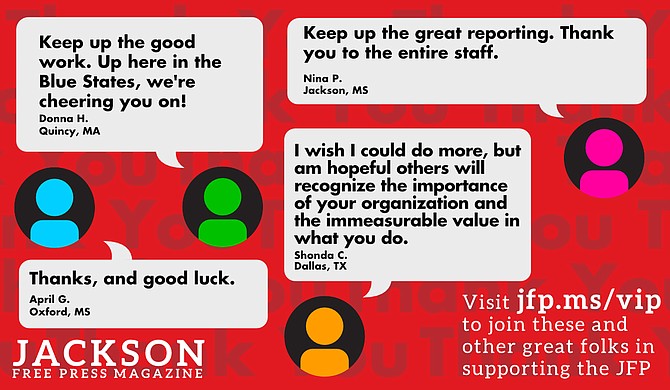 Thanks to all our new JFP VIPs!
COVID-19 has closed down the main sources of the JFP's revenue -- concerts, festivals, fundraisers, restaurants and bars. If everyone reading this article gives $5 or more, we should be able to continue publishing through the crisis. Please pay what you can to keep us reporting and publishing.