"ATLANTA, Georgia (AP) -- James Brown, the dynamic, pompadoured "Godfather of Soul," whose rasping vocals and revolutionary rhythms made him a founder of rap, funk and disco as well, died early Monday, his agent said. He was 73. Brown was hospitalized with pneumonia at Emory Crawford Long Hospital on Sunday and died around 1:45 a.m. Monday, said his agent, Frank Copsidas of Intrigue Music. Longtime friend Charles Bobbit was by his side, he said.
Copsidas said Brown's family was being notified of his death and that the cause was still uncertain. "We really don't know at this point what he died of," he said.
Along with Elvis Presley, Bob Dylan and a handful of others, Brown was one of the major musical influences of the past 50 years. At least one generation idolized him, and sometimes openly copied him. His rapid-footed dancing inspired Mick Jagger and Michael Jackson among others. Songs such as David Bowie's "Fame," Prince's "Kiss," George Clinton's "Atomic Dog" and Sly and the Family Stone's "Sing a Simple Song" were clearly based on Brown's rhythms and vocal style."
http://www.cnn.com/2006/SHOWBIZ/Music/12/25/james.brown.obit.ap/index.html
Previous Comments
ID

90357

Comment

This was totally unexpected... A man this powerful losing his life on a holiday designed for joy and thoughts of peace. I guess it is just a reminder of what we have and how easily it can all be gone. We are born, we live and we die---- and it is what we do to affect the world in between that truly tells the tale.

Author

for_the_people

Date

2006-12-25T07:08:21-06:00
ID

90358

Comment

This was so shocking to hear. I definitely expect to hear this on Christmas morning. My condolences to his family.

Author

golden eagle

Date

2006-12-26T00:59:25-06:00
ID

90359

Comment

Jump back... Let me kiss myself..." Goodbye godfather!

Author

pikersam

Date

2006-12-26T11:36:43-06:00
ID

90360

Comment

The world will miss him dearly. This is a shock.

Author

LatashaWillis

Date

2006-12-26T23:27:28-06:00
ID

90361

Comment

By the way, Mke Evans, the original Lionel from "All in the Family" and "The Jeffersons", died of throat cancer on the 14th. He was 57. Makes me wonder who's number three. Seems like they always leave in threes.

Author

LatashaWillis

Date

2006-12-26T23:45:36-06:00
ID

90362

Comment

"Mike", not "Mke".

Author

LatashaWillis

Date

2006-12-26T23:47:37-06:00
ID

90363

Comment

In honor of James Brown: http://www.youtube.com/watch?v=qcRuR6FSQIY

Author

Kingfish

Date

2006-12-26T23:54:45-06:00
ID

90364

Comment

Well, we have a number three: Former President Gerald Ford passed away at age 93. At least he got to live to see that age.

Author

LatashaWillis

Date

2006-12-27T00:46:49-06:00
ID

90365

Comment

Yes, a story about the "Hardest Working Man in Show Business" woke me up Christmas morning. I remember my moma coming to Jackson to see him. I wanted to go too but she told me no and shut up before she slapped the ... out of me. During his lifetime no one could dethrone the "Godfather of Soul", the "Doctor of Funk", "Mr. Energy", and the originator of "I won't Quit until Exhausted and Soaking Wet." He played drums and piano. But you didn't see James Brown until you saw him sing and dance. The microphone and stand were his dance partners. Disco and other changes in music meant nothing to him. He kept doing his thing and we kept watching and listening. His contribution exceeds any time constraints or genres. Like most musicians, whether educated or not, he lived life to the fullest by purchasing lots of things he didn't need and couldn't manage like radio stations and airplanes. And he was all too flawed when it came to dealing with women. But he was marked for failure at an early age by his father leaving him when a small child, seeing so many things a child shouldn't see, and learning while running and yearning for things he didn't know how to achieve the proper way. Little Richard, a lifetime friend of his, hit James upside the head once because James was trying to make him act like a boy instead of a girl according to Little Richard. James and Wilson Pickett nearly got to scrapping over a woman one time. I would have paid money to watch that fight as both were famous for not taking any shat from anybody. I'll miss James. And "I can't stand it." Please, Please , Please. Popcorn. Living in Amercia. This is a man's world. Get up off that thang. I'm Black and I'm Proud.

Author

Ray Carter

Date

2006-12-27T12:28:56-06:00
ID

90366

Comment

I was thinking about James Brown while watching Eddie Murphy's character in Dreamgirls. He reminded me of that old James Brown skit from SNL, gotta get in tha hottub, it's too hot in the hot tub. The godfather will be missed.

Author

jd

Date

2006-12-27T13:05:45-06:00
ID

90367

Comment

Yeah, Eddie Murphy has to be the one who does the James Brown story.

Author

Ray Carter

Date

2006-12-27T13:11:02-06:00
ID

90368

Comment

Since my poor writing skills could never do James Brown justice, I thought I'd recite what Tonyaa Weathersbee of BlackAmeicaWeb said about him. As it turned out both parents deserted him at 4 years old. Here is her descriiption of his music and dance moves: Transformed into acrobatic moves, splits any gymnast would envy, feet and hips genetically powered for non-stop swiveling, and hit songs punctuated by squealing horns, electrifying beats, and phrases pulled out of a lyrical grab bag. And those screams... Descriptive writing, right, Donna? James Brown even did the song I posted about drugs about a year ago. It was entitled King Heroin. Here is a little bit of that: I came to this country without a passport. Ever since then I've been hunted and sought. My little white grains are nothing but waste. Soft and deadly and bitter to taste. I'm a world of power and all know it true. Use me once and yo'll know it , too. I can make a mere schoolboy forget his books. I can make a world-famous beauty neglect her looks. I can make a good man forsake his wife. Send a greedy man to prison for the rest of his life.

Author

Ray Carter

Date

2006-12-27T14:24:18-06:00
ID

90369

Comment

James Brown totally rocked. He influenced every modern genre of music. What a loss. And, even in his last weekend, he was giving away Christmas presents to kids in Augusta, GA. Heck of a man, he was. :(

Author

Lady Havoc

Date

2006-12-27T14:38:38-06:00
ID

90370

Comment

Finally, I'd be remissed if I didn't mentioned James Brown's dress or work attire. James, like many men, was handsome in his youth, and loved those high-belly paints with the hook across your belly. They looked good on him and Elvis as young men, but somebody forgot to tell him and Elvis that those pants didn't look so good once you got old and started looking like you were carrying a 20 lbs baby that was about to arrive. I hated to see him and Elvis looking like that. However, that aged-belly couldn't stop the funk that James was created to provide. Ironically, I hear the women like it when there is a big gut to grab onto or around. I think they call them loveposts. I'm gonna grow me one in 10 years.

Author

Ray Carter

Date

2006-12-27T15:36:31-06:00
ID

90371

Comment

MSNBC made me chime back in. It is reporting that Spike Lee has signed to do the James Brown story. No mention of who the leading actor will be. It better be Eddie Murphy! Or maybe somebody better if that's possible. Maybe several people playing him at fifferent stages of his life but Eddie Murphy as the aged, oceanlined-belly, James Brown.

Author

Ray Carter

Date

2006-12-27T16:51:46-06:00
ID

90372

Comment

**Maybe several people playing him at fifferent stages of his life but Eddie Murphy as the aged, oceanlined-belly, James Brown.**<--Ray Carter Rev. Al Sharpton is perfect for the oceanlined-belly...he's already got the right 'do!

Author

Kacy

Date

2006-12-27T17:04:53-06:00
ID

90373

Comment

Yeah, Revern Al would be perfect since he also knew James well, but he can't act. At least not the type needed here. I bet Spike will give him a cameo or brief part. It's been reported that James last wife has been locked out of the estate or abode and is not being allowed to even help make funeral arrangement. They're arguing the marriage wasn't legal. Was she one of thos golddiggers that the late JSU schooled or querred us on?

Author

Ray Carter

Date

2006-12-27T17:24:01-06:00
ID

90374

Comment

Sounds like it. The Missus said that she was 'homeless' and living in a hotel near Brown 's estate with no change of clothers. But, I read somewhere that Brown's spokesperson said that she has a home a few blocks from Brown's. I think she just wanted to get back in to start diggin'. She probably knows where JB kept his bling and cash stashed. After being hounded by the IRS, he probably kept a big 'ol boot-shoebox full of moolah!

Author

Kacy

Date

2006-12-27T17:32:14-06:00
ID

90375

Comment

As far as casting the Spike Lee JB movie, I think Don Cheadle would be a good choice. I also have fond memories of Eddie Murphy's "Hot Tub" spoof on SNL and think he would kick a$$ in the role, channeling James Brown the way Jamie Foxx did Ray Charles.

Author

Jeff Lucas

Date

2006-12-28T12:18:57-06:00
ID

90376

Comment

I think Eddie Murphy would be a perfect James Brown. Much as I like Don Cheadle, and he could surprise me, I don't see him in the role as much as I do Murphy, who is getting a second wind from Dreamgirls and is ready for an Oscar-worthy dramatic role after all those really sucky comedies. Murphy's problem is that he got harmless. The first two Beverly Hills Cop movies were great because he had an edge to him, but the main reason #3 didn't work as well was because he had completely lost that edge. It was like watching a declawed cat trying to climb a wall. An edgy, nuanced performance as James Brown would be beautiful, and I have absolutely no doubt that Murphy can pull it off if his heart is in it. He's really one of the most underrated actors of the past 30 years, I think, and I'd love to see him remind everybody how good he is. Cheers, TH

Author

Tom Head

Date

2006-12-28T12:30:50-06:00
ID

90377

Comment

By the way, speaking of Cheadle, I've finally DVR'd Crash and will probably watch it sometime within the next week. I'm also about to finally watch Brokeback Mountain. Definitely time to catch up on my movie-watching. Cheers, TH

Author

Tom Head

Date

2006-12-28T12:32:42-06:00
More like this story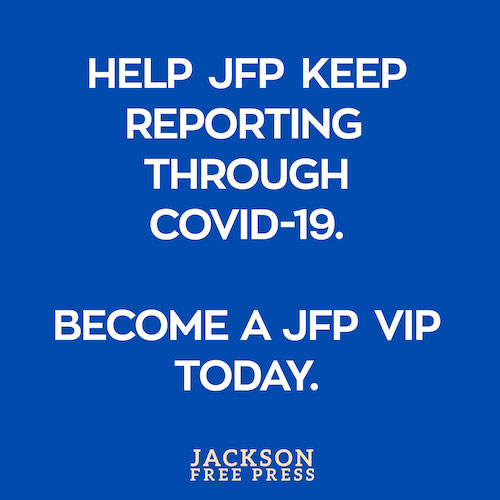 COVID-19 has closed down the main sources of the JFP's revenue -- concerts, festivals, fundraisers, restaurants and bars. If everyone reading this article gives $5 or more, we should be able to continue publishing through the crisis. Please pay what you can to keep us reporting and publishing.