Astralwerks is thrilled to announce The Chemical Brothers triumphant return to the US for their first live dates in 3 years! Their single "Galvanize" featuring vocals from Q-Tip is heating up the radio airwaves across the country. Their critically acclaimed new album, Push The Button, is out now.
"On their fifth album, the British DJs come though the Dance Crash of '04 with flying (psychedelic) colors...The missing link between club night, rock show, and 2001-style cosmic experience, these boys are still worth digging."- BLENDER
"Nineties block-rockers give electronica fans a reason to believe. 3 ½ stars" - ROLLING STONE
"The duo that took Britpop to Ibiza with the invention of big beat is back- and more diverse than on its previous four-on-the-floor LP. Indicative of the careening Middle Eastern strings and Q-Tip vocals that make 'Galvanize' the group's best single in ages.3 bunnies. "- PLAYBOY
"On their fifth album, this iconic club-music duo returns full force to the influences it flexed so thumpingly on its 1995 debut, Exit Planet Dust: hip-hop
and acid house. But what a difference a decade makes. Lead track "Galvanize" does just that with a Q-Tip rap that would make Timbaland
jealous."- INTERVIEW
The brand new live show is a full blown upgrade with innovative sound technology and blinding new visuals, so come see why their legendary shows have enthralled crowds the world over!
4/27 Seattle, WA The Premier
4/29 San Francisco, CA Henry J. Kaiser Arena (w/ New Order)
4/30 Indio, CA Coachella
More dates to be announced soon!
>BEN WATT / BUZZIN' FLY SPRING TOUR!
Astralwerks is excited to announce Ben Watt's return to the US for a DJ tour in support of his March 22 release, BUZZIN' FLY VOL. 02 Replenishing Music For The Modern Soul. A DJ mix album with a difference from Everything But The Girl co-founder Ben Watt and his Buzzin' Fly label, voted "Best Breakthrough Label" of 2004 at the first ever House Music Awards.
If you happened to sleep on Buzzin' Fly Vol.1, then you may have denied yourself one of 2004's more seductive musical pleasures. Ben Watt established the Buzzin' Fly label in 2003 with an eye to expanding the seemingly limited horizons of House Music, so it seems natural he would follow Vol. 1 ('a House Music classic' - BPM) with ... a concept DJ mix album? Quite possibly. Ben Watt returns with this new set from his award-winning imprint, Buzzin' Fly, and, flipping the script on cookie-cutter beat-mixes of the latest upfront cuts, presents a deeply evocative 75 minute journey in modern house. Part story, part groove, the album tracks a mood from post 9/11 New York City angst through to a moving and redemptive conclusion, and is shot through with spoken word stories some written by Watt himself, including his acclaimed collaboration with the award-winning young London MC Estelle, "Pop A Cap in Yo' Ass".
Now Ben Watt brings the spirit of his successful West London Buzzin' Fly club night back to the US where the monthly Friday night throwdown is setting the pace for a new direction in deep tender-tough house.
Mar 23 Miami Beach, FL M3 Party/Raleigh Hotel
May 1 Indio, CA Coachella Festival
May 3 New York, NY Cielo
May 5 Boston, MA Axis
May 6 San Francisco, CA DNA Lounge
May 7 Houston, TX Boaka Bar
May 8 Los Angeles, CA Deep
>MISS KITTIN - APRIL DJ DATES ANNOUNCED!
Berlin-based Miss Kittin heads back to the U.S. next month for a new set of DJ dates, which co-incide with the release of a new 8-track E.P. entitled "Mixing Me" on April 19th. Since the release of her acclaimed solo album I Com last summer, Astralwerks has released two limited edition 12" singles "Professional Distortion" and "Requiem For A Hit", both of which featured an array of hard-hitting remixes and sold out within weeks.
Now, with the emergence of excellent new mixes of "Happy Violentine", (including powerfully atmospheric re-interpretations from Kompakt's Michael Mayer and revered Warp Records artist Mark Bell a.k.a. LFO), we asked Miss Kittin to create a special and exclusive U.S. continuous mix of key re-rubs and excerpts from her album.
Playfully and skillfully manipulating vocal samples and sound effects, Miss Kittin unleashes this 35-minute mix, showcasing some of the best re-worked versions of tracks from I Com, none of which have previously appeared on CD. Mirroring the inventiveness and power of her legendary DJ sets, "Mixing Me" is both a treat for her legions of fans and also an affordable entry point for the many thousands who will be introduced to her for the first time when she appears at this year's Coachella festival.
4/28 New York, NY Rothko
4/29 Detroit, MI Oslo
4/30 San Francisco, CA Mezzanine
5/01 Indio, CA Coachella Festival
5/05 Lawrence, KS Granada Theatre
5/06 Chicago, IL Sound-Bar
5/07 Montreal, PQ S.A.T.
>VHS OR BETA Co-Headlining Tour With Ambulance Ltd Kicks Off Today!
Hand-Picked By Duran Duran As Their Support Act
In late 2004, Louisville natives VHS OR BETA released their Astralwerks debut Night On Fire. The quartet comprised of guitarist/vocalist Craig Pfunder, guitarist Zeke Buck, bassist Mark Palgy and drummer Mark Guidry have been electrifying crowds with their unique melding of guitar rock and dance music. This was brilliantly showcased last fall with a successful US tour followed by support slot on the Scissor Sisters US tour in December. VHS OR BETA will hit the road again with a co-headlining march tour with Ambulance Ltd, followed by an exclusive support slot with Duran Duran!
While their debut album Le Funk was an homage to mid-'90s French dance music - a tip of the beret to the 3Ds of Daft Punk, Dimitri From Paris and disco - Night On Fire finds the group fast-forwarding back to the future, to the sounds that they grew up on. With the help of co-producers Adam Dorn (AKA Mocean Worker) and Martin Brumbach, the band's sound has now become more fully realized, with concise songwriting and vocals for the first time. The band remains informed by both dance music and rock, but the ratio is now different: the latter has caught up with the former, resulting in a hybrid that's as organically edifying as it is funky.
Co-headlining dates w/ Ambulance Ltd:
3/4 Boston, MA TT the Bear's
3/5 Washington, DC Black Cat
3/6 Philadelphia, PA North Star
3/7 New York, NY Bowery Ballroom
3/8 New York, NY Bowery Ballroom
3/9 Durham, NC Duke Coffeehouse
3/10 Atlanta, GA The Earl
3/11 Nashville, TN Exit Inn
3/12 Birmingham, AL The Nick
3/14 New Orleans, LA Twiropa
3/15 Houston, TX The Meridian
3/17 Austin, TX Stubbs (Astralwerks SXSW Showcase)
Opening for Duran Duran:
3/20 Louisville, KY The Palace Theater
3/22 St. Paul, MN Excel Center
3/23 Moline, IL Mark of the Quad
3/24 Detroit, MI The Palace
3/26 Cincinnati, OH Cincinnati Music Hall
3/28 Columbus, OH Veterans Memorial Aud.
3/29 Cleveland, OH CSU Convocational Center
>STREET DATE RELEASE SCHEDULE- AS OF MARCH 4, 2005
ALL DATES SUBJECT TO CHANGE
* denotes date change or new addition
MARCH 22, 2005
BUZZIN ' FLY VOL. 2- Replenishing Music For The Modern Soul- Compiled and Mixed by Ben Watt
V/A- Son Cubano (roots salsa collection) Honest Jons/Astralwerks
Brian Eno "Soundtracks" Re-issues- Music For Films, Apollo, Thursday Afternoon, More Music For Films
Gong- Angels Egg, You -Caroline
The Human League- The Very Best Of -Caroline
MARCH 29, 2005
The Dissociatives- S/T (new project from Silverchair frontman Daniel Johns and electronic producer/remixer Paul Mac)
APRIL 19, 2005
22-20's- S/T (debut album)
APRIL 26, 2005
Caesars- Paper Tigers (new album)
MAY 10, 2005
Athlete- Tourist (sophomore album)
JUNE 7,2005
*Turin Brakes- JackInABox (third album)
JUNE 14,2005
*A Band Of Bees- Free The Bees (sophomore album)
UPCOMING RELEASES- RELEASE DATES TBA
*The Beta Band- TBA (Best Of Collection CD & DVD)
*Royksopp- TBA (new album)
RECENTLY RELEASED
Phoenix- Phoenix Live! Thirty Days Ago (live album)
The Golden Republic- S/T (debut album)
Be Bop Deluxe - Postcards From The Future -Caroline
The Chemical Brothers- Push The Button (fifth studio album)
Graham Coxon- Happiness In Magazines (new solo album)
Willie Hightower- S/T (Southern Soul collection) Honest Jons/Astralwerks
Ed Harcourt- Strangers (third studio album)
More like this story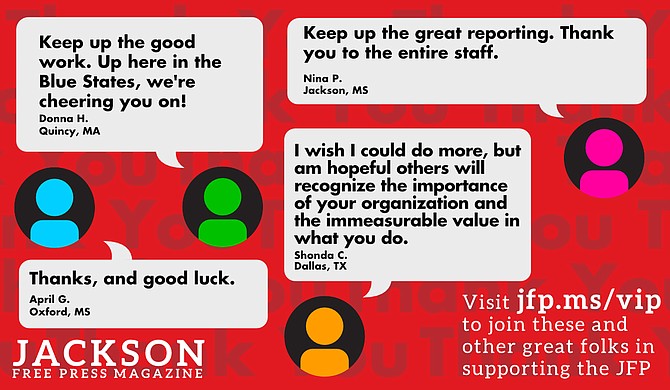 Thanks to all our new JFP VIPs!
COVID-19 has closed down the main sources of the JFP's revenue -- concerts, festivals, fundraisers, restaurants and bars. If everyone reading this article gives $5 or more, we should be able to continue publishing through the crisis. Please pay what you can to keep us reporting and publishing.