Wooden Finger
Matthew Magee and Allison Jenkins formed their band, Wooden Finger in September of 2004. "We are a melting pot of influences," Jenkins says. "Our influences come from bluegrass, ambient and classical music," Magee explains. Their sound can be described as melancholy with a bluegrass feel to it.
They are currently recording their CD, "All This Time (Still We're Lost)" at CoolWater Studios in Clinton. They plan on having it completed by this summer. Jenkins vocals on the CD are impressive and beautiful. Matthew mostly plays the guitar on the CD but also plays the violin and cello. They played at the Capri over the holidays and have played at The Red Room/Hal & Mal's with goodmanCOUNTY. Wooden Finger will soon begin to perform more often at The Red Room.
—Skyla Dawn Luckey
Jonezetta
Ty Garvey, Robert Chisolm and Nick Parsons make up the group, Jonezetta. These dudes have been together as a group for over two years. Chisolm has the lead vocals and plays the guitar, Garvey plays the bass and Parsons rocks out on the drums. With a sound that blends the soul of Me Without You and the fire of Franz Ferdinand, it's difficult to remain still while listening. In fact, the band collectively agrees that when coming to their show, "You have to bring your dancing shoes, and we're a freaking party.
Fresh off of a successful show with Lovedrug, the boys are now headed to Nashville in March to begin recording a demo. But they'll be back, lighting Jackson's dancing shoes on fire soon.
—Skyla Dawn Luckey
Tyler Read
My friend Tim called me late one night from Florida, all huffed up about a Jackson band he had just seen on the East Coast. "You have to listen to Tyler Read," he insisted, as I groggily tried to ignore him. But then I thought about it — Tim doesn't get this excited that often, so Tyler Read must be worth checking out. A few song swaps later, I'm a believer, too. Composed of the tight, well-written emo songs fans are likely to find in Dashboard Confessional, Taking Back Sunday or local-favorites the Rockwells, Tyler Read's latest CD is a must-have for fans of good indie pop music.
The band has been together for two years, and members Josh and Jordy Johnson, Brent Skinner and Chris Rimmer are serious about the band. "It's not a weekend hobby for us," Josh Johnson says earnestly. We are a band, and we're committed to connecting with people." Any people, he says—that's why Tyler Read plays everywhere from churches to bars. "We don't want to limit our music to one audience," Johnson adds. They've been touring the rest of the country recently, but look out for them to be back in Jackson during the spring. In the meantime, check out http://www.tylerread.com for a taste of what's to come.
— Casey Parks
Suede 1
It seems as though the whole rap and hip-hop genre has become equated with outrageously disproportionate displays of both wealth and violence with the message being largely lost in all the bling and bottles. One artist after another showcases just how empty and conspicuous their consumption can be and how far they will go to put forth this image without any substance behind it. As with everything, it's the artist who's doing something different that's going to spark a new movement. Who better than a man straight out of the concrete jungle of Mississippi's capitol? Thirty-two year old Suede 1 (aka Bobby Edley) counts rap's earliest masters as some of his key influences. He explains, "I like old-school artists, Public Enemy, LL
Cool J and KRS 1. They had something to talk about."
Apparently so does he. His debut CD, "Bobby Edley: Volume One," is about a man struggling with the pressures of living up to his everyday responsibilities, while also following his big-time dreams. Raw, real, and heartfelt, it's about standing up for who you are and what you believe instead of selling-out or settling for less than your God given destiny. But most of all it's about being real and remembering what's important in life. I listened to the whole CD, and at the end a point is made to thank the listener for taking the time to listen to the message. I think in the end it should be us thanking him for really keepin' it real. Suede 1 is presently working on his next album, "Bobby Edley: Volume 2."
— Catherine Womack
Ruby Jane Smith
Ten-year-old Ruby Jane Smith is purely packed with talent, all 57 inches of her. From her home in Columbus, this young lady—with the love and support of her mother Jo Belle Smith and her grandparents Perrin and B. J. Smith—takes her fiddle on the road. "Since most shows are weekends, I don't have to do any homework," Ruby Jane told me when I talked to her on the phone recently, "but if it's a Thursday night, I do it in the car."
It's obvious that she has been doing more than school homework. Ruby Jane stays involved in fiddle contests, bluegrass festivals, playing on the radio, at private parties, for the Mississippi Economic Council's political event last October, playing and appearing in a film to be shown at Sundance, and fiddling' with grown-ups all over the map. Plus, she's played for Allison Krauss. And not only has she been winning those contests, she's been winning the hearts of her audiences.
At the Mississippi Opry in Pearl in January, Ruby Jane took to the stage with the aplomb of a seasoned performer. Not only did she play audience fiddle-favorites like "Sally Goodin," she played the guitar and the mandolin and sang—some of it her original tunes. Her mama said, "I just bought her a banjo, and Ruby Jane said to me, 'When I learn this, can I get a Dobro?'" At the rate this girl learns, she'll probably have mastered both by the time she plays the Jackson area again in April—at the Opry on the 2nd and at the Crawdad Hole at the Ag Museum on the 17th. Come out and listen and you'll understand the difference between a violin and a fiddle, Rudy Jane style—one's got strings, the othurn's got strangs.
—Lynette Hanson
Teneia Sanders
Years ago, Teneia Sanders saw Taylor Hildebrand start learning to play the guitar. Impressed by his skills, she decided, three years ago, to pick the instrument up herself. Now, a self-termed "rookie," Sanders, 22, is seducing the ears of the city in her latest concerts at W.C. Don's and Jack and Jill's. She may call herself a rookie, but one listen to Sanders' exploding vocal range, her beautiful melodic voice backed by her clever guitar playing, and you'll be physically moved. In a recent JFP column, Herman Snell called Sanders a cross between Aretha Franklin and Ani Difranco. These are what music lovers might call fighting words, but Sanders lives up. She's a little shy and unassuming, but her music is solid, beautiful and catchy. She has recorded one demo with Steve Deaton of Buffalo Nickel, but she plans to continue moving forward in her career. "This is my all-time dream," she exclaimed. "Oooh yeah, I am hoping I do this forever."
— Casey Parks
Michael Lane Adams
Charlie Pride put Sledge on Mississippi's music map, Elvis put Tupelo. Now, Michael Lane Adams stands ready to put Sherman, not too far from Tupelo in fact, on that same map. The 42-year-old, like many successful Mississippi musicians, got his start at church, singing in the choir and playing piano since he was 12. After the release last December of "Back Roads," his first album, Adams sounded excited about his career possibilities when I talked to him on the phone recently. His recording contract is with Sunset Music Group, headed by Ricky Griggs.
Adams sings straight from his life on "Back Roads" as well as co-writing eight of the 11 songs. "That song 'Like Yesterday' is pretty much my life," Adams said. He wrote about his wife Ann, an 8th grade science teacher, and his two sons—Shayne, who plays the drums, and Corey, a natural born catcher who dreams of playing for the Braves. As for himself, Adams says he's just a writer trying to get a break. Listening to the feelings underlying "When I was younger, wished I was older; Now that I'm older, wished I was younger," the universality of the song strikes home.
Go two http://www.michaellaneadams.com, order your own copy of "Back Roads," put the long necks on ice, dim the lights and two-step with your honey into the country music night.
- Lynette Hanson
More like this story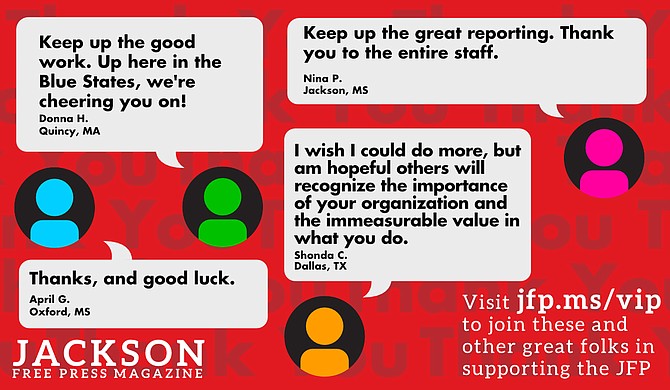 Thanks to all our new JFP VIPs!
COVID-19 has closed down the main sources of the JFP's revenue -- concerts, festivals, fundraisers, restaurants and bars. If everyone reading this article gives $5 or more, we should be able to continue publishing through the crisis. Please pay what you can to keep us reporting and publishing.