There was a time, long before I received the Court of Master Sommeliers' stamp of approval, when I could have qualified for VIP status with such wine empires as Boone's farm, Andre or any box-o-wine producers. (A little-known fact that I learned while in college is that if you remove the little shelf from a dorm-size refrigerator, a box-o-wine fits perfectly.) I'm sure I'm not alone in thinking that the screwcap, at one time, was a normal part of enjoying "wine," while spending very, very little money. Thankfully, much like a fine wine, my palate and drinking habits have matured with age. Lately, however, I have found myself face-to-face more often with my old pal the screwcap. But it's not a sign that I'm headed down Skid Row—it's a sign that the wine industry is changing and showing its casual, fun side, while ensuring quality to its customers.
So why the sudden resurgence of the screwcap? (Some technical names are the Stelvin closure or the ROPP – roll-on, pilfer-proof closure.) The necessity for alternatives to natural cork began to come about because of a perceived rise in the instances of "corked" wine, which results from mold in the cork. This mold, known as 2, 4, 6 – trichloroanisole (TCA), generally shows up during cork processing and sterilization, believe it or not. When cork bark is first stripped from the trees (mostly in Spain and Portugal), it is usually stacked on the ground in the forests, which encourages mold to grow.
Also, a reaction within the corks from chlorine used in the cleaning process somehow exacerbates the problem. A cork that has been affected by this mold will impart a very distinct wet paper or cardboard smell and taste into the wine. Cork suppliers are working on solutions, but have not been able to stop the cork tainting from happening. Many winemakers are not comfortable with the chance that anywhere from 2 to 10 percent of their wines could become tainted by corks, so they have turned to the good 'ole screwcap for help.
There are lots of mixed feelings among winemakers and wine consumers about this form of sealing wine. The Old School seems very reluctant to convert with even lower-end wines because of tradition. Some consumers and wine stewards are not comfortable with changing the ceremony of presenting a wine and popping a cork tableside. Fred Dame, president of the Court of Master Sommeliers, says that we should just have fun with it. I couldn't agree more, as the pros definitely seem to outweigh the cons. With a screwcapped wine, the consumer gets an absolute guarantee that their wine will not be tainted with TCA. Their wine can be stored in any position (with traditional cork, wine must be stored either upside down or on its side to keep the corks from drying out and allowing air into the bottle), and there is no need for wine opening tools or wine opening tool know-how.
Those opposed to the screwcap say that this form of closure will not allow for graceful long-term aging of the wine. Well, in a society where 90 percent of wine is consumed within 24 hours of purchase, that doesn't seem to matter much, does it?
Now that all of the technical stuff is aside, let's talk about the juice. Here are a few great screwcapped gems to try:
Tin Roof Sauvignon Blanc – (produced by Murphy-Goode) This wine embraces the screwcap with its name. It is quite crisp and dry with herbaceous, grassy notes and tangy citrus fruit flavors. ($8-$10)
The Wishing Tree Shiraz (Australia) – Spicy and fruit-forward, this Shiraz can stand up to some of the big boys in Aussie winelan. ($9-$11)
Loimer "Lois" Gruner Veltliner (Austria) – This is a fantastic dry, acidic white wine with lots of mineral and citrus fruit, along with a little spice. Branch out! ($11-$13)
Frankland Estate Riesling "Isolation Ridge" (Australia) – This is a bone-dry Riesling from Western Australia. It boasts lots of fresh floral aromas and delicate tropical fruit flavors. ($13-$15)
Bonny Doon Big House Red – This winery was one of the first to abandon cork altogether. This fun red blend is fruity and approachable with very little tannin. ($9-$11)
And for those fat in the pocketbook, Plumpjack Cabernet Reserve (50 percent production in cork, 50 percent in screwcap; kind of an on-going experiment). This powerful Cab will knock your socks off with ripe black fruit, toasty oak, tobacco and leather. Incredible. (About $165)
My advice? Don't worry about the old stigmas attached to screwcaps, because they're not just for Night Train anymore. Go with the times and "get screwed."
More like this story
More stories by this author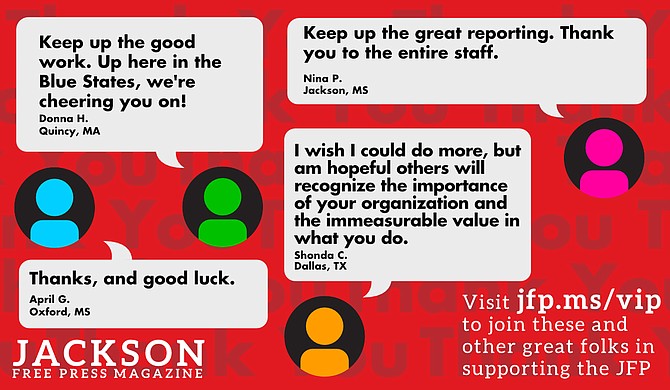 Thanks to all our new JFP VIPs!
COVID-19 has closed down the main sources of the JFP's revenue -- concerts, festivals, fundraisers, restaurants and bars. If everyone reading this article gives $5 or more, we should be able to continue publishing through the crisis. Please pay what you can to keep us reporting and publishing.