Oxford, Miss., spawned a movement with the pioneering alt-country of Blue Mountain, stylized the past with the hipster neo-blues of Fat Possum Records, and in the past two years, jumpstarted the careers of songwriters like Josh Kelley and Charlie Mars. Looming behind much of that renaissance has been producer Dennis Herring whose studio, Sweet Tea, has brought in a roster from the legendary (Elvis Costello, Buddy Guy) to the late-breaking (Modest Mouse, Counting Crows).
One of Herring's latest undertakings has been a record label of the same name, intended to highlight little-known Southern talent. Trent Dabbs is now surfacing under this banner. His album, "Quite Often," released on Aug. 31, was an Oxford work-in-progress for nearly two years.
It's no surprise that Dabbs has hatched another litter of compelling songs. He's been doing that since the mid-'90s, first with his heralded slow-core college group, Kelly Wingate, and more recently as frontman of the Oxford power-pop revivalists Always Sunday. The surprise lies in the fact that, with "Quite Often," Dabbs' beautiful, Southern-tinged voice and gifted songwriting might actually have an opportunity to be heard outside of the small swath of Southeastern music circles thanks to Sweet Tea's distribution arm with Terminus Records.
Stylistically, Dabbs is difficult to reign in, though that's not necessarily a bad thing. A new resident of Nashville, Dabbs shows he's on par with Music City contemporaries like Andrew Bird and Josh Rouse, both of whom strive for an overarching versatility to the degree that it is somewhat refining the singer/songwriter genre. From the bouncy college pop rock of "It's Not Like That," to the lyrical simplicity of "On Heavy" to "Yesterday's Apology," an aural monument to the Beatles, Dabbs makes known his ambitions in that direction.
Dabbs' ability to mix the immediate and the ethereal is reminiscent of Joseph Arthur, particularly his 2001 album, "Redemption's Son." While Herring and Jones' atmospheric programming in no way achieves the sonic grandeur of Sigur Ros, and Dabbs' songs may not resonate with the plaintive charm of Rufus Wainwright or Mark Eitzel, Dabbs has found a comfortable mid-tempo mix between the two, one that's both accessible and engaging.
But Dabbs' genre-making is not what lends to the album's cohesion. Instead, the personal nature of all his songs spin a common thread of confused emotions and evolving relationships, nevertheless mindful of the eternal. Nowhere is this more evident than the title track, a fragile lament to friendships lost, gone and changed. In fact, Dabbs thrives the more personal he is, as evidenced on the crescendos of "January Lights" and the captivating "Worst Fears," with its palette of gentle acoustic guitar and haunted piano sounds like the song that Neilson Hubbard never wrote. (Hubbard produced both albums of Kelly Wingate, Dabbs' slow-core college band.)
Like Hubbard, Dabbs is a quiet talent. As a musician, he's tiptoeing into a fructuous career with this promising small-scale, though nationwide release. And musically, "Quite Often" reflects that mild-mannered approach. Dabbs' songs work best when they are hushed and his voice can carry the song. While at times the album's production both bolsters and diminishes this quality, Dabbs' lush simplicity shines all the way through. -- Palmer Houchins
*********
Name: Trent Dabbs
Genre: Indie / Pop / Rock
Musical Influences Most Apparent in Your Sound: Andrew Bird, Joseph Arthur, Red House Painters, Sigur Ros, Rufus Wainwright, Beck.
Not So Apparent Musical Influences: Marvin Gaye, Neil Young
Past Bands/Persons You Have Performed or Recorded: Kelly Wingate, Always Sunday.
Offerings: "Quite Often" LP released nationwide Aug. 31, 2004 on Sweettea Records
http://www.trentdabbs.com
There's a little-known road that runs from Trent Dabbs' hometown of Jackson, Mississippi to Nashville, Tennessee -- the city where the gifted singer-songwriter resides today. The Natchez Trace Parkway begins just south of Jackson; it follows the path of the Natchez Trace, a well-worn walking trail that was used hundreds of years ago by traders and travelers alike. It also passes right through Tupelo, Mississippi, the birthplace of Elvis. Even without knowing all of this, it isn't difficult to imagine a greater force at work in Dabbs' musical journey. However, as Dabbs will be quick to point out, it's not the place that informs the music, so much as the person behind it.
Quite Often, the debut album from Trent Dabbs, is a refreshing and revelatory intersection of entrancing songs and virtuosic playing that marks the arrival of an important new artist. The album is a stunning collection of addictive songs that provide an intimate glimpse into
Dabbs' mind and journey. Produced by Dennis Herring (renowned for work with Counting Crows, Modest Mouse, Buddy Guy and others) and co-conspirator Clay Jones, the album is being released through Herring's own Sweet Tea label, in conjunction with Terminus Records.
Quite Often, recorded at Sweet Tea Studio in Oxford, Mississippi over a two-year period, captures an emerging talent taking flight. Early on, both producers saw something in the charismatic, young performer that convinced them that this was a rare artist. It is something that just about anyone can see after spending some time with his music.
"All these songs are so experiential," reflects Dabbs on the album. "Because I'm such a fan of emotional music it had to be drawn from experience. I'm not being honest to people if I'm not singing about what I know about."
And what Dabbs knows about, without question, is the human experience. There's an emotional starkness and vulnerability to his music, and an understanding of the ways people relate (or don't relate) to one another that borders on transcendent on repeated listens. Anchored by acoustic guitar-based arrangements, buoyed by carefully placed electronic and instrumental flourishes, and ultimately lifted by the singer's own emotion-drenched voice, the songs range from heartbreaking rainy-day reflections ("Worst Fears") to some of the sunniest, most uplifting pop you'll ever hear ("It's Not Like That").
Prior to embarking on a solo career, Dabbs fronted two previous bands, Kelly Wingate and Always Sunday. Both bands built up regional followings in the south. Kelly Wingate, based in Starkville, Miss., released two records, shaped a slow-core sound unique to Dabbs, before
heading their separate ways. Dabbs ventured to Oxford, MS where he formed the more pop-rock-oriented Always Sunday and hooked up with Clay Jones and Dennis Herring. Always Sunday proved to be a local hit, but Dabbs knew that his destiny lay elsewhere.
"Not to take anything away from the band experience -- because I think that we had something extraordinary and fun -- but these songs [on Quite Often] were something that I've always wanted to translate, that I just couldn't in any other form," reveals Dabbs. "They were personal; they were insightful; and so expressive -- something real, something that I had to express individually."
In other words, Trent Dabbs isn't making music for fame, fortune, or even fun. He's doing it because it's the only way he can honestly articulate his experience. "It's so easy to scope out an artist that's playing for his own sake, and not everyone else's," says the singer,
who cites Neil Young and Marvin Gaye as major influences, while also revealing his respect for contemporaries like Andrew Bird, Joseph Arthur, Sigur Ros, Beck, Rufus Wainwright, Red House Painters and others.
"I would rather play for 10 people that were listening, that could understand what I was talking about than be playing to a huge crowd that was not paying attention."
The challenge of making Quite Often was capturing all of that passion and personality on record without losing any of its immediacy. Luckily, Dabbs could not have asked for better collaborators than Herring and Jones. "We were trying so hard to stick with this feeling of
simplicity, yet keep things slightly atmospheric, because I love that stuff. I feel that musically and sonically we pulled it off."
Sure enough, from the denser, glam-tinged "TV Jealousy" (a track on which Dabbs relates Herring advised him to sing "more David Bowie," to excellent effect) to the bouncy John Lennon-inspired "Yesterday's Apology" to the stripped-down memorable title-track, they more than pulled off that balance. In the process, they also crafted an album that is defiantly diverse, enviably genuine, and easily able to stand up to the best debuts of any modern-day singer-songwriter.
"My hope is that it sounds cohesive because it's almost like a personal soundtrack," admits Dabbs. "The record is my personal drama and hopefully it leaves you smiling after."
Meanwhile, whether or not he was unintentionally following that old path leading from Mississippi through Tennessee, it's obvious that the one thing Trent Dabbs has always followed quite consciously is his artistic drive and spirit. Now he can finally share his journey with the world. "If just some folks can relate, I'll be satisfied," says Dabbs. "After two years, the record's release is sort of like a finish line -- but I hope it's really just the start."
You can trust that it is. Trent Dabbs with be blazing his own trail from here, and it's one that people will be marking for a long time to come.
Previous Comments
ID

63670

Comment

"A debut CD this good does not come along often at all." - Nashville Rage http://www.trentdabbs.com DETAILS: Jackson native Trent Dabbs' debut album, "Quite Often," came out on Terminus Records August 31. "Quite Often" was produced by Dennis Herring (Modest Mouse, Counting Crows, Elvis Costello) and Clay Jones at Sweet Tea in Oxford, and will be co-released by Herring's Sweet Tea Records imprint. Dabbs opened R.E.M.'s concert at Ryman Auditorium in his adopted hometown of Nashville on October 22. His divine song "January Lights" will be featured on this season's fourth episode of WB television's "The O.C." Anchored by acoustic guitar-based arrangements, buoyed by carefully placed electronic and instrumental flourishes, and ultimately lifted by Dabbs' own emotion-drenched voice, the ten songs on "Quite Often" range from heartbreaking rainy-day reflections ("Worst Fears," "January Lights") to some of the sunniest, most uplifting pop you'll ever hear ("It's Not Like That"). The Nashville Rage said in its review, "Forget about that title, because a debut CD this good does not come along often at all." The Nashville City Paper said Dabbs "is set to make a major impact... [he] displays a strong, assertive voice and compositional style." CMJ New Music Monthly said "'Quite Often' sparkles with a bright mix of acoustic strings and electronic accents."

Author

herman

Date

2004-11-01T17:17:08-06:00
More like this story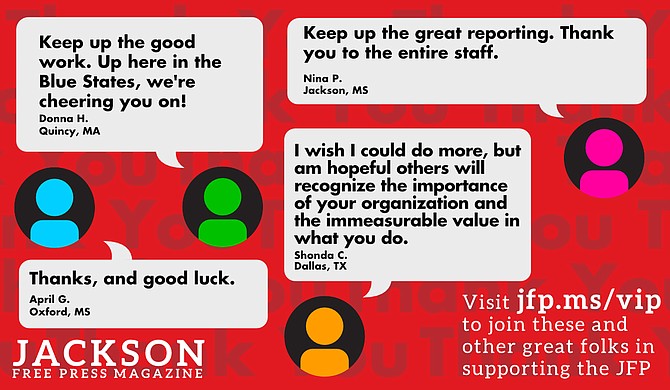 Thanks to all our new JFP VIPs!
COVID-19 has closed down the main sources of the JFP's revenue -- concerts, festivals, fundraisers, restaurants and bars. If everyone reading this article gives $5 or more, we should be able to continue publishing through the crisis. Please pay what you can to keep us reporting and publishing.