Someone accused us of coming up with this category so that Hal & Mal's could win hands-down. That's not true: We've always believed that a bar is only as good as its bathroom. In Manhattan, much of the club's action took place in the bathrooms where party promoters actually staged unisex events. And in my favorite live music club there, they had two gender-inspecific bathrooms that men and women alike had to stand in line for; boy, did that make the men grumpy! You're right; a woman owned that club. But, I digress.
Hal & Mal's indeed has cool bathrooms. The women's room is filled with murals of blues women. But I hear that the Elvis-themed men's room are even better (I don't know; none of that unisex bathroom stuff here in the Bible Belt). Photos show that the urinals are dolled up to look like motorcycles; there's some sort of symbolism that I don't even want to conjure up here. Anyway, they're cool. So is the retro look of the bathrooms at Musiquarium, and I really like the size and airiness of the ladies' rooms at 930, and that's where I get into the best conversations.
— Donna Ladd
Second place: Musiquarium, Banner Hall, 366-4400
Third place: Lager's, 6111 Ridgewood Rd., 956-3416
Best Martini: Bruno's Eclectic Cuisine, 1855 Lakeland Dr., 362-7779
From the moment you glimpse the menu, you understand that Bruno's Eclectic Cuisine is indeed, well, eclectic. The Sweet Potato Queen herself selected the restaurant as the location for her wedding reception. Specializing in Caribbean, Spanish and Thai cuisine, Bruno's has given the Jackson dining experience a shot in the arm. From Jamaican Meat Pies to Paella Mixta, your tongue is in for a treat. And to wash it all down? Bruno's has a most memorable martini, along with other cocktails in a martini glass, to accompany the exotic fare. Whether you prefer yours shaken or stirred, your soul will be moved by the perfect blend at Bruno's. No, the wine selection isn't the only surprise coming from this bar. Tuesday is Martini night, so hurry over and grab a bar stool…and dive into a plate of Pad Thai to soak up the evil spirits. Your stomach will thank you.
—Jennifer Spann
Second place: Bravo, Highland Village, 982-8111
Third place: Martin's Lounge, 214 S. State St., 354-9712
Best Casino: Ameristar/Bottleneck Blues Bar, 4146 Washington St., Vicksburg, (800) 700-7770
We understandably caught grief from some of you for including a category that a Jackson establishment just could not win. Guilty as charged. But to be honest with you, we know that the casinos are a vital part of both the state's economy and job base, as well as the nightlife of many Jacksonians, so we wanted to know what you think. So sue us. Perhaps predictably, most of you picked one of the closest casinos as your favorite. Todd and I aren't big gamblers—$20 in exchange for a bunch of bloody Marys is our limit—but we enjoyed a recent stop into Ameristar after attending a tribute to blues legend Willie Dixon in Vicksburg. We were amused by the whole "boat" mandate—yeah, right—but Ameristar seemed a perfectly fine casino. We kind of cruised past the slot machines and straight toward the Bottleneck Blues Bar that, to its credit, gives many of our too-little-sung blues heroes a good stage to appear on in front of many folks who may not know blues so well. We found the TV screens and built-in gambling portals a little distracting, but with the right table in front of the stage, you can tune everything out but the blues. And we liked the little New Orleans-style café that serves late into the night. We'll go back.
We must admit, though, being partial to the Pearl River casinos, and not just because I'm from Neshoba County and am amused by the whole arc in history. Frankly, we like the overblown, neon, kitschy nature of the thing, especially the new Golden Moon with the big Death Star-esque ball up top. The best part is the Jetsons-like Luna Lounge up in the ball where you can sip a cosmopolitan and look out over the legally dry countryside. Neshoba County's come a long way thanks to the Choctaws, and we like that these casinos' profits stay in the state and help create jobs and a stronger tax base.
—Donna Ladd
Second place: Beau Rivage,
875 Beach Blvd., Biloxi, (888) 567-6667
Third place: Golden Moon, Hwy. 16 West, Choctaw, (800) 557-0711
Best Karaoke: Martin's Lounge, 214 S. State St., 354-9712
It's not your frat brother's karaoke night. Many of all stripes come to Martin's late every Tuesday night to scratch their itch to perform. Sometimes they do it alone, and sometimes they do it in groups, even if some of the performers do nothing but dance or just stand there. But Martin's karaoke night isn't a high-pressure gig. The audience, many of whom will perform, too, sometimes signals good-natured disapproval of a performer's song selection or performance. But even the slightest sign of showmanship or chutzpah is enough to win applause. It's not "The Gong Show"; they want you to finish. You can even perform again if you sign up for another song. And the emcee, Mike Collette, stays off the stage and keeps the sarcasm to a minimum.
— G.B. Weaver
Second place: New Orleans Café, 1536 E. County Line Road, 957-2459
Third place: Freelon's Bar and Groove, 440 N. Mill St., 353-5357
Best No Cover Night: Monday night at 930 Blues Café, 930 N. Congress St., 948-3344
After paying a deserved $10 or more on the weekends at 930, you can experience two of the great Jackson house bands and other local blues talent as they open and perform between the headliner sets. But every Monday and Tuesday you can consistently hear these artists in their entirety for free. Bernard Jenkins, lead man for The B-Kats, was band leader for the late Johnny Taylor. He and The B-Kats play non-stop blues standards by all the greats. Nationally acclaimed "Ironing Board Sam," aka Sammie Moore, plays his one-man band keyboard favorites from atop an old ironing board. Just as the house band begins to warm you up, Jackie Bell takes the center-stage mic. Jackie in all her glitz and voice and glory is a diva in the truest sense of the word. Dressed to the nines in sequins, pearls and with a matter-of-fact humor, she jams the stage and belts her vocal from down deep in the sexy parts. She has a take no-prisoners sensuality reminiscent of what the great Billie Holiday must have been like live.
—Herman Snell
Staff Pick: We love Jackie and the gang at 930, but special props go to Thursday night at Crystal's Lounge. For nary a dime, you can hear Patrice Moncell and Vasti Jackson pump out a show that is simply unmatched. Patrice is pure sensuality when she sings; the women in the audience are near dancing up the walls. And when Vasti and his guitar crank up between Patrice's sets, it's a Jimi Hendrix-meets-real-funk explosion. Have a few cheap gin-and-tonics, and dance up to the stage to slip the tips into Patrice's outstretched hand any time the urge hits. And don't worry about the small parking lot; watchful security will help you park.
Second place: Martin's Lounge,
214 S. State St., 354-9712
Third place: Crystal's Lounge,
2815 Lynch St., 355-2090
Best Pool Table: The Green Room, 444 Bounds St., 718-7665
There's nothing like it—the green terrain patiently awaiting the first moment of play, the gently grooved sides perfect for resting weary cue sticks or angling that shot of a lifetime in the side pocket. You may not know what I'm talking about, but a lot of folks across the Capitol City do, and they agree that The Green Room is the spot for a fine game of pool. Evolved from a lawn game played in 15th-century Europe, billiards, as some call it, is now a decidedly indoor sport enjoyed in dimly lit, smoky, beer-scented haunts like The Green Room. The first book of billiard rules remarked of England that there were "few Towns of note therein which hath not a publick Billiard-Table." Well, Jackson has no shortage of pool tables. But why chalk your cue stick across town when there's The Green Room?
—Jennifer Spann
Second place: Joker's Tavern,
4637 McWillie Dr., 981-3041
Third place: Cherokee Inn,
5020 N. State St., 362-6388

Best Margarita: Cozumel Restaurant, 400 East South St., 973-3455
We figure maybe y'all had had one too many when you voted in this category. Cozumel's margarita claims-to-fame are 1) they're dispensed from an iced-tea urn, and 2) they're usually 2-for-1. In fact, we suspect that second little tidbit might be what put them over the top. If you're going to take your margarita seriously, you'll probably want to stop by Bravo or Bruno's, both of which are locally known for their conspicuous concoctions, and they understand that a real margarita is chilled and strained, not on-the-rocks, or frozen. We will, however, let you in on a little Free Press secret. Our favorite marg in town is such only because it's done right—Cuervo, Grand Marnier and Cointreau, served shaken and strained. In fact, Chili's (there, we said it) brings the Presidente to you in a cute little shaker that's got two servings in it. Yes, it's a chain, so tell us where to get its equal, and we'll drop this little bad habit immediately!
— Todd Stauffer
Second place: Bruno's Eclectic Cuisine,
1855 Lakeland Dr., 362-7779
Third place: Chili's, 475 Briarwood Dr., 957-7090; and
On the Border, 6352 Ridgewood Court Dr., 977-9447 (tie)
Best Live Music Venue; Hal & Mal's, 200 S. Commerce St., 948-0888
It was a tight race for best live music venue, but Hal & Mal's took the prize. No surprise, really: The White brothers run a community institution that appeals to people of various ages, races and backgrounds; has affordable food and drink; draws the literati and the musirati; lacks pretension and ridiculous cover changes; and has some of the most down-to-earth staff you can imagine (including our assistant editor Bingo Holman). It's our own version of "Cheers"; most of our JFP Lounges take place there, drawing together members of Jackson's growing creative community. And as for live music, there's a varied menu: from Ike Turner to Rhonda Richmond, Robert Cray to Lisa Palmer; The Strokes to Saliva; Superband Wasteband to Webb Wilder. There are three different performance spaces, depending on the type of show and size of the crowd. My personal favorites take place right in the restaurant, but I admittedly don't do the sardine jive as well as I used to. Suffice it to say, Jackson should count its blessings that these brothers decided to land downtown and give us such a great and welcoming venue.
—Donna Ladd
Staff pick: A close second for music venue was the 930 Blues Café. A little over a year ago, attorney and philanthropist Isaac Byrd converted the two-story turn-of-the-century home at 930 Congress Street into a Southern-cooking restaurant and blues bar dedicated to preserving the legacy of the Mississippi Delta Blues. The club brings some of the best local and national blues acts to Jackson six nights a week at 9:30 p.m. There's an easy-to-remember concept for you: The name alone reminds you of its location and the time the music goes live every evening. Thursday through Saturday nights you can find live blues for a cover charge ranging from $5 to $15.
—Herman Snell
Second place: 930 Blues Café, 930 N.
Congress St., 948-3344
Third place: Martin's Lounge,
214 S. State St., 354-9712
Best Place to Dance: 930 Blues Café, 930 N. Congress St., 948-3344; and
Jack and Jill's, 3909 Northview Dr., 982-5225 (tie)
Interesting choices, these two. I tend to agree; depending on your mood, that these are both great spots to let your inhibitions go. At 930, depending on the act, the dancing can be amazing with people of various ages and races, and always including at least one or two business suits and often a state legislator, crowding onto the small-ish dance floor and letting go into soulful movement. Whether or not you join in, it's always fun to watch the 930 dance crowds, and you might just find yourself in a dirty dance with one performer or another.
In many ways, Jack and Jill's is a classic gay dance club where straight folks tend to hit the dance floor after midnight after they've gotten tanked up a bit somewhere else. I danced to the wee hours there recently after loosening up to bluesman Eddie Cotton across Meadowbrook at Mikhail's anniversary party. With a large dance floor and a deejay, Jack and Jill's is big fun, and bottled water only costs $2. I was a bit disappointed, though, that the record choices were so heavily techno and house; it felt a bit 10 years ago, but without good classic gay disco songs thrown in to keep the dance juices pumping and the butt wiggling. They could have at least sampled some Gloria Gaynor to lend more authenticity. Of course, that just gave me something to complain about, which I sure like to do after a couple Tanqs and tonics.
By the way, I was dragged kicking and screaming one Thursday night to The Dock for Bingo's bachelorette party (we urbanites were being ironic). I must admit to having a good time and dancing my booty off—after we set some dude straight for making anti-Semitic comments to one of our chicks. But the skirmish just got my blood pumping harder to the funk cover band, and the free drinks for ladies didn't hurt. Of course, that night we used the word "lady" rather loosely.
—Donna Ladd
Second place: The Forum, 6107 Ridgewood Rd., 899-4805
Third place: Freelon's Bar and Groove, 440 N. Mill St., 353-5357;
and The Dock, 287 Dyke Rd., Reservoir, 845-7765 (tie)
Best Jukebox: Joker's Tavern, 4637 McWillie Dr., 981-3041
The jukebox at Joker's dishes out some serious music. Its collection of more than 100 tunes provide the perfect sound track for that late-night game of pool, some darts or just a cold beer two. The bedrock of the jukebox's lineup is classic rock, plus some oldie oddities and plenty of newer tunes for the young folks. So it's not uncommon to hear the Rolling Stones, Pearl Jam, Matchbox 20 and Hank Williams Jr. in quick succession. What you hear is often loud and occasionally annoying. But grin and bear it; something better is bound to come along in a minute. And whatever is playing seems to go with the squeak of cue chalk and the clatter of the next break.
—Joe Jackson
Second place: Peaches, 327 N. Farish St., 354-9267;
Waffle House, various locations (tie)
Third place: Cherokee Inn, 5020 N. State St., 362-6388
Best Biker Hangout: Hooter's, 4565 I 55 North, 981-0480
Bikers, boobs. Boobs, bikers. Something makes a whole bunch of sense about this Best-of outcome. OK, OK, before the biker lobby comes roaring up to the door, let me just say that you can drive by Hooter's any Tuesday night and get your evidence; you don't have to take our word for it. There are hogs and bikes and choppers and whatever else you call them lined up beside everyone's favorite cultural hangout. I know, I know, Jackson bikers are the sophisticated sort. They're just there for the wings, the conversation and the fellowship.
—Donna Ladd
Second place: Pops Around the Corner, 2636 S. Gallatin St., 355-3853
Third place: Joker's Tavern, 4637 McWillie Dr., 981-3041
Best Barstool/Best Beer Selection: Musiquarium, Banner Hall, 366-4400
It's not just that Musiquarium's barstools are cool—they are, because they're shaped like conga drums—and it's not just that those barstools are pulled up to an absolutely wonderful poured-concrete, kidney-shaped bar. The coolest part comes when you actually get a chance to plant your fanny on one during a live performance. "You're like royalty," is how one Free Press staffer described it, "because you can actually see the band." Which is good, because the music at MQ is always interesting—whether it's a band or just a CD—and the MQ Jazz thing is getting to be more of a hot scene by the week. MQ (which is how all the hip, in-the-know people refer to the bar as well as, er, anyone who has seen their logo) is more than just a bar with a dramatic view of, uh, the Interstate and Hooter's—it happens to be a gourmet beer bar as well. (Actually, it's a kick-butt record store, too, but we're kind of focused here, so stay with us.) The MQ Lounge is known for its beer collection. Even the beer menu is cool because a.) you'll learn something and b.) the something you learn will be about beer. How great is that?
MQ sports hundreds—we think—of beers, so it's a great place to take a risk and order something different—so try to wean yourself off that unhealthy relationship you have with Budweiser products.
Yes, you do.
—Todd Stauffer
Second place: Hal & Mal's, 200 S. Commerce St., 948-0888 (barstool); and Lager's, 6111 Ridgewood Rd., 956-3416 (beer)
Third place: Martin's Lounge, 214 S. State St., 354-9712 (barstool and beer)
More like this story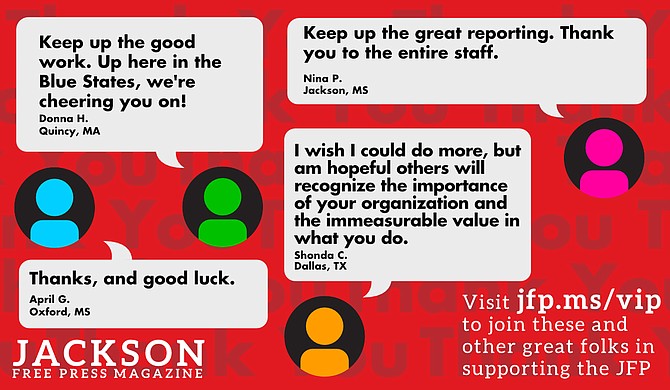 Thanks to all our new JFP VIPs!
COVID-19 has closed down the main sources of the JFP's revenue -- concerts, festivals, fundraisers, restaurants and bars. If everyone reading this article gives $5 or more, we should be able to continue publishing through the crisis. Please pay what you can to keep us reporting and publishing.