Jerry Palmer won our immediate respect when he pointed up at the 100-foot pine tree in our yard, and a good-sized limb from the top cracked and landed with a thud at our feet. Jerry was volunteering his time and expertise to a couple of gardening amateurs (my husband and me) ready to get out in the dirt but not knowing where to start. Although the errant limb was probably some cosmic fluke, the moment certainly highlighted Jerry's outdoor prowess (and it gave us all cause to be a little more reverent when discussing tree removal, especially when it is leaning toward our house).
When my husband and I decided to buy our first house last April, we were sold on what realtors call "the sanctuary," or simply put, the back yard. The first time our realtor unlocked the front door of our house-to-be, I didn't get that feeling of certainty they say you're supposed to have when you know it's "the one." As I gave the inside the obligatory walk-through, the windows in the back kept flashing sunny glimpses of a once-landscaped, yet almost-unruly yard. My heart soared as I stepped out onto the brick patio and walked along its winding path that leads to a deck with an arbor, bursting full of yellow blooming Carolina Jessamine. I sighed and thought, "This could be my yard."
Months later—after the stress and anticipation of offers and counter-offers—we finally moved in. As my husband and I unpacked and painted rooms, we kept telling each other how wonderful life would be when we finished the inside and could get out in the yard. When landscaping actually came, though, we realized we might be in over our heads. We soon discovered that quaint brick patios have to be power-sprayed with bleach to rid them of moss and mildew. Huge pine trees shed truckloads of pine straw that will kill the lawn if left unraked. Jackson soil must be amended in order to grow pretty things successfully. There are azaleas to fertilize, shrubs to trim, trees to prune, poison ivy to kill—and the list goes on. When would two working people ever find time to do all this back-breaking work?
The raking, mowing and power-spraying immediately went on my "Do-Not-Ever-Ask-Me-To-Do List" (my husband has his own list dealing with litter boxes and certain errands, which I used as leverage). I just wanted to garden! To squish my fingers in the rich dirt and have blooms pop out a few weeks later. Besides, I had daily access to an expert. Jerry, my co-worker/gardening mentor, patiently endured many questions and constant requests for advice. Not only did he give me a great deal of helpful information, but one day he brought us a bucket of bulbs for our new yard. Until then, bulbs to me were glass things that you screw into a lamp. But Jerry said it was easy: "Just mix some compost with the dirt, plant the bulbs at twice the depth of their size, and give them some water."
Armed with the advice of my very own gardening guru, I strolled around a local nursery and authoritatively asked for some compost. One of the workers went outside with me to get it. As he was lugging the huge plastic bag off the top of the stack, I asked in a moment of doubt, "Um, are the directions on the bag? I'm not really sure how much to use."
"What are you using it for?" the man asked as he plopped it on a cart.
"I'm planting some bulbs," I said excitedly.
He peered at me through his thick, brown glasses and paused. "First of all," he said, "you're way, way late planting bulbs."
I panicked over my obvious mistake, not knowing how to respond. "But they were given to me by a friend," I stammered. "He told me they're Spider Lilies. I don't think they're supposed to bloom until early fall. Have you ever heard of them?"
His attitude melted at the mention of Spider Lilies, which I found out are indigenous flowers that usually must be obtained from someone else willing to share (unless you want to pay up to five bucks a bulb for them if you're lucky enough to find them).
"Oh! My grandmother had those," he said, much more attentively. "I had some in my own flower beds, but didn't realize it until I turned it over and they started blooming!"
Whew. Grateful for my quick save from an embarrassing horticultural faux pas, I zipped home to plant all my bulbs while there was plenty of Saturday daylight.
When you think about it, gardening in Mississippi can be very intimidating. Almost every publication around here has a "garden expert," and there seems to be a plethora of Jacksonians who erupt with gardening authority when provoked by even the simplest question. (OK, maybe I'm just a little jealous, as I obviously do not fall into that category.) Granted, experts are important—they are, after all, full of good information—but sometimes all their books and voices can throw us beginners into an overwhelmed sense of panic. But because of my willingness to learn and the generous advice from a knowledgeable and non-judgmental friend like Jerry, I am able to get over my fear of failure and just get out in the yard and plant things.
So, don't get frozen by the neighbors watching or all the experts murmuring esoteric terms and techniques. Just do the research, or get your own gardening mentor (it could be a co-worker, a friend or a grandmother) to help you with the basics. Keep up with what you're planting and where, so you'll learn from your own mistakes next year. Most importantly, take a deep breath, get outside and start digging up the garden of your dreams.
More like this story
More stories by this author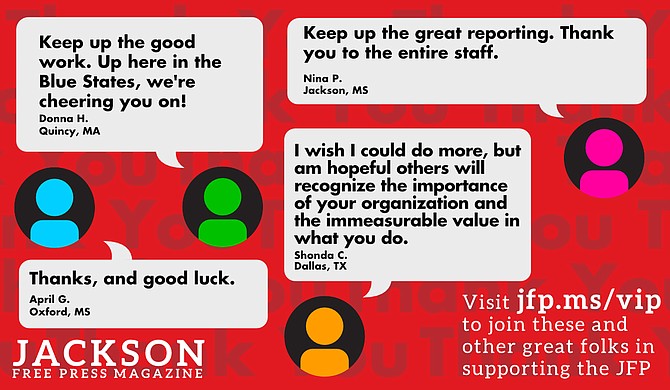 Thanks to all our new JFP VIPs!
COVID-19 has closed down the main sources of the JFP's revenue -- concerts, festivals, fundraisers, restaurants and bars. If everyone reading this article gives $5 or more, we should be able to continue publishing through the crisis. Please pay what you can to keep us reporting and publishing.