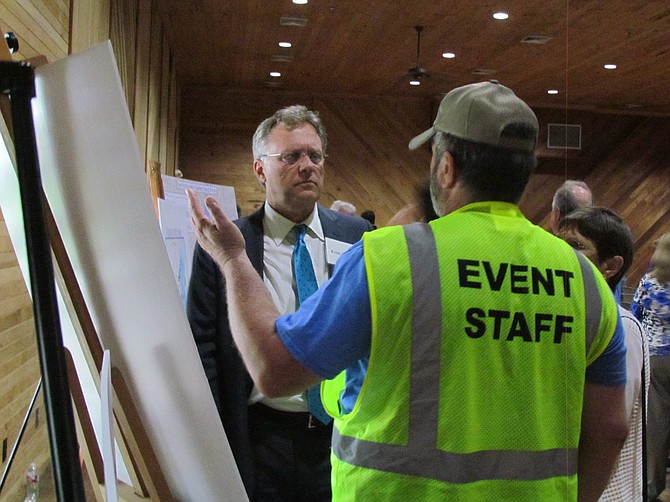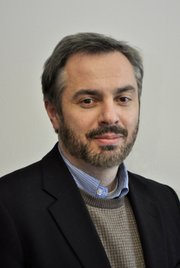 Proponents of the "One Lake" project on the Pearl River have a high bar to clear, and I don't think they're doing it yet. Their problem is simple: lack of transparency.
The "One Lake" plan may be a good idea. I would love for residents and visitors to gain more and varied recreational access to the river. I understand that the Pearl has already been channelized south of Lakeland Drive. If there's some responsible modern engineering to do in that section of the river that can be (a) mitigated environmentally, (b) deals appropriately with wildlife concerns and (c) doesn't open taxpayers up to massive lawsuits from towns downstream or national environmental groups, then perhaps it really is the way forward.
But the fact that many of the same people who have previously been proponents of the discarded "Two Lakes" and "LeFleurs Lakes" plans are heavily involved in this report means, in my opinion, that they need to bend over backward to be public-facing and transparent.
Oilman and developer John McGowan has stood at the center of a nearly 20-year imbroglio called "flood control" on the Pearl River. In my experience, the people around McGowan have always been a little touchy when you ask questions. Or question their answers. Or disagree.
We have come out of a long quiet period while we waited for the "One Lake" feasibility study. This summer, we finally had some "public comment" meetings—where the folks running the meetings wouldn't allow comments out loud in public.
As you will see in the cover story and from our other reporting, the Pearl River Vision Foundation and the Rankin Hinds Pearl River Flood & Drainage Control District ("Levee Board") are somewhat uniquely averse to allowing people to ask questions about their locally sponsored project in public, instead telling them to ask in more private settings and/or to a transcriptionist, where they are then "answered" later in written format. This needs to change.
Suggestion No. 1: The Levee Board needs to hire a facilitator and start having real public meetings. Set ground rules and touchstones if you feel like it could get heated or out of hand. Allow all people in the group to hear the concerns that those who speak raise, and then address those concerns to the best of your ability both during and after the public comment event.
Next, as you'll see in this issue's cover story, sometimes the Levee Board's answer to a question is: We didn't have to publish that at this time, so we didn't.
I think that's the wrong approach, particularly given the history of the organization that is working on the study.
The Pearl River Vision Foundation, a not-for-profit that McGowan helped create, is the group that has contributed significantly the feasibility study for what is now the "One Lake" plan. The foundation doesn't have its own website; the Levee Board website (rankinhindsflooddistrict.ms.gov/) is used to publicize the project.
A request for public documents on that site requires you to submit a form with your name and email address. After that, the documents are not sent to you immediately. (I'm still waiting.)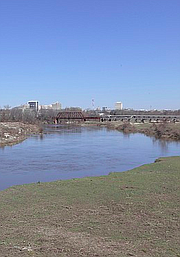 The JFP's award-winning coverage of efforts to develop and control flooding along the Pearl River.
That leads to suggestion No. 2: The Levee Board should publish everything in HTML or PDF format on their website. Make it instantly accessible.
Suggestion No. 3: Publish a website for the Pearl River Vision Foundation, including information on its board of directors, staff and funding sources. If PRVF has a contract with the Levee Board, publish that. If this is an organization working exclusively in the best interest of flood control on the Pearl, then being fully transparent should only help its case.
Suggestion No. 4: Publish an audit of land ownership in the river basin that this project will affect. In 2010, the JFP did our own investigation into the ownership of land bordering the river that an earlier iteration of the project would have affected. Where that now stands should be relatively easy for the PRVF to audit and publish.
Suggestion No. 5: Put actual maps on the "Maps and Photos" page of the Levee Board's website, which currently features uncaptioned photos of the Easter Flood—a flood at a level ("500-year event") that the "One Lake" plan would not mitigate.
Suggestion No. 6—this one is for the rest of us. Let's get real about who is going to pay for this. If you don't read the cover story carefully, you may miss the part where the state Legislature gave the authority—last year—to the Levee Board to expand the district so more people can be taxed to pay for the project if it comes to fruition.
These are people perceived to gain flood-control benefits "directly or indirectly" from the project. You may be on that list and not know it. So, who pays?
Levee Board attorney Keith Turner says that's not a piece of the puzzle we're allowed to ponder until after the decision to move forward with the project.
Isn't it fair to ask how something is paid for before we sign up for it to happen? If the goal is to get a camel through the eye of a needle, then maybe the Levee Board and PRVF are doing the right thing. But I find it hard to support the idea of "managing the communications" the way they are attempting when what would actually make sense is to ... communicate.
Again, maybe "One Lake" is a good idea. Just come clean about who's involved and what the plan is. Face the feedback, dig for answers and build support through transparency. That's kinda how the system is supposed to work.
Read our cover story about the One Lake project here. Read more at jfp.ms/pearlriver.
More like this story
More stories by this author
Like independent media outlets around the world, the Jackson Free Press works hard to produce important content on a limited budget. We'd love your help! Become a JFP VIP member today and/or donate to our journalism fund. Thanks for considering a JFP VIP membership or one-time support.