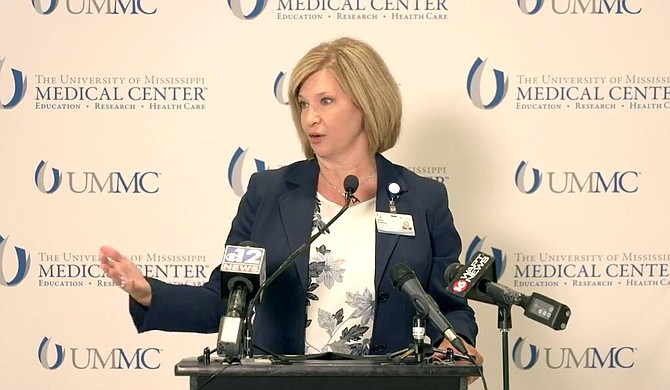 During a recent news conference, UMMC's head, Dr. LouAnn Woodward, fought back tears as she described the toll on healthcare workers. "We as a state, as a collective, have failed to respond in a unified way to a common threat," Woodward said. Photo courtesy UMMC
Stories this photo appears in: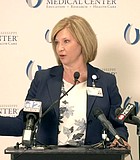 Health Care
As patients stream into Mississippi hospitals one after another, doctors and nurses have become all too accustomed to the rampant denial and misinformation about COVID-19 in the nation's least vaccinated ...