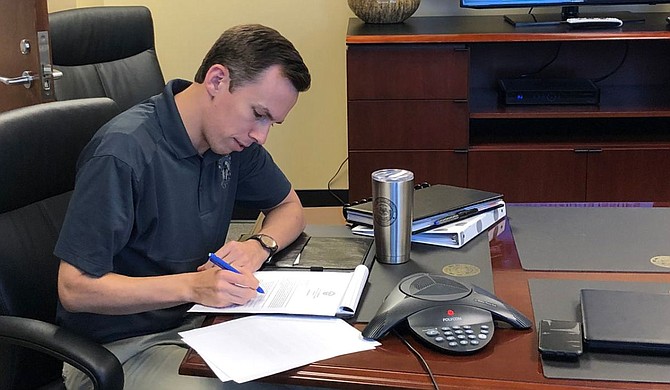 Special agents with state Auditor Shad White's office also handed Holloway a $28,686 demand letter. The amount includes interest and investigative expenses, White said in a news release. Photo courtesy Shad White
Stories this photo appears in: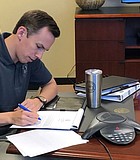 State
A former deputy municipal clerk in a Mississippi town was arrested Thursday for allegedly embezzling cash from residents paying their water bills.