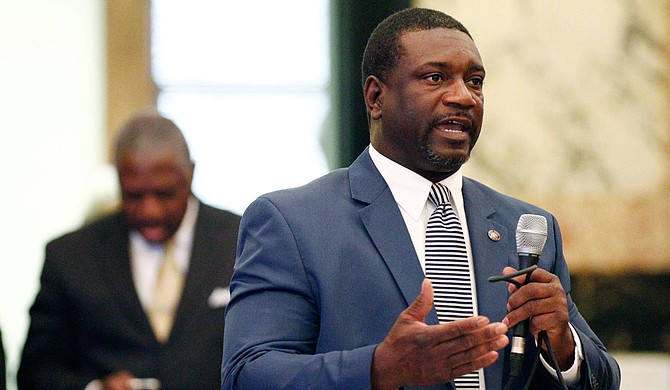 Sen. Juan Barnett, D-Heidelberg, chairman of the Corrections Committee, is enthusiastic about the prospect of parole reform surviving this session, citing productive talks with Mississippi's sheriffs and prosecutors. Photo by Rogelio V. Solis via AP
Stories this photo appears in:
Cover
In spite of the monumental work ahead of the Legislature, there is good reason to question the wisdom of holding the session now at all. With a two-thirds vote, the ...