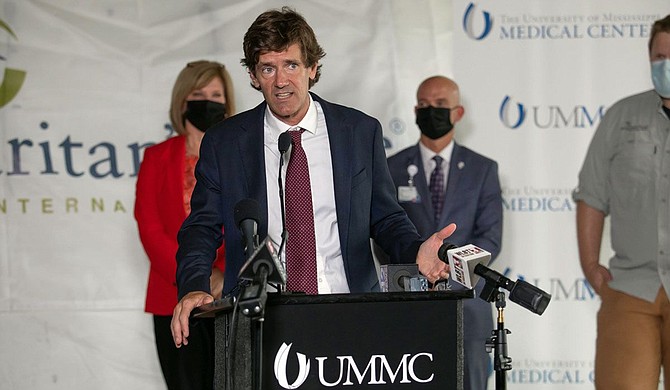 Mississippi State Health Officer Dr. Thomas Dobbs warned Mississippians against taking feed store ivermectin for COVID-19, telling people they should talk to their physician for any treatment plan. Photo by Melanie Thortis/UMMC Photography
Stories this photo appears in:
Health Care
At least one individual has been hospitalized in Mississippi after ingesting a drug intended for treating worms in livestock, the Mississippi State Department of Health revealed today. The medicine, ivermectin, ...