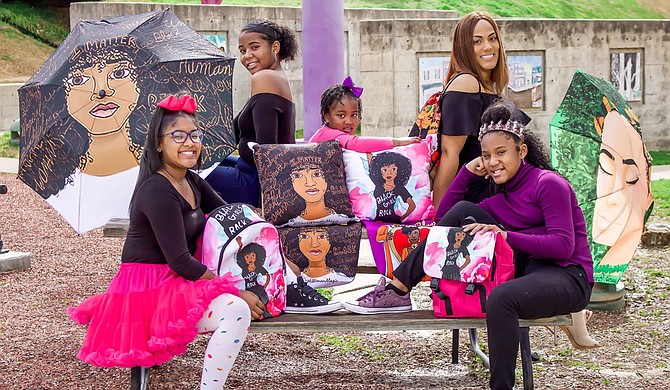 Besides custom cards, Designs by Dij creates products such as pillows, umbrellas, tote bags and more—as (from left) Madisyn Lush, Micah Lush, Harmonie Lush, Vanise Lush and Mckaylynn Lush model here. Photo courtesy Khadijah Muhammad
Stories this photo appears in: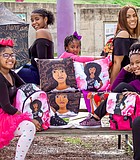 Art
Khadijah Muhammad had always loved to sing, but bad news silenced the songbird inside the Detroit, Mich., native when a doctor put her on complete vocal rest. "That's when I ...