Widowed at 17 and not knowing she was pregnant with her second son at the time, Dale Gibbs was left to raise two boys after a fuselage of gunfire from law enforcement killed her husband Phillip Gibbs at Jackson State on May 14, 1970. From left: Dale Gibbs and sons Demetrius and Phillip Jr. Photo courtesy Margaret Walker Center, Jackson State University
Stories this photo appears in: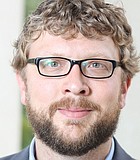 Civil Rights
Informed by the modern civil rights and Black Power movements, Jackson State University students organized in the 1960s to protest persistent white supremacy in the state and on their campus. ...