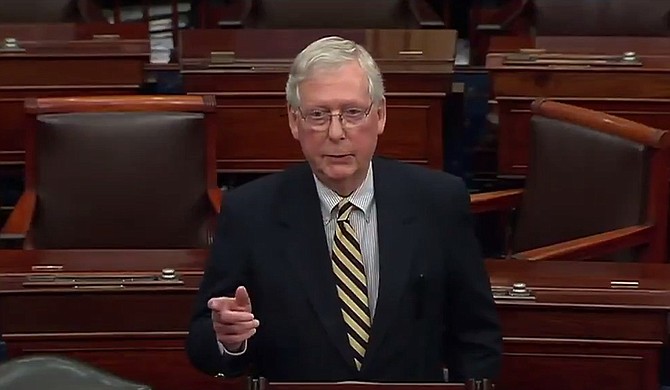 "A fight has arrived on our shores," said Senate Majority Leader Mitch McConnell. "We did not seek it, we did not want it, but now we're going to win it." Photo courtesy CSPAN
Stories this photo appears in: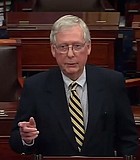 National
The White House and Senate leaders announced agreement Wednesday on an unparalleled, $2 trillion emergency bill to rush aid to businesses, workers and a health care system slammed by the ...