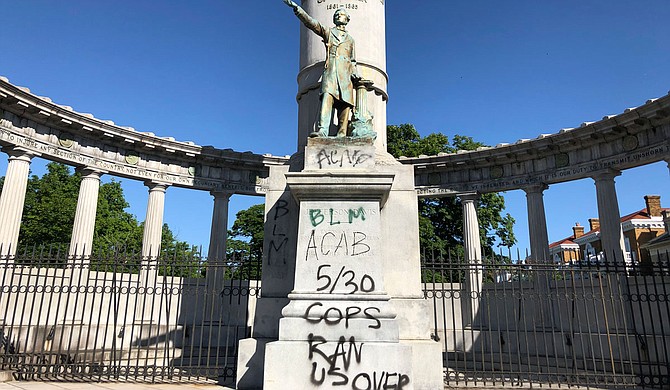 The words "spiritual genocide" in black spray paint, along with red handprints, stained the sides of a Confederate monument on the University of Mississippi campus Saturday, The Oxford Eagle reported. One person was arrested at the scene. Photo by Sarah Rankin via AP
Stories this photo appears in: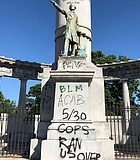 National
Protesters demonstrating against the death of George Floyd, a black man who pleaded for air as a white police officer pressed his knee on his neck, targeted Confederate monuments in ...