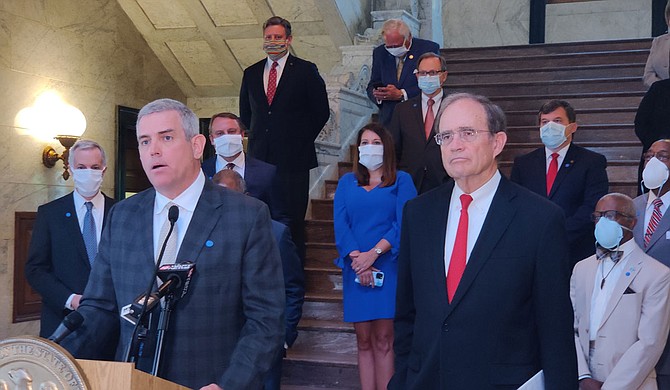 Republican House Speaker Philip Gunn is chairman of the 14-member Budget Committee. He said the proposal released Monday is a starting point for budget discussions that will happen during the three-month legislative session that begins in early January. Photo by Nick Judin
Stories this photo appears in: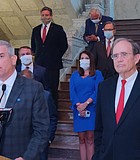 Politics
Top Mississippi legislators on Monday released their first budget recommendations for the year that begins July 1. They propose spending cuts for universities, community colleges, prisons, mental health and child ...