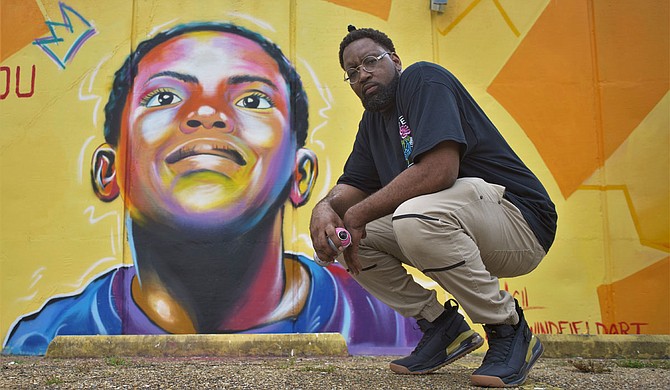 In July, Jackson native and artist Christopher Windfield finished his Ellis Avenue mural, "Young King," which faces New Horizon Church. Photo by Delreco Harris
Stories this photo appears in: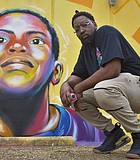 City & County
Christopher Windfield says he grew up in some of the worst neighborhoods of Jackson. He grew accustomed to having family and friends involved in street activities.