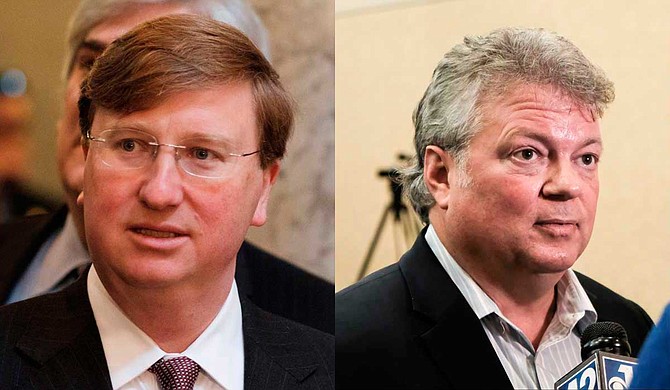 Mississippi, Louisiana and Kentucky are electing governors this year. Tate Reeves (left) is the second-term lieutenant governor. He faces fourth-term Democratic Attorney General Jim Hood (right) and two other candidates in Mississippi, where Republicans have held the Governor's Mansion for 24 of the past 28 years. Photos by Ashton Pittman
Stories this photo appears in: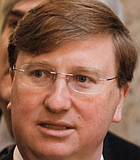 Politics
Republican nominees for all eight statewide offices in Mississippi appeared together at a campaign rally Monday, and the nominee for governor, Tate Reeves, predicted that all eight will win this ...