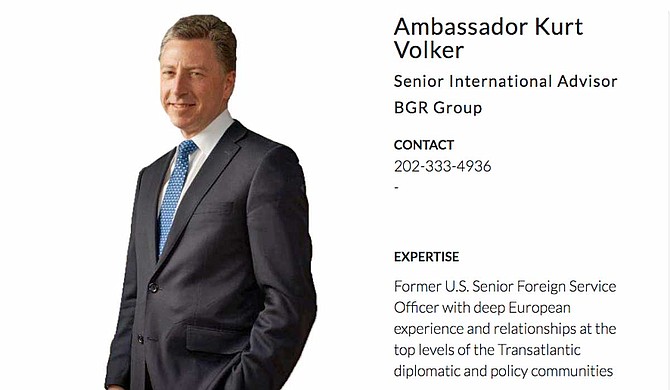 Texts show that former Ambassador to NATO Kurt Volker served as an envoy between Donald Trump and Ukraine President Volodymyr Zelensky, but stepped down last week, as well as from his role with the McCain Institute. He is also a paid consultant with BGR Group, a lobbying firm Mississippi native Haley Barbour co-founded, which lobbies on behalf of Ukraine. Photo courtesy BGR Group Website
Stories this photo appears in: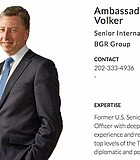 National
The labyrinth of allegations swirling around Donald Trump administration's Ukraine dealings has only deepened since this newspaper's initial coverage of the Mississippi connections, direct and indirect, to the controversy last ...