Mississippians gathered for a protest against U.S. Sen. Cindy Hyde Smith in late 2019 in downtown Jackson. File Photo by Ko Bragg
Stories this photo appears in: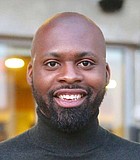 Politics
The American people must realize that it is our right and our duty to demand a seat at the political table of power. It is our duty to call for ...