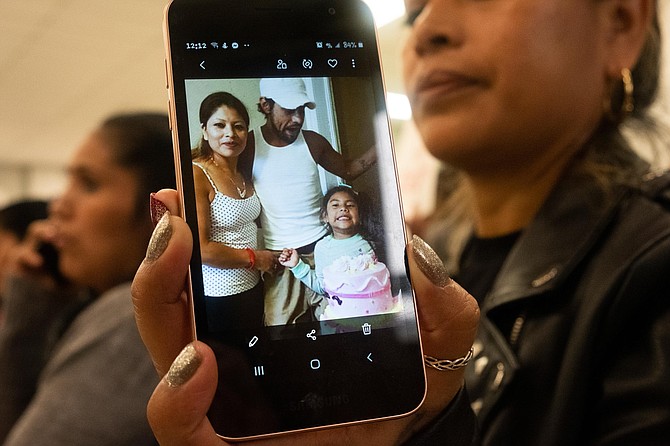 Hilda (last name withheld) shares a photograph of herself with her husband, Antonio, and daughter. Antonio remains in ICE custody, without a bond hearing, following the Aug. 7 raids in Mississippi. Photo by Seyma Bayram
Stories this photo appears in: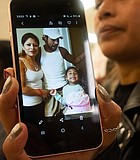 Immigration
The (ICE) field hearing touched on the impact of the raids on local economies, the cost of carrying them out, and back wages owed to workers, but it did not ...