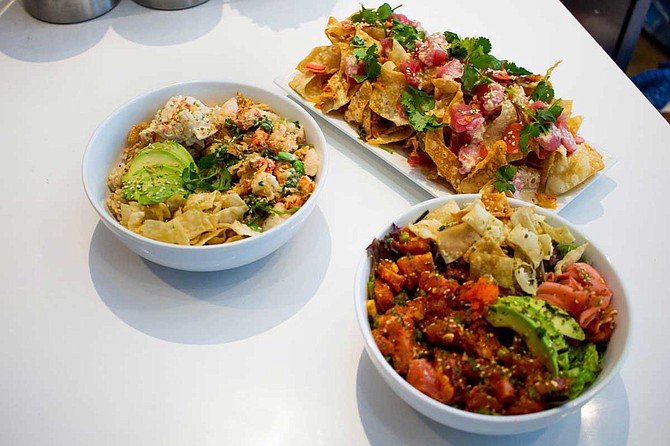 Rachel Phuong Le's restaurant, Poke Stop, serves poke, a dish that gets its origins from Hawaii. Photo courtesy Alden Kirkland
Stories this photo appears in:
Business
Something sets Cultivation Food Hall apart: women-owned businesses. Of the nine businesses there, women have full ownership of four—Ariella's, Poke Stop, Fauna and Whisk—and co-own il Lupo and Bocca Pizzeria.