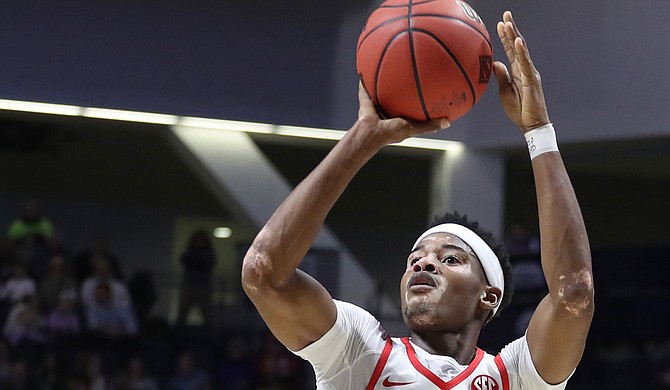 Devontae Shuler scores 20 points for the University of Mississippi in its Dec. 29 basketball game against Tennessee Tech. Courtesy Ole Miss Athletics.
Stories this photo appears in: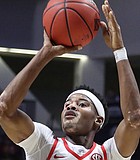 Sports
Devontae Shuler, despite scoring 20 points and adding five rebounds and five assists, was pleased but not satisfied with his performance Sunday as Mississippi defeated Tennessee Tech 80-63. "My foot ...