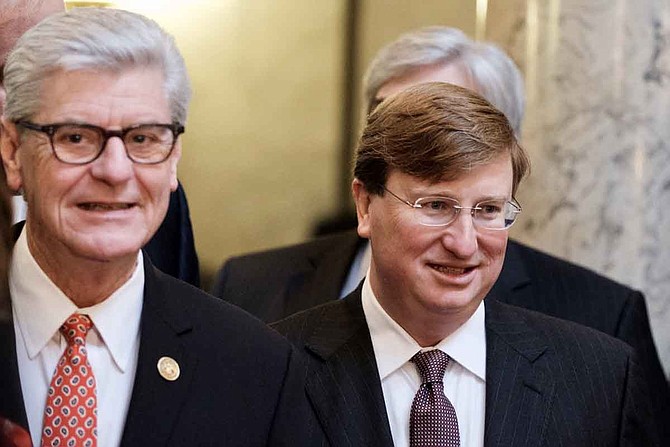 Mississippi Gov. Phil Bryant (left), a Republican, and Lt. Gov. Tate Reeves (right), the frontrunner to become the GOP nominee for governor later this month, have both tweeted full support for ICE and U.S. Attorney Mike Hurst for their workplace immigrant raids across Mississippi on Aug. 7. File photo.
Stories this photo appears in: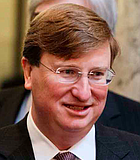 Immigration
Since ICE and U.S. Attorney Mike Hurst's office yesterday raided workplaces across Mississippi, arresting 680 people and leaving many children stranded, we have received or spotted another of responses to ...