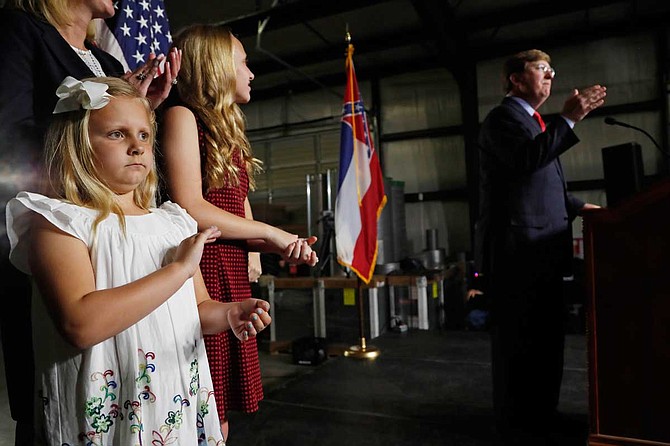 Maddie Reeves, 7, left, the youngest daughter of Lt. Gov. Tate Reeves, applauds during her father's speech during the kickoff event for his race for governor, Monday, April 8, 2019, in Pearl, Miss. Photo by Rogelio V. Solis via AP
Stories this photo appears in:
Politics
Republican Lt. Gov. Tate Reeves set the tone in his race for Mississippi governor Monday evening, telling supporters at a campaign event: "The radical liberals have taken aim at Mississippi's ...