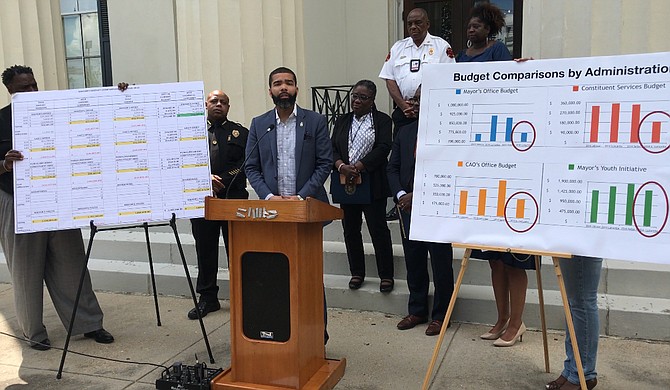 Mayor Chokwe A. Lumumba's second budget went into effect on Oct. 1, 2018. He is pictured here at a press conference about the budget on Aug. 31, 2018.
Stories this photo appears in: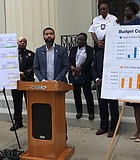 City & County
Jackson's Chief Administrative Officer Robert Blaine stepped up to a podium at the base of the steps outside City Hall carrying "antique technology."