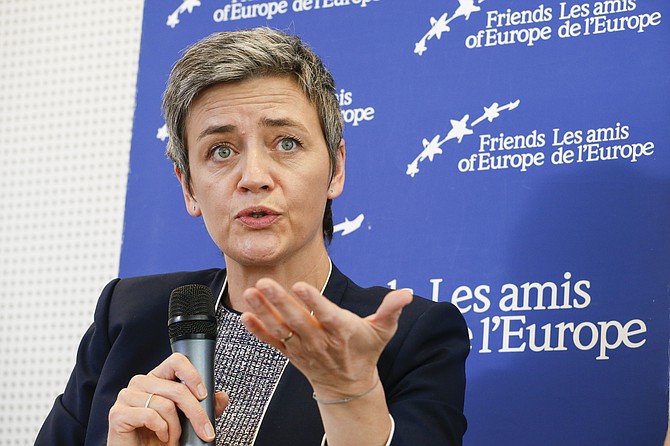 EU Competition Commissioner Margrethe Vestager said that given the size of the company, the 4.34 billion euro fine is not disproportionate. The penalty is on top of 2.42 billion euro fine ($2.8 billion) that regulators imposed on Google a year ago for favoring its shopping listings in search results.
Stories this photo appears in: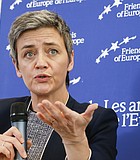 Business
The European Union fined Google a record $5 billion Wednesday for forcing cellphone makers that use the company's hugely popular Android operating system to install Google apps.