Flanked by police and civil leaders of Jackson, Miss., U.S. Attorney Mike Hurst spent a press conference arguing for draconian acts of "justice" to be inflicted on Jackson's people—primarily her poor, disenfranchised and minority residents.
Stories this photo appears in: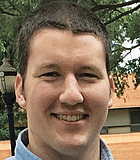 City & County
Project EJECT is not original, and it is not a novel way to combat violence. It is the failed "war on drugs"; it is New York's unconstitutional "Stop and Frisk" ...