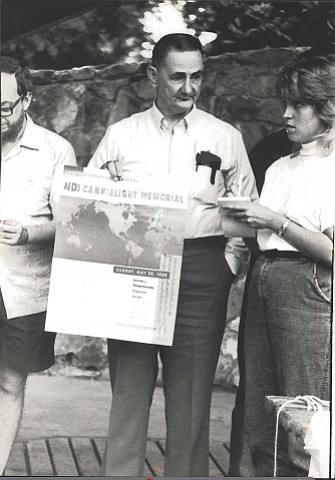 Eddie Sandifer, the namesake of the Sandifer House in Belhaven Heights, fought for civil and LGBT rights throughout his colorful life. He passed away at the age of 87 in 2016. Photo courtesy ONE National Gay and Lesbian Archives
Stories this photo appears in:
Cover
Opening in 1987, the Sandifer House on Jefferson Street offered men and women living with AIDS respite from the continuing stigma of being HIV-positive in the early years of the ...