Vouchers are another way to under-fund public education, while using your tax dollars for a handful of the state's children who can likely already afford to attend a private school. File Photo
Stories this photo appears in: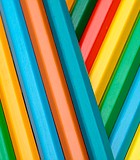 Editorial
The notion of "school choice" is deeply embedded in the Capitol this session. Senate Education Chairman Gray Tollison, R-Oxford, wants to expand the state's voucher program drastically, allowing any child ...