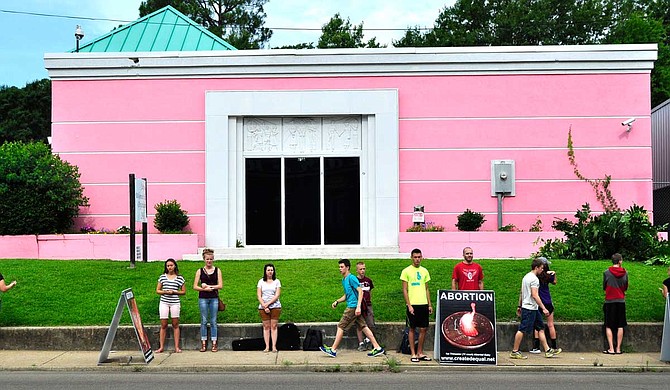 A lawsuit fighting Mississippi's 15-week abortion ban on behalf of Jackson Women's Health Organization, known as the Pink House, will move on to the 5th U.S. Circuit Court of Appeals. This photo is from a 2014 protest outside the clinic. Trip Burns/File Photo
Stories this photo appears in: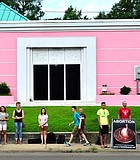 Abortion
Jim Hood, Mississippi's attorney general and a 2019 gubernatorial candidate, filed an appeal on behalf of the state's 15-week abortion ban on Dec. 17, about a month after U.S. District ...